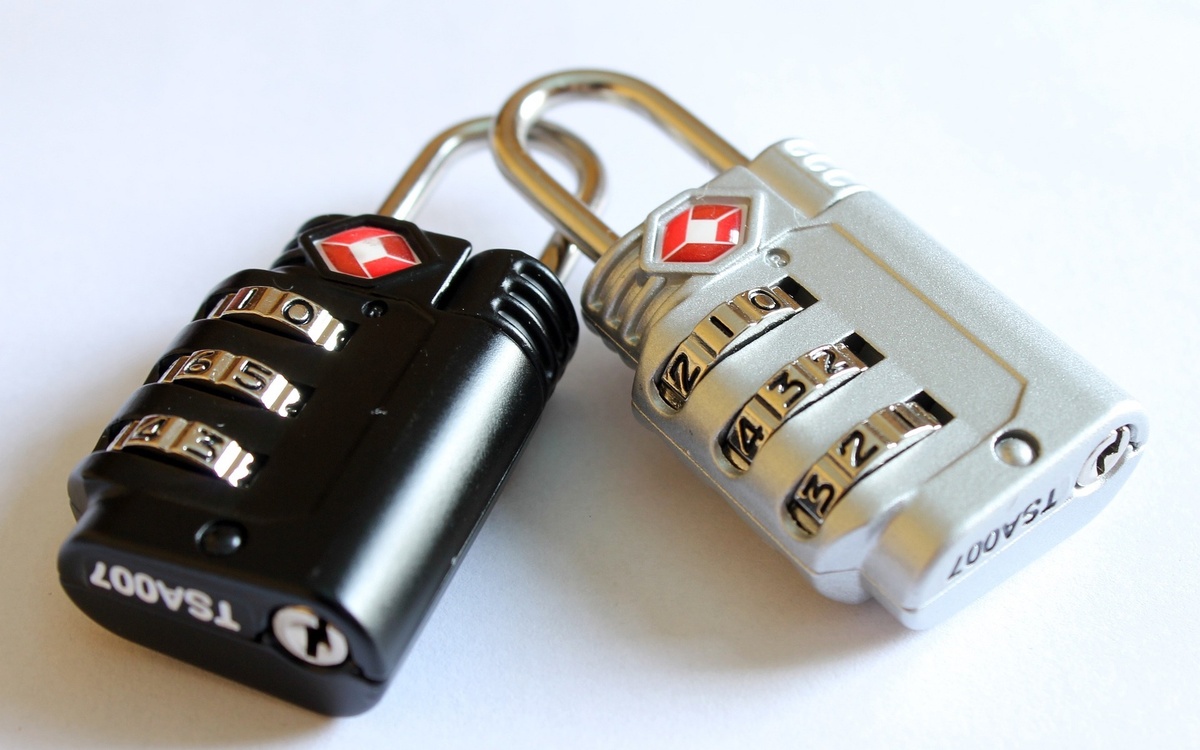 6 tips for safe and worry-free travels
By Jaqueline Junginger・Last updated on July 28, 2023
For many of us, travel is about getting away and immersing ourselves in new experiences. But with every adventure comes the unexpected, so it's always worth being prepared.
Here's our top tips so that you can enjoy a safe and worry-free trip.
1. Pack light
For a truly stress-free experience, stick to packing only the essentials. Think hard about what you really need on the trip and learn to prioritize — you likely won't need as much as you think.
Plus, packing light is better on your back too. Unless you're a diva accompanied by an entourage of assistants, there's absolutely no need to drag hundreds of kilos worth of luggage through the airport. 😉
A general rule of thumb is to pack enough clothes for a maximum of 1 week (or less for fewer days) and mix and match your pieces to vary your outfits. For trips longer than a week, it's actually better to spend an hour doing laundry rather than cramming your entire wardrobe into one suitcase. And it's cheaper than paying the airline for a second bag!
You can also fly knowing your luggage is protected with AirLuggage. This new AirHelp Plus Complete benefit makes sure you get €150 for every bag that gets lost or delayed en route.
2. Hygiene matters!
Nothing's worse than getting sick on holiday. After all, you didn't spend all that money to end up isolating yourself in a hotel room with a cough or an upset stomach. So be sure to wash your hands regularly with soap and water, especially before you eat, after you use the bathroom, or whenever the situation calls for it.
Remember that not all bathrooms have soap or toilet paper on hand, so it's always worth it to carry some of your own. And for times where you don't have access to running water, have hand sanitizer or wet wipes on hand.
3. Research food and water
Good hygiene extends to food and water. Do your research and eat at restaurants that have good reviews or are trusted by locals. Restaurants that feature open kitchens where you can watch your food being prepared can also help you make more informed choices.
Depending on the locale, check if you can drink tap water, and if you can't, stick to bottled.
4. Check the situation at your destination
Crime rates vary across cities and countries, so it's important to check what the situation is at your chosen destination. Some places have higher rates of scamming or pickpocketing.
Before you visit, familiarize yourself with the most common types of scams and how to avoid them. Scammers will often target people in popular tourist areas, so vigilance is key.
Keep your valuables close at hand and where you can see them — never keep valuables in the back pocket of your jeans or backpack, where they would be an easy target for thieves. If possible, try to tether yourself to your valuables — adding chains or straps to your wallet or phone can be a deterrent, or you can splurge on specially designed anti-theft bags that make it more difficult for pickpockets to open zippers or slash them open with a blade.
If it's not possible to carry all your valuables with you, lock them up, or ask your hotel reception for help. But note that this isn't always possible, and that hotels sometimes have policies where they won't take responsibility for any stolen or missing items.
5. Ask the locals for advice
It's always worth asking locals for travel advice. Not only can they give you directions, but they can also offer inside knowledge on the best places to eat, any places to avoid, and give you a good idea how much things should really cost (remember, many places try to charge tourists more for items or services).
Your hotel reception is a good place to ask for advice, especially since you'll be staying with them for several days.
Other options, such as taxi drivers or locals on the street may be a hit or miss, as they could give you bad advice, or even worse — try to mislead you intentionally. And if something goes wrong, you likely won't see them again.
6. Get peace of mind
Even the best planners can't plan for the unexpected. But you can be prepared. AirHelp Plus lets you know when your flight is delayed or canceled, tells you when you're eligible for compensation and Complete members get to relax in a lounge until their flight is ready to depart. Plus AirPayout gets you €100 when your flight is delayed by more than 3 hours or canceled last-minute, and AirLuggage sends you a quick €150 for every lost or delayed bag. AirHelp Plus also assists you with getting compensation for flight disruptions and recovering any unexpected expenses.
Safety first
Travel is one of life's greatest pleasures and there's many great experiences to be had, so don't let one bad experience sully your entire holiday. The key to happy and worry-free travels is to put safety first, exercise caution, and just be aware of your surroundings.
So keep your eyes peeled and enjoy!
Sign up for the AirHelp Plus membership of your choice to enjoy peace of mind when you fly all year long. With AirHelp Plus, AirPayout insurance, help with compensation, luggage problems, claiming back extra expenses, and airport lounge access.
Header image by Adriano Gadini from Pixabay
Join the AirHelp Community
Pick up tips, tricks and good vibes from fellow travelers.
---