About Us
The Company
We're a Y Combinator backed startup with ambitious plans to end your flying woes once and for all. In a nutshell, we help air passengers around the world secure compensation for delayed, canceled, or overbooked flights. We fight for millions of travelers who are unsure of their rights, lack the time, or lack the expertise to embark on the claims process independently. We believe that air passenger rights weren't made for airlines to interpret on a whim.
That's why we've made it our job to hold the airlines to their financial obligations. We fight back in court, through national enforcement bodies, and online -- by exposing the airlines' ineptitude for properly informing passengers of their rights.
Our goal is to make claiming compensation as easy and seamless as possible. We believe that this can be achieved by data and cutting edge technology presented with a user-friendly website and intuitive mobile apps.
Founders
AirHelp was founded in 2013 by Henrik Zillmer, Nicolas Michaelsen and Greg Roodt -- internet entrepreneurs with strong backgrounds in technology, marketing, and product development.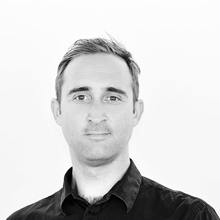 The AirHelpers
We're 20+ nationalities speaking more than 15 languages -- basically we're the true definition of global citizens! You can work remotely or at one of our awesome offices located in some of the world's most exciting cities. We take our work seriously, but not ourselves.
See current vacancies