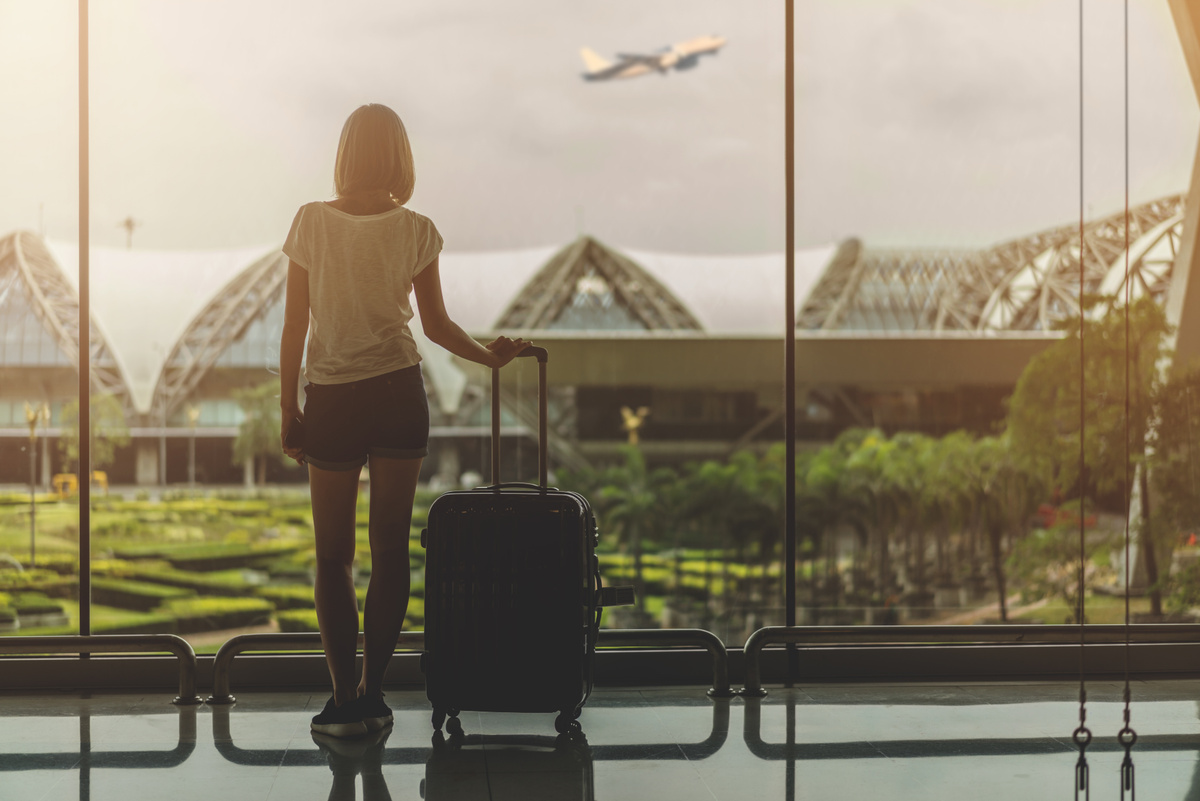 AirHelp Report: The impact of flight disruption on the economy and environment
Last updated on September 26, 2023
Disrupted flights cost the USA up to $34 billion, Europe up to $32 billion and Australia $1.5 billion in 2022, 11% more than in 2019, despite there being less traffic

Over 650 million hours of passenger time was wasted in 2022 due to flight disruptions

Flight disruptions generate an extra 9 million tons of CO2 emissions, equal to 1.3% of the aviation industry's total CO2 footprint
London - 26 September 2023 - AirHelp, the world's largest air passenger support organisation, today shares the results of its market report that explores the impact of last year's flight disruptions on the economy and the environment across Europe, the US and Australia. Flight disruptions were classified as cancellations and delays of more than 15 minutes.
In 2022, at least 200 million passengers were affected by delays and cancellations in the US, 330 million in Europe and 12 million in Australia, losing a total of 650 million hours of their time in delays and requiring 30 million overnight hotel stays. 
Economic impact
AirHelp investigated the economic impact of flight disruptions across four metrics: incremental operations time for airlines, value of time lost by passengers, spillover effects on other segments of the economy, and additional costs of accommodating flight cancellations. In 2022, flight disruptions generated an impact on the economy of $30-34 billion in the US, $27-32 billion in Europe and up to $1.5 billion in Australia - up to $67.5 billion in total and approximately 11% more than in 2019 despite there being less traffic.

Cost to passengers had the biggest impact, making up 37% of the total cost to the economy. This is due to the value of time and productivity lost by passengers due to delays, based on the hourly value of passengers' time, from aviation agencies' estimates. 

Contributing 32% to the total economic impact was the cost to airlines, such as the cost for additional fuel, crew, and maintenance. Spillover costs (16%) with costs for food services, hospitality and retail, and cancellation costs (15%) like hotels and other arrangements for impacted passengers, also play a significant role.
Sustainability impact
Disruptions carry a significant burden on the environment due to longer flying and taxiing time of delayed planes, as well as additional services used like taxis and hotels. The report discovered that flight disruptions generate an additional nine million tons of CO2 emissions, equal to 1.3% of the industry total. The added carbon footprint equates  to annual emissions of approximately two million passenger cars and would require around 3,000 wind turbines running for a year or 300-350 million trees to offset.

Where passengers require hotel nights, meals and transportation due to cancelled and delayed flights, additional and preventable waste is generated. Up to 90,000 tons of waste per year comes as a result of hotel stays and meals for passengers affected by cancellations.

Beyond the environmental impact, flight disruptions also have a negative impact on human well-being - from stress, extended travel, loss of productivity, missed plans, and incurred costs. Noise pollution also contributes to the environmental impact of flight disruptions, particularly in densely populated areas and cities hosting airports with strict curfew policies. Flights with airborne delays will typically be authorised to land after a curfew. 
Room for improvement
Across all three regions, costs to the airline and spillover costs are predicted to increase in line with the growing number of passengers booking flights and the costs of operations. Cancellations were unusually high in 2022 for Europe and Australia and are expected to improve moving forward, while in the US cancellations may worsen before improving. 

This creates additional concerns for US passengers as, in Europe and the UK, the costs of post-cancellation arrangements like food, drink and accommodation, as well as rebooking, should be covered by airlines. However, in markets with less passenger protection - such as the US - a higher proportion of these estimated costs will be carried by the passengers themselves.

AirHelp CEO, Tomasz Pawliszyn comments: "Flight disruptions are an inconvenience for passengers, airlines and airports, and the impact financially and environmentally has become a leading issue for the industry since the pandemic. To ensure passengers are better protected from disruptions and the financial consequences, airlines should improve their communications with passengers, particularly regarding air passenger rights. At AirHelp, we make our regional air passenger rights guides free to access and offer 24/7 online support for those who are facing disruption."

You can download the full report here.
About AirHelp
AirHelp is the world's largest air passenger support organisation. Since its founding in 2013, the company has helped millions of travellers enforce compensation for delayed or cancelled flights, as well as in the event of denied boarding. In addition, AirHelp takes legal and political action to further strengthen the rights of air passengers worldwide. More information about AirHelp can be found at: https://www.airhelp.com/en-gb/
Press contacts
Join the AirHelp Community
Pick up tips, tricks and good vibes from fellow travelers.
---
AirHelp has been featured in: