Up to 600 € in compensation
Risk free - no hassle, no stress
Over 7 million happy customers
More than 5 years of experience
How it works
Check your compensation
Submit your details and we run a quick flight check to see if the airline owes you money.
AirHelp manages your claim
We're very good at this, so you sit back and relax while we jump into action.
We send you the money
We get it to you as quickly as we can, with regular updates along the way.
Get Your AirHelp Travel Map
Over 250,000 people have generated their own unique travel map with AirHelp.
Everyone's loving their fun travel stats. It's 384,400 km from Earth to the Moon, so let's find out how far you've flown above the clouds - check out your personalised map today.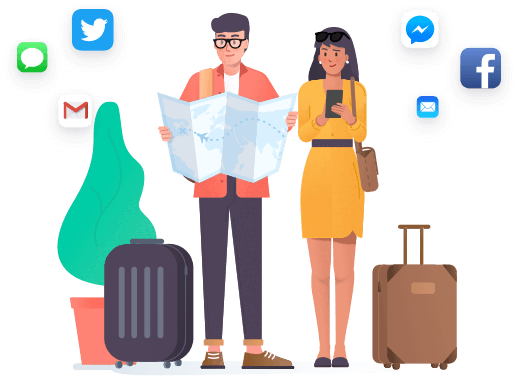 Get Your Map
See your flight history all in one place
Generate and share your travel stats
Your map automatically updates as you travel
Know Your Rights
Even though 8 million people around the world are eligible for compensation, less than 2% understand what they're entitled to. We want to give the power back to the travellers. It's time to Know Your Rights.
AirHelp Score 2018
AirHelp Score compares the major airlines and airports for definitive global rankings. We'll help you find the best route for your journey, because air travel is about more than just the price of a ticket.
Hamad International Airport
Athens International Airport
2.
SAS Scandinavian Airlines