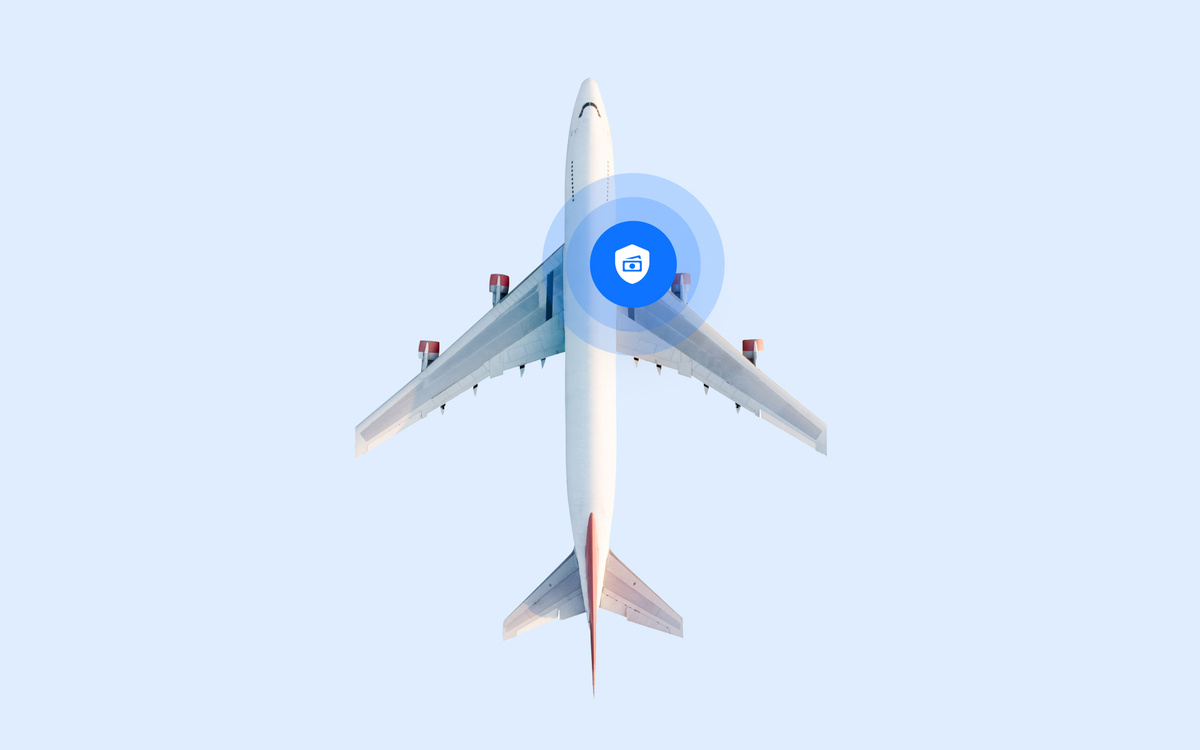 AirHelp launches new benefits for AirHelp Plus members
Last updated on June 13, 2023
NEW YORK – June 13, 2023 - AirHelp, the world's largest air passenger rights organisation, today announces the launch of a new AirHelp Plus feature: AirPayout Insurance. Under this new scheme, members can receive a guaranteed sum of €100 (approximately $110), payable within a few days of any flight disruption, for delays of more than three hours, cancellations less than seven days before departure, as well as flight diversions. 
Passengers will need to log their booked flights using the AirHelp dashboard prior to travelling in order to be covered for any disruptions. After this, eligible air travellers will still be able to claim full compensation from the airline as well as receive the full amount for successful claims through AirHelp.
Flight support when needed
AirHelp Plus is a subscription service providing members with 24/7 access to the company's air passenger rights (APR) expertise, including live support for flight queries when faced with delays, disruptions and cancellations.  
AirHelp Plus has two membership types: Essential and Complete. 
The Essential package (€24.99, approximately $28) waives all fees when a claim is made through AirHelp, saving members on service costs while still enabling them to receive the full compensation amount - up to $665 for eligible flights under European or UK air passenger rights laws. Members also get support for delayed, damaged or lost luggage. 
The Complete package (€64.99, approximately $71) entitles passengers to additional benefits including access to over 1,100 premium airport lounges when a flight is disrupted. 
Both memberships now include AirPayout Insurance, backed by battleface travel insurance, with the Essential package covering the first three trips the customer registers, while the Complete package covers all trips.
Knowing your rights
AirHelp has one of the most accurate collections of flight data in the world, including the number of flights, passengers, disruptions, delays and cancellations from airports and airlines across the globe. The U.S. Department of Transportation requires airlines to notify passengers of any schedule changes via email, text, phone call, or message sent via the airline's mobile app. However, airlines do not always disclose the reason for the delay. This makes it more challenging in those occasions to assess the situation and determine whether the cause of the delay is within the airline's control like overbooking or an airline strike or extraordinary circumstances outside of the airline's control like lightning strikes, political unrest, or medical emergencies. 


Tomasz Pawliszyn, CEO at AirHelp, comments: "Flight disruptions continue to challenge passengers moving through airports. Many airlines are still operating at a reduced capacity due to budgetary cutbacks and are struggling to bring on the necessary number of pilots and staff needed to meet the rising travel demand. This provides a faster, simpler solution for travellers to claim the money they are entitled to without any of the hassle, offering short-term support until receiving their full compensation."
Sasha Gainullin, CEO at battleface comments: "We're excited to be working with AirHelp, the world's largest air passenger rights organisation, to launch Airpayout Insurance ahead of the peak summer travel season.  At battleface, we're great believers in unbundling travel insurance to give travellers the modular elements that they require. With Airpayout Insurance, passengers are guaranteed a seamless payout process for any flight disruption while still benefitting from Airhelp's support in claiming full compensation for any disruption from the airline."
The Essential AirHelp Plus membership is €24.99 (approximately $27) per year, and the Complete AirHelp Plus Membership is €64.99 (approximately $71) per year. Find out more about the AirPayout Insurance and AirHelp Plus here: https://www.airhelp.com/en/airhelp-plus/
About AirHelp
AirHelp is the world's largest air passenger rights organisation. Since its founding in 2013, the company has helped travellers enforce compensation for delayed or cancelled flights, as well as in the event of denied boarding. In addition, AirHelp takes legal and political action to further strengthen the rights of air passengers worldwide. More information about AirHelp can be found at: https://www.airhelp.com/
About battleface
battleface, Inc. is a full-stack global company enabling customers and partners to easily select travel insurance products and services that perfectly fit their needs. Access to custom built embedded products, relevant benefits and responsive customer service from any device, any time, any place – welcome to a better insurance experience. More information about battleface can be found at: https://www.battleface.com/en-gb/
Press contacts
Join the AirHelp Community
Pick up tips, tricks and good vibes from fellow travelers.
---
AirHelp has been featured in: