Demystifying Airline Baggage Allowance Rules
By The AirHelper・Last updated on May 22, 2019
It seems as though the rules of baggage allowance are ever changing and increasing in complexity.
In fact, recently, some airlines have changed what counts as hand luggage, what qualifies as checked baggage, and how many pieces of each sort that travelers are allowed to take. People are confronted with unexpected situations at the airport, and the shifting restrictions involving the characterization and weight limitations of carry-on bags, checked luggage, and additional baggage have several travelers frantic and frustrated. What's more, their wallets end up taking a hit too. People board a flight with thinner wallets than they anticipated, and that's definitely not an ideal start.
Throughout the summer, many major airlines updated their domestic and international baggage allowance policies, but no need to worry. We've researched over 45 top airlines and we'll flesh out the latest involving baggage allowance, to include the most common luggage weight allowances for carry-on and checked baggage. That way, you can easily pack your things and go.
Remember though always to pack essentials in your carry-on in case you experience a flight delay or any other issues, where you need your stuff. For a flight delay you can claim flight delay compensation, but it could still be important, that you have your important things with you.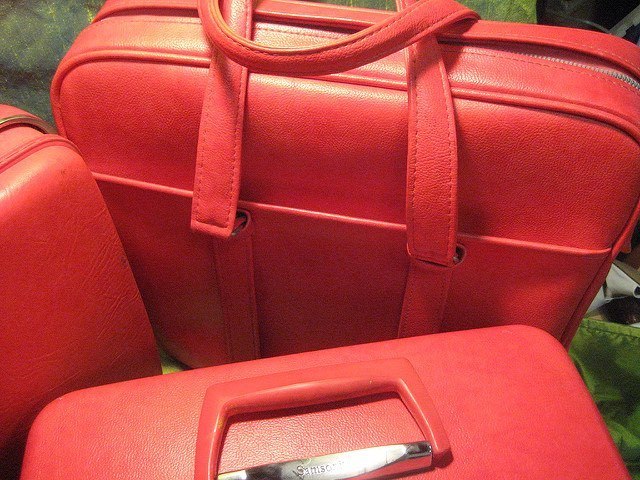 Luggage Weight: The Good Old Days
More than a decade ago, air passengers traveling on international flights could count on taking 2 pieces of checked baggage at no extra charge. Not only could travelers check in 2 suitcases, but each checked bag could weigh up to 70 lbs. (32 kg)!
Those were the days.
Arguably, the golden years of baggage allowance are over. Most major global airlines are not as liberal when it comes to luggage weight, however, hidden gems like Singapore Airlines still allow Economy Class passengers flying to the US to take 2 pieces of luggage, but at 50 lbs. (23 kg) per bag.
Baggage Allowance Today
Nowadays, luggage weight is strictly monitored, and some airlines even weigh carry-on luggage at the ticket counter or the gate. That's exactly what happened to me a few months ago with a KLM flight departing from the Amsterdam Schiphol airport. The quick life lesson learned: every ounce matters when it comes to flying.
Certainly, no one wants to be surprised with extra baggage fees, so here are 3 immediate things you can do to be on the fast track when it comes to baggage allowance:
Know what you can and cannot bring on a plane

Strategically pack your items (bundle your clothes) so that you make the most out of the space you have
Check our baggage allowance charts for major global airlines

Note: If the airline you are traveling with is not included in our charts, you can always go directly to the airline's website and double check their baggage rules and airline baggage restrictions.
Common Baggage Allowance Rules
Airline baggage allowance varies based on:
Ticket category (type of fare / cabin class)
Passenger status (frequent flyer member)
Destination
Total pieces
Suitcase measurements (weight and dimensions of luggage)
Ticket Types Matter A LOT!
If you didn't know it already, baggage allowance greatly depends on the type of ticket you purchase. Pay close attention to which travel cabin you choose because the airlines have come up with all sorts of creative categories delineating classes of air travel. This wide variety of cabin classes include: business class, economy plus, premium economy, economy classic, economy flex, comfort plus, flexi, economy light, etc.
Although each airline has their own hierarchy of travel cabins, there are distinct common denominators. We're going to unpack the differences you'll find on base grade Economy flights here.
Most Common Baggage Allowance
We'll summarize the most common baggage allowance policies we've analyzed across dozens of airlines worldwide.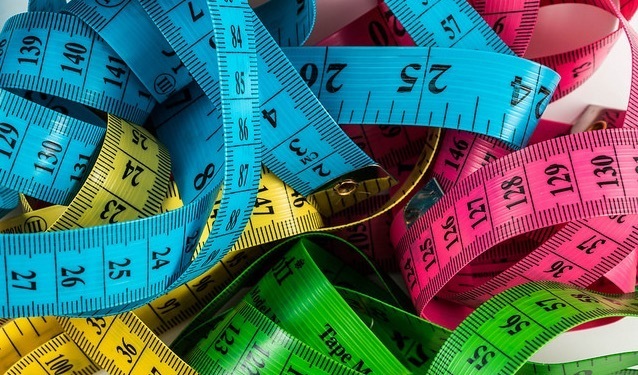 Hand Luggage (AKA Cabin Luggage, Carry-on, or What You Bring on the Plane)
Common dimensions or size:
22 in x 19 in x 9 in (56 cm x 35 cm x 22 cm) max.
45 in / 114 cm bag
Dimensions are sometimes listed as a series of numbers (height, length, and width which may also be listed as height, width, depth and not necessarily in that order because each airline mixes and matches the order as they see fit).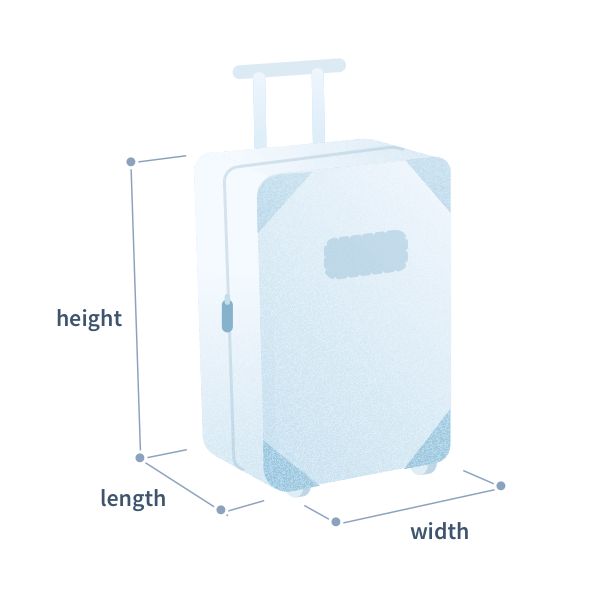 On other occasions, the luggage dimensions will be listed as one singular number which represents the total measurement of your luggage piece. When in doubt, simply add the height, width, and length together to make sure your bag is within appropriate range.
Common luggage weight:
roughly 15 lbs / 7 kg
After sifting through dozens of airline baggage allowance policies, the common consensus is roughly 15 lbs. (7 kg). This is on the lower end because some airlines permit added weight, but it's also on the safe end. If you think you packed more than this, double check weight specifics shown in our handy comparison charts or check with the airline listed on your ticket.
Checked Baggage
Common dimensions or size:
27.5 in x 19.5 in x 15 in
70 cm x 50 cm x 38 cm
62 in (158 cm) max.
Do your checked bags measure up? Remember, when a dimension or size is listed as a singular number, that number reflects H + L + W (height + length + width).
Common checked luggage weight:
50 lbs (23 kg)
Additional baggage beyond a first checked bag has quite an extensive range, so if you want to check more than 2 bags, we recommend visiting the airline's page directly for their tailored specifications. As a few words of warning, if you're flying on multiple airlines for one trip, you'll want to check out our important section on Trips Involving Multiple Flights or Multiple Tickets.
Know the Limits: Airline Baggage Allowance Comparison Charts
As a quick point of reference, here's a set of comparison charts featuring 10 global airlines. The charts include some airlines which ranked well in this year's AirHelp Score, which rates airlines and airports based on data-driven analysis measuring responses to quality of service, claims processing, on-time performance, and more.
Important Note: All luggage weight, suitcase dimensions, and checked baggage fees are taken strictly from airline baggage pages.
Hand Luggage
Checked Bag
No max weight stated
22" x 14" x 9"
50 lbs (32 kg)
62 inches (157 cm) max dimension
$30 for 1st bag
$40 for 2nd bag
$100 for each additional bag
Hand Luggage
Checked Bag
1 handbag/laptop bag
max. 51 lbs/23 kg
up to 18 x 14 x 8 in (45 x 36 x 20cm)
Plus 1 additional cabin bag
max. 51 lbs (23 kg)
up to 22 x 18 x 10 in (56 x 45 x 25cm)
1st bag free
*Basic tickets excluded
Many route specifics so check your route description
Some routes include up to 2 free bags
Bag at 51 lbs (23 kg)
35.5 x 29.5 x 16 in
(90 x 75 x 43cm)
Hand Luggage
Checked Bag
No max. weight
*Exceptions for Singapore, Beijing, Shanghai
22″ x 14″ x 9″ inches
(56 x 35 x 23 cm)
$30 1st bag within the US
$40 2nd bag within the US
$60/€50/75 CAD Int'l 1st bag
$100/€85/120 CAD Int'l 2nd bag
1st bag free with Delta SkyMiles credit card
50 lbs. (23 kg)
62 in (157 cm) when adding total
Length + Width + Height
Hand Luggage
Checked Bag
1x cabin bag 15 lbs (7 kg)
(50 cm x 40 cm x 25 cm) max
Plus 1x personal item
must fit under seat
11 lbs (5 kg) max
1st bag free: general policy, but there are many country specifics
2 bags free: journeys to/from US and Canada
$60 upgrade bag to 70 lbs (32 kg): from US and Canada to Asia, Africa, and Europe
51 lbs (23 kg) each
Maximum dimensions to/from Canada and the US:
(70 cm x 50 cm x 38 cm)
Maximum dimensions to/from all other destinations:
(90 cm x 72cm x 45 cm)
Hand Luggage
Checked Bag
26 lbs (12 kg) max. weight
21,5 x 13,5 x 10 inches
55 x 35 x 25 cm
Free – 1st bag
*Light ticket option excluded
€45 2nd bag
*more expensive to purchase check-in baggage at the airport
50 lbs (23 kg)
L + W + H 158 cm (62 inch) max.
Flying Blue Explorers receive discounts on
first item of additional check-in baggage
Hand Luggage
Checked Bag
17.6 lbs (8 kg)
max. 21.65″ x 15.74″ x 9.05″ (inches)
max. 55 x 40 x 23 cm
Free = 1st bag
* Economy Light option excluded
$16/€15 within Germany
$27/€25 within Europe
$60/€50 Intercontinental
*these are the online booking prices.
You will pay more if you pay at the airport or at the gate
Extra bags:
$46/€40 Domestic routes (Germany)
$57/€50 within Europe
$86/€75 North Africa, Central Asia and Eastern Mediterranean coastal countries
$115/€100 Short intercontinental routes
$138/€120/180 CAD Medium intercontinental routes
$173/€150/225 CAD Long intercontinental routes
$150/€100/150 CAD Routes to/from Japan
50 lbs (23 kg)
Max size per piece of baggage is 62 inches
Max size per piece of baggage is 158 cm (height + width + depth)
Hand Luggage
Checked Bag
1x cabin bag
15 lbs (6.8 kg)
22 x 14 x 9 in.
1x personal item
(handbag, laptop, overcoat, etc.)
2 bags free
50 lbs (23 kg)
Int'l flights to North and South America
1 bag free
66 lbs (30 kg)
Int'l flights (excluding North and South America)
1 bag free
50 lbs (23 kg)
Domestic flights within Australia
Hand Luggage
Checked Bag
Non-Priority:
1x small bag (handbag or laptop)
must not exceed 35x20x20cm and should fit under seat
Priority:
must purchase online
1x bigger cabin bag + 1x smaller to fit under seat
22 lbs (10 kg) bag 55 x 40 x 20 cm
Smaller bag 35 x 20 x 20 cm max
Failure to comply will result in a charge of €50 per item
€25 starting base if purchased online
€40 when added on post booking
44 lb (20 kg) bag
Dimensions not listed
Site encourages using baggage calculator
*checked luggage is cheaper when booked online
€10 per kilo excess baggage fee
Hand Luggage
Checked Bag
Basic Economy: 1x personal item
9 inches x 10 inches x 17 inches (22 cm x 25 cm x 43 cm)
$25 carry-on fee (bag will be checked)
9 inches x 14 inches x 22 inches (22 cm x 35 cm x 56 cm)Premier members, MileagePlus credit card holders, some other cabins
1x cabin bag + 1 personal item
9 inches x 14 inches x 22 inches (22 cm x 35 cm x 56 cm)
$30 1st bag – US domestic
$40 2nd – US domestic
$0 – 1st bag international flights to Europe
$100 – 2nd bag international flights to Europe
2 bags free – international flights to Japan, China, and Australia
50 lbs (23 kg)
Max dimensions: 62 inches
(158 cm)
Hand Luggage
Checked Bag
22 lbs (10 kg)

9 x 14 x 22 inches
(23 x 36 x 56 cm)

$60/€50 Economy Light Tickets – 1st bag
Free Economy Classic & Delight – 1st bag$100/€83 – 2nd bag (for ticket types listed above)
50 lbs (23 kg)35.5 x 29.5 x 16 inches
(90 x 75 x 43 cm)
This list is just a small sampling of airlines, but it gives you an idea of the consistent patterns and variety that is out there in terms of baggage allowance.
As always, it's best to double check your flight details and flight carrier's baggage policies directly so that you don't walk into any uncomfortable surprises before you fly. Better yet, use their baggage allowance calculator, if they have one.
Baggage Calculators
Several airlines have their own handy baggage calculators, so you can see exactly how much you can and cannot check in. Take advantage of these helpful resources because they could save you from unexpected fees. For example, the Air France baggage allowance calculator gives travelers the convenient option to enter flight details to find out what they can take with them.
If you're flying with another airline carrier and want to double check specifics for a particular route, start by searching for a baggage calculator with the airline name in your favorite search engine.
Search Example:
baggage calculator Air Canada
If the airline has a baggage allowance calculator feature, the top result on the search engine page should yield something like this baggage calculator result for Air Canada.
Ways to Take More Baggage and Avoid Unexpected Fees
Airlines in the US are notorious for charging passengers for any checked baggage and some airlines charge for carry-on luggage too, but many airline credit cards or travel credit cards will eliminate those worries. With a travel related credit card, you can collect travel points or frequent flyer miles, and you often get handy perks like a free checked bag and priority boarding.
Pre-purchased Baggage is Cheaper than Adding at the Airport
It doesn't matter whether you do or don't have a travel credit card, if you do end up wanting to add paid baggage to your trip, it's considerably cheaper to pre-purchase additional baggage online than it is to show up at the airport and pay on the spot.
Sometimes that discounted rate is available on the airline's site and sometimes it's not.

My mother recently flew from Amsterdam to Salt Lake City on a KLM operated flight. She added a second suitcase which cost her €68 online versus €85 at the airport, but even in the fine print, KLM's website states, "When departing from the United States to Europe: USD 100. When departing from Europe to the United States: EUR 85."
I've also witnessed fluctuating prices within a particular airline, so it pays to add pre-purchased baggage online. You can add baggage to your itinerary when you buy your ticket or roughly 24 hours before you arrive at the airport.
A Trip Involving Multiple Airlines or Multiple Tickets
Expert Tip:
Your baggage may be at stake – be careful when piecing together different flights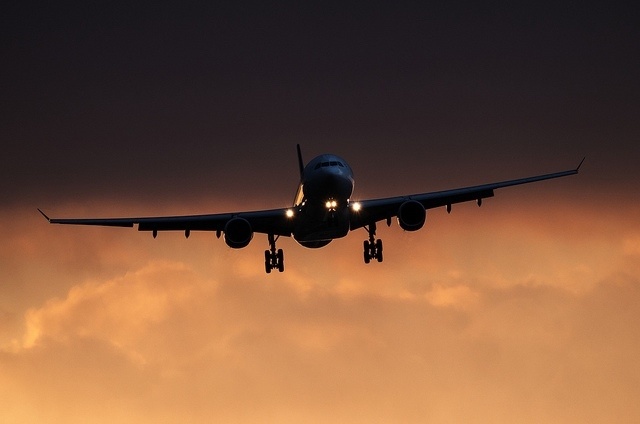 Let's invoke a hypothetical situation.
Travel Goal: Get from Los Angeles to Berlin
It's become quite popular to select a "multiple airlines" or "hacker fare" option when purchasing a flight ticket. There's nothing wrong with finding a less expensive option, but it's worth your time (and your wallet) to understand what may be at risk.
Suppose you want to travel from Los Angeles to Berlin, but you have a layover in Amsterdam. You could purchase a ticket online (through an airline directly or a travel discount site like Kayak or Skyscanner) that will take you from point A to point B on one particular airline. Or, you could buy one ticket for Los Angeles to Amsterdam and then buy another separate ticket from Amsterdam to Berlin.
In terms of baggage allowance, it's more advantageous to book a flight under one booking reference rather than piecing together separate tickets.
Risk Factors in Piecing Together Separate Flights
If you splice together separate flights, your luggage is handled by more than one airline carrier. While the total ticket price may seem less expensive, combining different flights together, especially for a long-haul journey, could mean that you end up paying what you saved in baggage fees. Why? Because each airline has its own baggage rules.
For example, let's consider 2 situations:
Situation 1: Separate Tickets
Total price = $800
You find a travel or airline site that features a flight from Los Angeles to Amsterdam. Then you search for the second flight on another site from Amsterdam to Berlin.
Situation 2: A Ticket under One Booking Reference
Total price = $835
You purchase one ticket from an airline (or discount travel site) that departs Los Angeles and arrives in Berlin after a short stop in Amsterdam. All travel is within one booking reference.
Situation Analysis and Takeaways
You may think that you're getting the cheaper deal when you buy into Situation #1, for $800.
However, you may find that the alternative option is actually cheaper. Why?
The price for Situation #2 stitches together two separate flights, but your baggage allowance is determined by two different sets of flights, hence two sets of baggage rules stipulated by more than one airline company.
You'll most likely be granted increased baggage allowance for the first leg since it's a long-haul flight, but as soon as you arrive in Europe to catch your connecting flight from one European city to the next, you'll be asked to check in your bags again and the baggage allowance rules for a short inter-European flight may not be as generous as the previous long-haul flight.
In fact, you may be charged €50 to check each bag. You may also be charged for your carry-on luggage. The Euro has consistently out-muscled the US dollar, so if you brought a suitcase and a carry-on item, then you're paying MORE for your total ticket price than traveling on one flight itinerary.
Additional side effects of this situation may include:
More time in the airport

You'll most likely spend extra time and effort picking up your bag at the baggage claim area, and then you'll have to wait in line to re-check your bag with the airline carrier operating the second part of your journey. However, if you only have one ticket, your luggage is automatically carried through to your final destination.

Delayed baggage

The more parties involved, the more chance there is for something to go awry. It's not guaranteed, but it is a possibility. The July 2018 Air Travel Consumer Report reveals that there were 147,891 passenger reports of mishandled baggage.
Weigh Your Options
In the end, you'll have to "weigh" your options. Piecing together multiple tickets may be cheaper, but it doesn't mean that baggage rules will be the same across differing airlines. If the difference between two ticket options is several hundred or even a thousand, then the answer is obvious: go with the less expensive flight.
However, if the price gap is $50-100, think about how many pieces you want to check in and the luggage weight for each bag in order to make the best decision.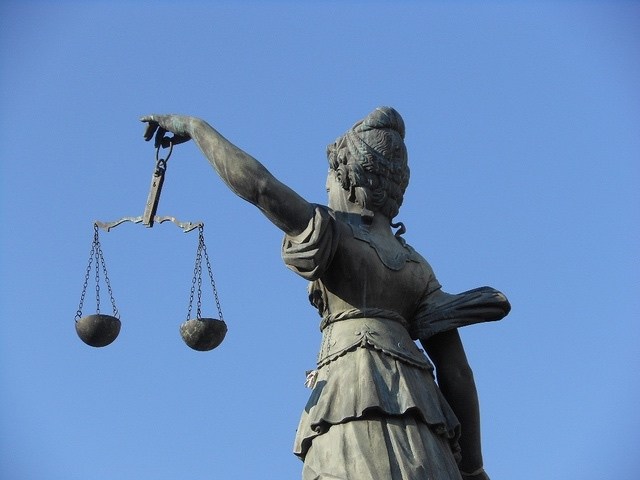 Final Thoughts: Don't Forget that You Have Rights
Although there's a lot of information here about luggage weight and baggage allowance, do know that if the unexpected happens, like if your bags show up damaged or if they don't show up at all, you can be compensated for damaged or lost luggage. In fact, for international travel, your luggage is largely protected by regulations such as the Montreal Convention.
As for you, remember that you also have rights when it comes to air travel. If your flight is delayed, canceled, or overbooked, you could be compensated for that too.
At AirHelp, we will keep you informed of the latest travel trends and information, and we're happy to provide you with savvy solutions to make your journey easier and simpler.
Flight delays happen, but that doesn't mean you have to accept them. You may be entitled to as much as $700 in compensation if your flight has been delayed, canceled, or overbooked within the last three years.
Join the AirHelp Community
Pick up tips, tricks and good vibes from fellow travelers.
---
AirHelp has been featured in: