VISITING THE WORLD CUP IN RUSSIA THIS SUMMER? GET THE BEST INSIDER TRAVEL TIPS FROM AIRHELP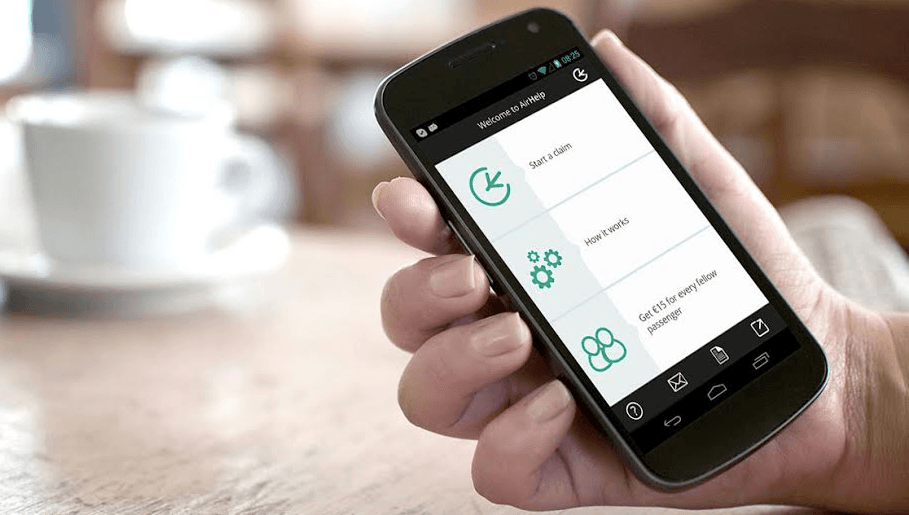 Due to increased security measures, make sure to arrive at Russian airports at least three hours before your scheduled departure to avoid missing your flight.
Make sure to have a printed copy of your boarding pass, not just digital version
Always carry your passport. It may be needed in various situations, not only at the airport
Only exchange currency at banks or official exchange locations
Travel safely by utilizing reputable apps for any taxi service needed
[Insert location], [insert date]. With the help of its local experts,  AirHelp reveals the secret insider tips on how to travel more seamlessly during the World Cup. In general, although Russia is fairly safe, there are a few recommendations that will come in handy for your travels.
Upon your arrival to or exit from the airport, you will be met by taxi drivers offering their services. If you want to save some money, use apps like Uber, Mytaxi, or Yandex to order your taxi. Don't be surprised if you order an Uber and a Yandex car arrives: they are the same company in Russia.
"Stopping a taxi on the street can quickly become super expensive, so use an app. Using an app for taxis also has some security benefits, as your route is trackable, and the name of your driver will be known," says Eugene Lonski, Country Manager for AirHelp Russia.
Lonski also recommends booking hotels via authorized hotel sites and apps long before arrival. Walk-ins will most likely result in paying an exponentially higher price. "Hotels for the World Cup will get fully booked fast, so book your room as soon as possible to avoid having to sleep on the streets, which is illegal," states Lonski.
Don't tuck away or lock up your passport in the hotel's safe. Rather, carry your identification, including your passport because there is good chance the police will ask for identification documents during large events like soccer games. Also, don't be surprised if you are asked to go through metal detectors or submit your bag through an x-ray machine at a subway location or train station. There will be a lot of security controls in public areas during the World Cup.
You will need accessible funds throughout your stay. Currency forgery can be a problem in Russia, so never conduct any currency exchange with unauthorized people. Always use official currency exchange points, or perform all your financial transfers at a bank. If you use a trade exchange or banking office, your passport will once again come in handy to verify your identity.
If you want to save time and money, access stadiums, and travel visa-free to Russia, you should also read the following tips:
Buy a local SIM card for data or phone usage. Otherwise, the prices for roaming will escalate fast because you are outside the EU. Roaming can quickly set you back 3 euros per minute. Prices for local SIM cards start at 300 rubles. So for the equivalent of 5-7 euros, you can have unlimited calls and internet within the country. As you may have already guessed, to purchase a SIM card, you will need to show your passport.
Don't be alarmed if you need to provide your phone number when trying to use public WiFi in a café, restaurant, or shopping center: it is standard procedure in Russia. You need to be able to verify your identity because it is not allowed to browse the internet incognito.
Download translation apps, preferably with speech options. Spoken English levels vary from city to city and town to town. Also, download apps for subway and cities. Maps.me is a solid option for city maps because their maps can also be used offline.
Speaking of subways, don't travel during rush hours in Moscow and St Petersburg; it is quite frankly terrible. While using escalators, stand to the right because the left is a fast track. If you plan to use the subway more frequently, it will be more convenient to buy a "TROIKA"-travel card and recharge it in a machine (this travel card can also be used for buses, trolleybuses, and trams).
If you are going to watch live matches, you will need a FAN ID. This is a document required to gain access to stadiums for all spectators of 2018 FIFA World Cup™ matches. Any carrier of a FAN ID will gain visa-free entry to Russia. Register and apply for your Fan-ID at: www.fan-id.ru
If you rent a car, remember that Russia has a zero tolerance policy for drinking and driving, so you need to maintain a 0.0% blood alcohol concentration.
At AirHelp, we are experts on flight disruptions and passenger rights, so we have some additional advice for flying home from Russia. Please make sure to arrive at the airport at least three hours before your scheduled departure time.
"There are dual security controls at Russian airports. First, one directly at the entrance, and then of course after check-in as well. This process gives extra security but is also extra time consuming, so make sure you arrive at the airport in time. You will not be eligible for any compensation from an airline after missing a flight due to security control queues," explains Lonski. As a travel expert, Lonski also stresses the importance of always having a printed copy of your boarding pass since electronic versions are not yet allowed.
Normal EU-regulations for air passengers will apply when flying from Russia with a European airline to a destination within the EU. This means that passengers experiencing flight delays longer than three hours, or other severe flight disruptions, may be entitled to up to 600 euros in compensation per person.
Flight problems: These are the passengers' rights
In case of a delayed or canceled flight, and in instances of denied boarding, passengers may be entitled to financial compensation of up to 600 euros per person in certain circumstances. The departure airport must be within the EU or the carrier airline must be based in the EU. What's more, the reason for the delay in flight operations must be caused by the airline. The right to claim compensation should be initiated within three years of the delayed flight date.
Extraordinary circumstances, such as unannounced strikes, storms, or medical emergencies mean that the operating airline is exempt from obligation to compensate passengers.
In early 2018, AirHelp launched a brand new tool to help travelers track down eligible flights for compensation. Eligible flights include flights that go as far back as three years. With permission, the tool locates eligible flights by connecting to your inbox via AirHelp.com
With AirHelp's app, affected passengers can also check compensation eligibility right at the airport. The app checks to see if a passenger's flight problem entitles them to compensation and can place a claim in a matter of seconds. The AirHelp app is free and is available at the Google Play Store and Apple App Store.