When searching for flights from coast to coast or across the world we always want to find the best deals. If there are no direct flights available that means you'll have a connection somewhere in between.
If you're really into hunting down bargain fares you might search for two separate flights, which connect to take you to your final destination. This is a self connecting flight, also known as non-protected transfer or self-transfer flight. Sometimes booking flights this way does work out cheaper than booking the journey as one itinerary. But there are risks to this tactic, and we think it's important that passengers are aware of them.
For example, what happens if your first flight is delayed, causing you to miss your self connecting flight?
Who would be responsible for getting you to your last stop? Would you be able to claim compensation for the delay if you book a self connecting flight?
We have the answers to help you decide if booking a self connecting flight is worth the risk.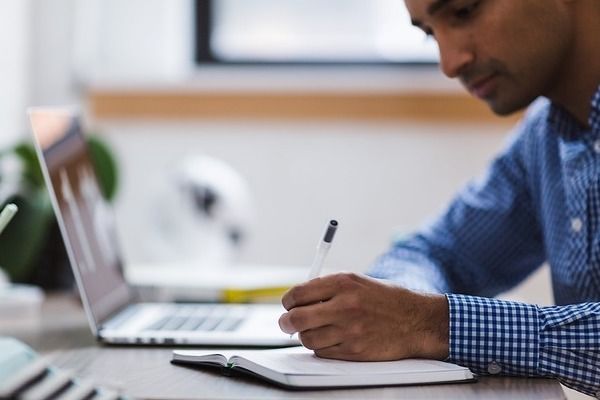 What is a connecting flight vs a self connecting flight?
A connecting flight is legally considered one continuous journey, booked as one single itinerary, but with one or more stops on the way to your final destination.
Connecting flights are fairly common. When you're searching for a flight, airlines will either offer a direct flight, or they will try to find another way of getting you from A to B, flying via another airport, C. They might be able to do both legs on their own planes, or they might work with a partner airline, who will carry you on one of the legs.
A self connecting or self-transfer flight is when you plan that connection yourself. So instead of searching for flights from A to B, you search and book a plane from A to C, and then another flight from C to B. The flight route you take might be the same – but airlines treat connecting and self connecting flights very differently.
When an airline books you onto a connecting flight, you will be issued one booking reference. You will also be checked into all flights on your journey at the same time. The airline is responsible for helping you catch your connection – since they were the ones who suggested it. That means you usually don't need to collect your luggage at the connecting airport.
The time between connecting flights can be pretty short – as little as 40 minutes for some airports. The airline is aware of your connection and will sometimes tell you which gate you need for your next flight. They might even offer assistance if you have a short connection time. Crucially, if your first flight is delayed, and you miss your second, they will put you on another flight to your final destination. They might even have to pay out up to $700 in compensation per passenger if you miss your connection.
But when you piece together two itineraries to create a self connecting flight, each flight is booked under separate booking references, so they are completely independent of one another. In this case, you are responsible for all aspects of your connection. That might mean collecting your luggage and checking it in again, clearing security (both ways!), and getting to the next plane on time. You'll need to allow plenty of spare time in case there are any delays on the way.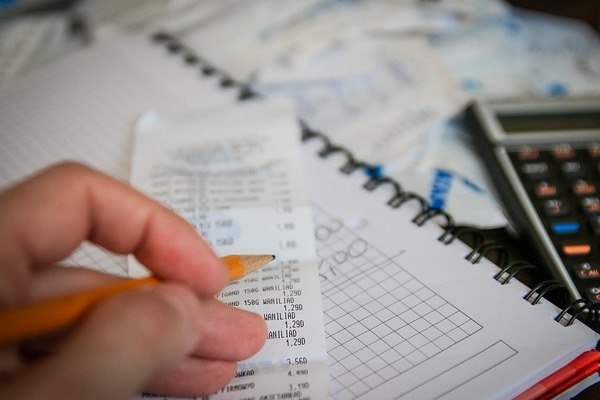 What missing a self connecting flight might cost you
When you book a trip under one itinerary, if your flight is delayed and you miss your connection, the airline would be responsible for rebooking you on next available flight out. They may also offer meal or hotel vouchers depending on the length of your delay.
If you book a self-transfer flight and a delay causes you to miss the second leg of your trip, making it to your final destination is totally up to you.
Speak with the airline staff once you make it to the airport and explain that you missed your flight. If you stay calm and kind they may be able to put you on standby for the next flight out. Some airlines may honor the 'flat tire rule' that can offer you a little leniency in the case you miss your flight for good reason.
If airline staff can't help, you'll have to dish out money for a completely new ticket. If you missed the last flight of day you'll end up stuck overnight until the next available flight. That will cost you even more money for a place to stay, food, and other expenses. Or you can just sleep at the airport and hope they have good vending machine options.
Reclaiming expenses after missing a self connecting flight?
When you're hit with extra costs from missing your connecting flight there are ways to get that money back. If you're traveling out of the States and your first flight is delayed for several hours you may be able to recover certain costs thanks to the Montreal Convention.
The Montreal Convention protects passengers on international flights and says that airlines must pay damages resulting from flight delays. In real terms, this means in certain cases airlines should pay for your expenses incurred as a result of a delayed flight. So hold on to receipts for meals and accommodations.
Unfortunately, the Montreal Convention doesn't apply for flights that stay within the US. This is where opting for travel insurance may come in handy. If you purchase travel insurance you may be able to file a claim to get money back for unexpected costs if you miss your self-transfer flight. If you planned enough time between flights but a delay causes you to miss the second leg of your trip your travel insurance plan may have you covered.
Can you claim compensation if you miss your self connecting flight?
One of the big advantages of a normal connecting flight is that if disruption causes you to miss a connection, the airline still has the obligation to get you to your final destination.
In addition, if your flight is covered by EC 261 you may be entitled to up to $700 in compensation too. Even within the US where there's no legal basis for compensation you can still go to their customer service counter for options to get to your intended destination, and possibly receive vouchers to make your wait less costly.
With self-transfer flights, the itineraries are independent. That means your first carrier is only responsible for making sure you get to that first destination, not the second.
You can try to plead your case once you do finally make it to the airport but unfortunately, there's not much they can do besides rebook you – at your own cost.
If your flights are covered by EC 261 you can claim compensation for the disrupted flight. However, the delay must have been longer than three hours to qualify, and you might get less compensation. Only the disrupted leg will be taken into account, not the full length of your journey.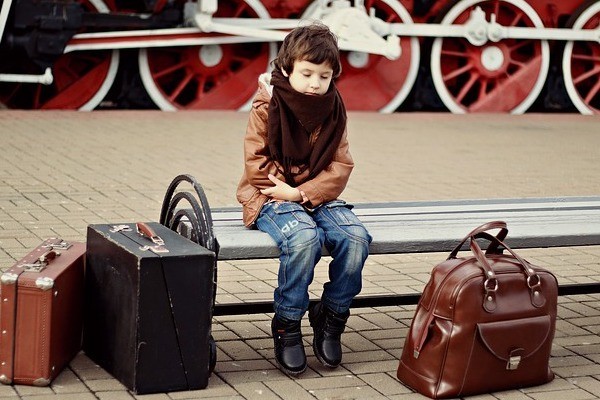 Ways to prevent missing your self connecting flight
While a self connecting flight may save you money, it's up to you to make it onto your next flight. It's not impossible, even in the case of a delay.
When searching for fares, give yourself more than enough time between each flight. Follow the same suggestions on how early you should be at the airport as if it's your original trip.
Factor in a minimum three-hour window when flying to high traffic airports or traveling during peak days or hours. It's also important to know if you have to exit your terminal, collect your bags, and go through security again. If so, it's best to add another hour cushion for self-transfer flights.
Even though you may end up spending a few extra hours waiting for your second flight it's better than spending a few extra hundred dollars because your first flight was delayed.
Flight delays happen, but that doesn't mean you have to accept them. You may be entitled to a much as $700 in compensation if your flight was delayed, canceled, or overbooked within the last three years.