Ryanair Strike Summer 2018! What This Means for You
By The AirHelper・Last updated on January 20, 2020
Ryanair's disputes with its cabin crews have ramped up this summer with strikes organised by pilots and cabin crew all over Europe.
There's clearly a big debate to be had about how Ryanair treats its staff, but we don't think it's fair that passengers should bear the brunt of this action. What's worse is that while EU laws are in place to ensure passengers get compensation when their flights are canceled or delayed – Ryanair is refusing to pay up.
We'll keep you updated with all the latest information about Ryanair's summer of strikes here. And behind the scenes we'll be fighting hard to get passengers the compensation they're entitled to according to eu261 claim.
Latest update
Ryanair refuses to follow the law
What is the Ryanair strike about?
What should travelers expect?
What can passengers do?
How you can claim
Timeline of Ryanair's Summer of Strikes
As Ryanair strikes continue, we'll provide updates as they come in.
Updated September 26, 2018 – An even bigger Ryanair strike set for Sept 28.
Mark your calendars and check any existing bookings you have with Ryanair because additional strikes are confirmed.
Unions from Spain, Italy, Portugal, the Netherlands, and Belgium will walk out in 10 days from now on September 28, 2018.
Sources indicate that this particular strike may have a larger effect on air passengers than previous strikes this summer, which in one 48 hour period affected roughly 600 flights. On 12 September, Ryanair canceled 150 flights scheduled to and from Germany.
Delayed or Canceled Flight with Ryanair? You Can Get Compensation!
Ryanair's recent actions are symptomatic of a larger issue at hand, namely evading legal statutes and putting travelers in a pinch. Certain airlines simply object to paying passengers who are rightfully owed money for delayed, canceled, or overbooked flights.
As a traveler, you do not have to take this and you have options. You can file a claim and still get paid. Ryanair will most likely keep fighting this battle, but we have expert lawyers too, and we are happy to fight for you in court and for your right to compensation.
Ryanair Refuses to Follow the Law
The flight disruptions are the tip of the iceberg: Ryanair's flat out refusal to compensate passengers for these ongoing delays and cancelations is robbing travelers of money that they are owed. Ryanair has publicly expressed that they will not compensate passengers for disrupted flights.
However, this doesn't mean you're out of luck. EU law, EC 261, protects air passengers and AirHelp has a team of lawyers ready to fight on your behalf to get you the money that you're owed.
Just to be clear, there is no actual room for debate: EU legislation EC 261 requires airlines like Ryanair to pay air passengers compensation for these types of strikes because such strikes are not considered "extraordinary circumstances." The law is the law, even for Ryanair.
New Ruling Regarding Strikes
It's true that strikes were formerly categorized as "extraordinary circumstances" because they were deemed beyond the control of the airline.
While some extraordinary circumstances such as adverse weather conditions, political unrest or acts of terrorism, medical emergencies, and the like still fall into this camp, an updated ruling changes the game for strikes.
In April of this year, the European Court of Justice ruled that airline staff strikes cannot be considered as "extraordinary circumstances."
Why is this new ruling regarding airline strikes important?
Traditionally, extraordinary circumstances pardoned airlines from paying out compensation for certain events that were regarded as beyond their control.

With the updated legislation, when airline staff members strike, as is happening in these Ryanair strikes, you could be eligible for compensation.
What is this Ryanair strike all about?
There are numerous issues at stake, but essentially these strikes are going ahead because Ryanair has failed to deliver viable solutions to ongoing requests from their staff for better working conditions.
An agreement with the pilots' unions in Ireland has not been reached, and therefore, Ryanair staff members will protest this inaction.
Flight attendant unions, as well as a union for German pilots, Vereinigung Cockpit, have also not reached an agreement.
In addition, because of unresolved labor issues, Ryanair cabin and ground crew from Spain, Italy, Portugal, and Belgium walked out on July 25, 2018 and July 26, 2018.
What should travelers expect?
No doubt, travel within Europe will be affected. At one of the busiest travel times of the year, air passengers may face:
Uncertainty in flight schedules
Planned and unplanned strikes
Delays
Cancellations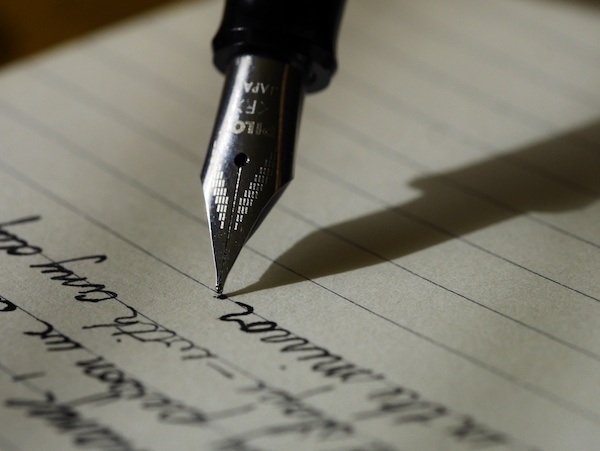 What do Ryanair strikes mean for summer travelers?
If you already have an existing flight booked with Ryanair, understand that you have rights.
What can air passengers do if they booked a Ryanair flight?
If you have already booked a flight with Ryanair, here are three things worth doing:
1. Regularly check your flight status
Because flights may experience haphazard delays, plan accordingly. Be prepared for longer lines and delays that may cause extended time spent in the airport.
2. Know that a delay (of 2 or more hours) means that the airline needs to provide you with certain things
In the event of delays that span more than two hours (flights with an affected distance of more than 1,500 km), the operating airline must provide passengers at the airport with meals and drinks with the option of making two phone calls or sending two faxes or e-mails.

This is to be claimed directly with the airline

3. Understand that a delay (of 5 or more hours) means you can get a refund for your ticket
If your flight is delayed by more than five hours, the airline is obligated to issue you a refund for the full price of the ticket

This is to be claimed directly with the airline
Above all, remember that flight cancellations and delays may entitle passengers (on flights to Europe on a European carrier or from Europe with any airline) to compensation of up to 600 EUR per person.
What can travelers do to avoid Ryanair strikes?
If you're planning upcoming travel and haven't booked any tickets yet, keep impactful events like airline strikes in mind as you make travel plans.
Compare airlines and consider updated airline rankings.
Regardless of your destination this summer, know that you have rights.

AirHelp is here to help you understand your air passenger rights because we are a community of travelers and we want to be part of the solution to achieve more seamless travel.
How You Can Claim
Check if your flight qualifies for compensation in a few simple steps. Remember, there's no risk to you because AirHelp does not require you to pay out of pocket for our services. We will handle the process for you.
Timeline of Ryanair's Summer of Strikes
12 July 2018
Starting on July 12, 2018, staff members from the budget airline, Ryanair, will strike. In fact, nearly 100 Ryanair pilots are slated to participate in the walkout.
Word has it that this airline strike won't be an isolated incident this summer. Ryanair cabin crews are going to strike too, and they'll strike across different countries.
25 & 26 July 2018
Ryanair employees strike for two days, with more upheaval to come.
"The Irish airline has cancelled a total of 600 flights on Wednesday and Thursday, requiring 100,000 passengers to find alternative travel or accept a full refund," reports The Independent.
3 August 2018
Ryanair pilots in Ireland go on a one-day strike on August 3, which resulted in the cancellation of 20 flights between Dublin and Britain, affecting around 3,500 passengers.
Even greater travel disruption is expected for the following week, with strikes by pilot unions in Belgium and Sweden announced for Friday, August 10, 2018.
Additional strikes are anticipated in Germany and the Netherlands, also for August 10, 2018.
10 August 2018
This 24-hour strike involves pilots in Germany, Belgium, Sweden, and Ireland.
As a result of this action, Ryanair will ground 400 flights, adversely affecting approximately 70,000 people.
Ryanair's continual failure to resolve ongoing disputes regarding employee working conditions is wreaking havoc across Europe.
Dutch pilots in the Netherlands have also joined the fight, expanding summer strike efforts to five countries.
By this point, summer strikes are piling up and so is the sum that Ryanair owes air passengers.
EU law, EC 261, explains that airlines owe their customers compensation for disruptions related to staff strikes. That financial compensation can total up to €600 per passenger.
Despite their earnest attempts to dodge the issue, Ryanair will have to pay up.
Just a few weeks ago, Ryanair's bill was already estimated at over €33 million. Today's strikes will increase that number by another €21 million. That's over €54 million!
12 September 2018
Ryanair cancels 150 flights to and from Germany
Rumors of additional strikes for the month of September are trumped by Ryanair's preemptive decision to cancel 150 flights scheduled to fly to and from Germany. Although Ryanair says it will offer alternative flights, such short notice undoubtedly leaves travelers inconvenienced and in a bad spot.
If that's not enough to bitter your taste for Ryanair, it's also been reported that up to 190 Ryanair-issued compensation checks have bounced, causing customers to incur additional bank fees from the rejected checks.
Flight delays happen, but that doesn't mean you have to accept them. You may be entitled to as much as $700 in compensation if your flight has been delayed, cancelled, or overbooked within the last three years.
Join the AirHelp Community
Pick up tips, tricks and good vibes from fellow travelers.
---
AirHelp has been featured in: