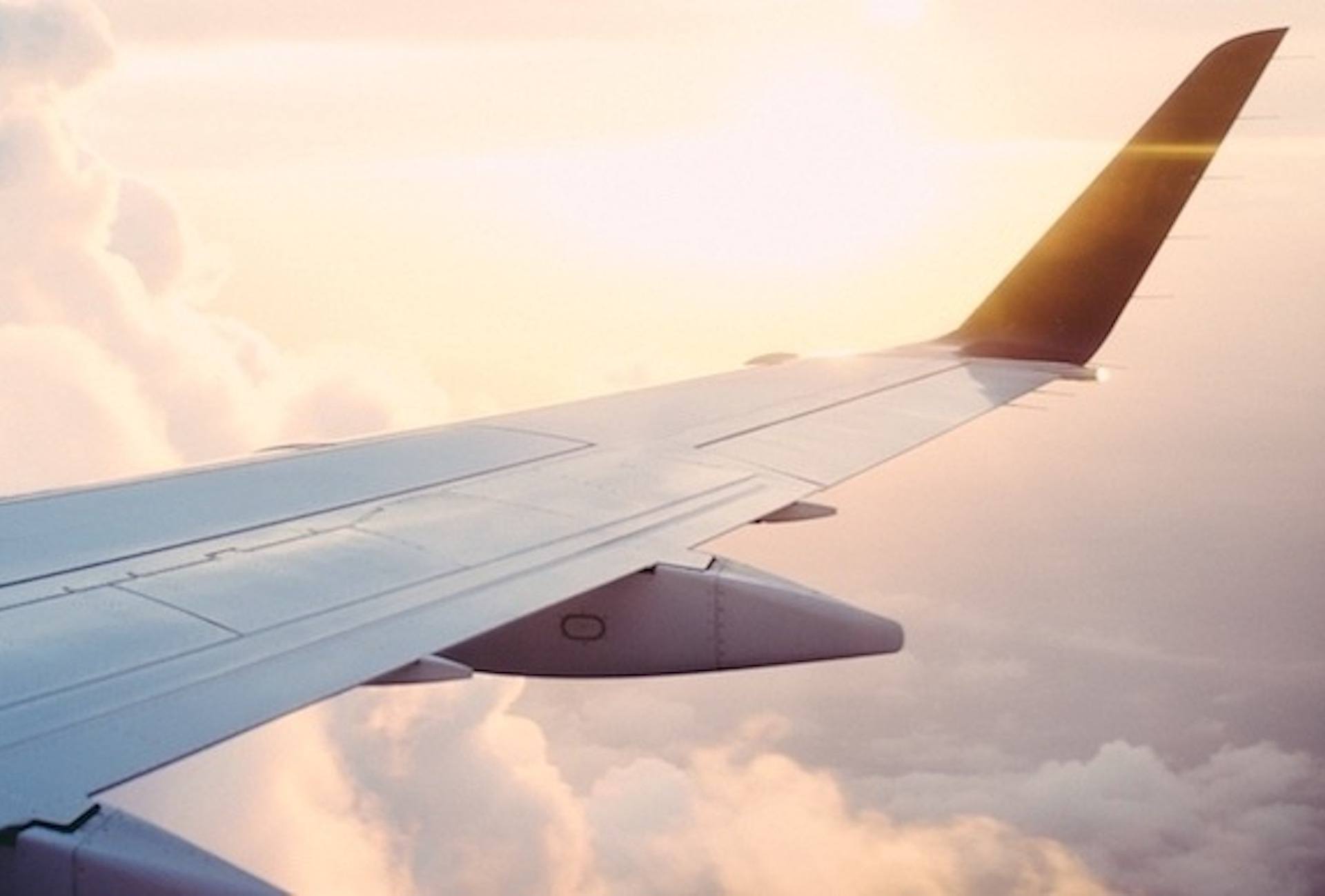 AirHelp Score: 2018 World's Best Airlines and Airports
By The AirHelper・Last updated on August 20, 2019
People have a choice when and how they travel, but sometimes, disrupted flight experiences make us feel as though choice and solid customer service are more of a luxury than an ongoing standard. At AirHelp, we want to ensure that airline carriers and airports take responsibility and join the journey toward improved customer experience. Together, we can focus on better passenger experiences and more seamless travel. This is precisely why we instituted our annual AirHelp Score.
Why AirHelp Score?
AirHelp developed this annual report to combine expert knowledge and industry expertise to give air passengers the information they need to make better-informed decisions when booking flights. The 2018 AirHelp Score marks the company's sixth report since 2015, and our data-driven analysis of airlines and airports allows you to see who's who when it comes to ranking and why.
AirHelp Score Ranking Factors
AirHelp Score rates airlines and airports worldwide on the following key factors:
Quality of Service
Claims Processing
On-time Performance
Overall Social Media Sentiment
The numbers don't lie and here's what they have to say.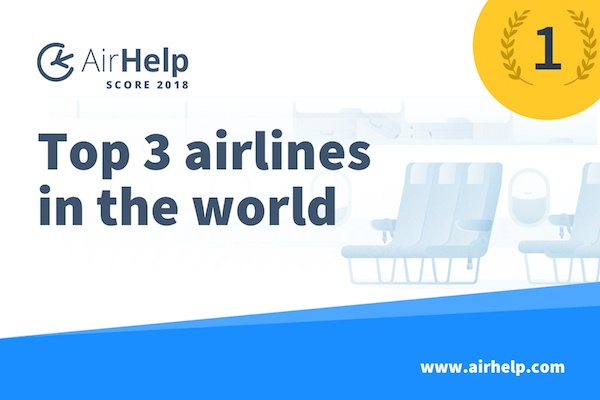 Airlines: Top 3 Winners
#1 – Qatar Airways
#2 – Lufthansa
#3 – Etihad Airways
The 2018 AirHelp Score resulted in new winners, with Qatar Airways claiming the #1 spot, followed by Lufthansa, and then Etihad Airways.
Thanks to their excellent on-time performance and claims processing, Qatar Airways soared to the top. Worldwide, airlines including Lufthansa, Etihad Airways, Singapore Airlines, and South African Airways rounded off the top five.
The five airlines falling behind worldwide rankings with the lowest ratings included Air Mauritius, easyJet, Pakistan International Airlines, Royal Jordanian Airlines, and WOW Air.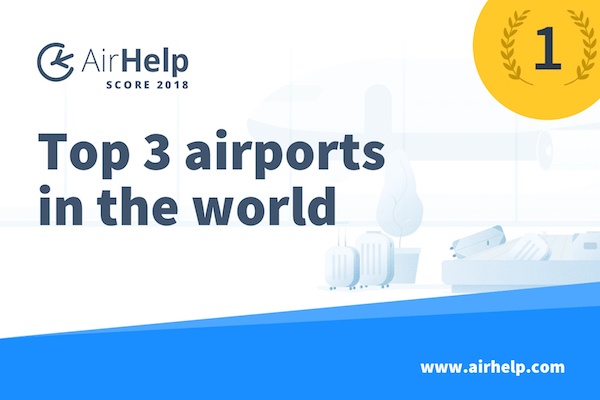 Airports: Top 3 Winners
#1 – Hamad International Airport (Doha, Qatar)
#2 – Athens International Airport (Athens, Greece)
#3 – Tokyo Haneda International Airport (Tokyo, Japan)
This year saw a shift in airport ratings as well. Air passengers enjoyed the best experience at Hamad International Airport, Athens International Airport, and Tokyo Haneda International Airport who were ranked top three. London Stansted Airport and Kuwait International Airport, however, fell short landing toward the bottom of 72 airport s involved.
Dividing Lines: The US Has Room for Improvement
Compared to Europe, Asia, and the Middle East, the US is lagging behind.
In the US, prominent airlines such as American Airlines, United Airlines, and Delta Airlines rank as follows:
American Airlines – #23
United Airlines – #37
Delta Airlines – #47
AirHelp CEO, Henrik Zillmer, remarks on the issue of quality and passenger-centric experience:
"It is clear the U.S. is in need of significant improvement, with overbooked flights and cancellations making national headlines month after month, and the consistent mistreatment of U.S. consumers." Zillmer adds, "It is no wonder most U.S. based airlines and airports received poor ratings on the AirHelp Score. It is more important than ever for consumers to fight for their air passenger rights."
At AirHelp, we want air passengers to feel confident in their travel choices. Whether learning about what you can take on an airplane or knowing about more techy tools that help when your flight is disrupted, we are here for you and your passenger rights.
For a more in-depth view of each airline and airport ranking, please visit our comprehensive AirHelp Score analysis.
Flight delays happen, but that doesn't mean you have to accept them. You may be entitled to as much as €600 in compensation. If your flight was delayed, canceled, or overbooked within the last three years.
Join the AirHelp Community
Pick up tips, tricks and good vibes from fellow travelers.
---