There are a few months left until your passport expiration date and you are considering booking a trip. Before you click confirm reservation it is important to note that certain countries require you to have a valid passport long beyond your travel dates in order to enter.
It is up to you to ensure that you have all of the valid documents to board your flight and that includes a valid passport. Don't get left behind while your flight takes off because your passport is reaching the end of its shelf life. Find out everything you need to know about travel when your passport is about to expire.
Passport Expiration U.S.
Even if your passport is about to expire you can still make your flight when traveling throughout the States. The Transportation Security Administration (TSA) accepts many other forms of ID such as a driver's license, trusted travelers card, permanent residence card, and more.
It is even possible to get through airport security without any identification at all when flying domestically. TSA will require you to complete an identity verification process to make sure that your full name, current address, and other personal information checks out. You will be allowed through the security checkpoint but be ready for a thorough pat down and screening of your carry-on items.
Passport Expiration for Mexico
When traveling outside of the U.S., including Mexico, you will have to present a valid passport book in order to board your flight. However, you can travel to Mexico when your passport is about to expire as long as it is valid when you enter.
While the rules regarding passport expiration for Mexico allow you to travel there despite the end date, if you're planning to stay longer than 180 days you will need a visa before you fly. You are able to renew your passport during your extended stay in Mexico at a local U.S. Consulate.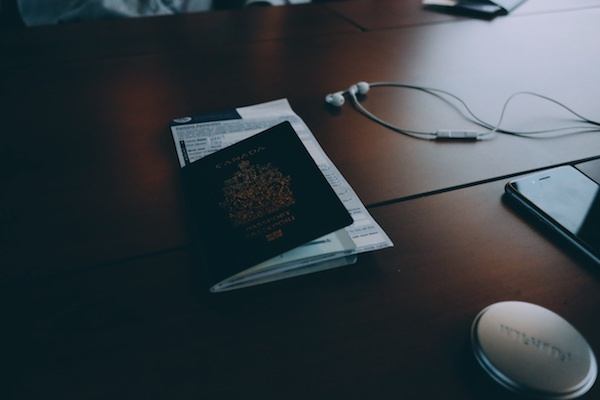 Passport Expiration Date for International Travel
Along with presenting a valid passport upon entry, many foreign countries also require that your passport expiration date is at least 3 months after your final day of travel. Some countries even require your passport to be valid for 6 months after your scheduled departure date.
Take a look at some of the passport expiration requirements of popular countries across the world:
| | | | |
| --- | --- | --- | --- |
| Country | Passport Validity | Country | Passport Validity |
| Spain | 3 months beyond date of departure | Russia | 6 months beyond intended stay |
| United Kingdom | Must be valid for the duration of your stay (6 months beyond departure if traveling to certain countries afterwards) | India | 6 months beyond date of visa application |
| Germany | 6 months beyond departure of Schengen Area | Brazil | Valid on date of entry |
| South Africa | 30 days | Thailand | 6 months from date of entry |
| Hong Kong | 1 month beyond intended stay | China | 6 months |
You can check the specific passport expiration date guidelines for every country before you book your trip on the Department of State website.
There may also be certain restrictions such as how many blank pages you have on your passport, whether you are traveling with an emergency passport book, or whether you've booked a one-way or round-trip ticket.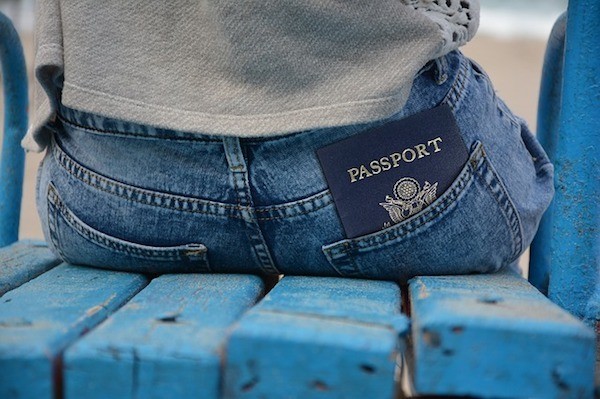 Can You Travel With an Expired Passport?
Simply put, not if you're traveling internationally. Airlines, along with the Department of State, strongly suggest that you follow the passport expiration date guidelines of the country you are visiting. Exceptions can be made if your passport is about to expire while you are abroad but the choice is completely up to border control.
Be aware you might not even make it to border control if your passport expiry date is approaching! Airline staff will check your passport before you board to make sure that it is valid for the country you are traveling to.
If your passport expiration date does not meet the requirements you can be stopped from boarding your flight. Keep in mind that this is not a case when denied boarding results in compensation, as it is the passenger's responsibility to present a valid passport. So, not only could you miss out on your trip but you would also lose out on the cost of your ticket.
Passport Renewal For an Upcoming Trip
When your travel plans are fast approaching and you realize your passport is about to expire it's always better to play it safe – get it renewed before you fly. The Department of State offers an expedited service where it's possible to receive your passport before the standard processing time of up to 6 weeks or more.
There are certain situations in which you can will need to expedite your passport renewal in person. If you need to travel immediately due to an emergency you can make an appointment to renew your passport within 72 hours. When your travel plans are coming up in less than 3 weeks, present your proof of travel during your appointment to speed up the renewal process. You will have to add an expedite fee of $60 to your normal application fee.
The Department of State also offers an option to renew your passport through the mail if your trip is planned less than 6 weeks away. You can also opt for faster delivery of 1-2 days by adding a delivery service fee to your passport renewal cost.
Passport About to Expire While You're Abroad
If you are already outside of the U.S. and want to make sure that you will be able to get through border control with a valid passport you can visit the local U.S. Consulate to renew it. Keep in mind that the standard processing time for a passport renewal is 4- 6 weeks and there is no option for expedited processing outside of the U.S.
An approaching passport expiration date shouldn't keep you from seeing the world. If you're wondering can you travel when your passport is about to expire it's important to check the passport expiration rules for each specific country.
Flight delays happen, but that doesn't mean you have to accept them. You may be entitled to a much as $700 in compensation if your flight was delayed, canceled, or overbooked within the last three years.