Get on enough planes and sooner or later you're going to experience a flight delay. It's part and parcel of life on the go, but it can affect everyone from experienced air travelers to summer holiday hopefuls.
Know Your Rights
The good news is that you've got rights. If you're delayed for more than three hours at your destination, the airline owes you more than a complimentary snack.
We've put together a comprehensive guide to consumer rights when it comes to delayed or canceled flights, overbooking and luggage problems on our Know Your Rights pages.
But before you head there, here's Scott, who wants to quickly talk about the five-most-dangerous-words in the travel industry.
Oh, and you can also take a quick screenshot of what you should do if you've been delayed for more than three hours in the EU. Remember your rights for applying for delayed or cancelled flight compensation.
Save This to Your Phone – EU Flight Delay Checklist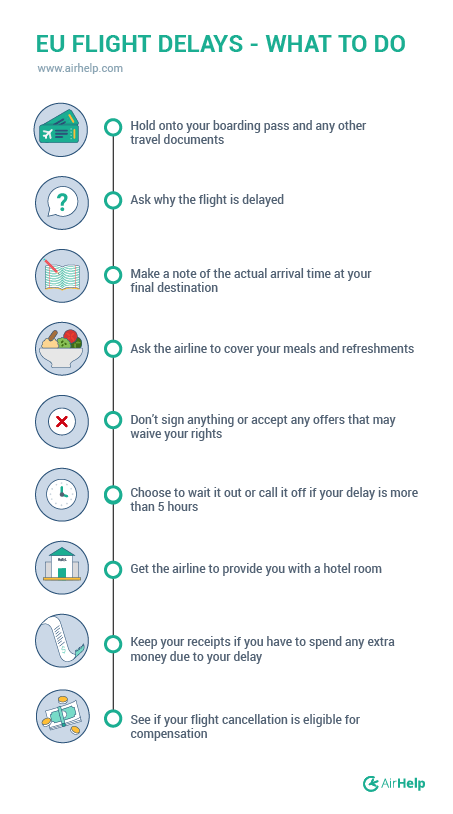 Stranded on the Tarmac?
This can be an uncomfortable experience, because often airlines don't know themselves how long you're going to be kept on the ground.
Take note of the time the plane doors are closed, because a tarmac delay is the same as a normal delay in terms of your rights.
If the tarmac delay is one hour or more, it is mandatory that the plane provide air conditioning, lavatories, and water. Know your rights.
Flight delays happen, but that doesn't mean you have to accept them. You may be entitled to as much as $680 in compensation if your flight was delayed, canceled or overbooked within the last three years.