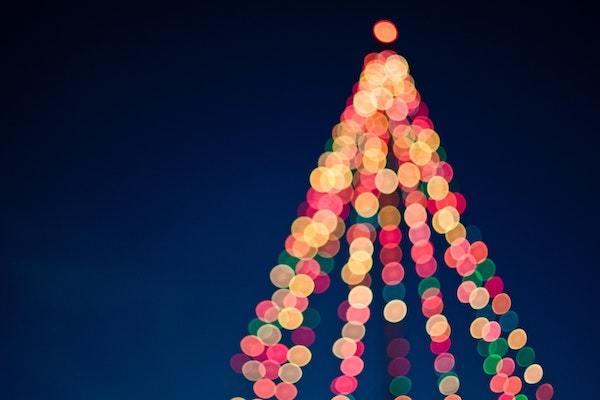 Do You Know the Best Place to Spend Christmas in the USA?
By Biki John・Last updated on March 4, 2020
During the holiday season, families and couples want to spend quality time together. Traveling to a new country is a great way to build new and unforgettable memories.
Unsurprisingly, with its diverse range of states, America is often the top country on people's Christmas destination lists.
Trying to decide the best place to spend Christmas in the USA is no easy feat. All over the country, each city takes to the festive season in its own charming way.
From enjoying a wintry, carriage ride through Central Park in New York to leaping off snowy slopes in Colorado, there's an American destination for every family.
Ultimately, whether you are traveling alone, as a couple or with your family – the best Christmas destinations will depend on your budget and personality.
We spoke to some travel experts to get their take on the best places in America to spend the most 'wonderful time of the year'.
You are sure to be inspired by their list of Christmas destination recommendations.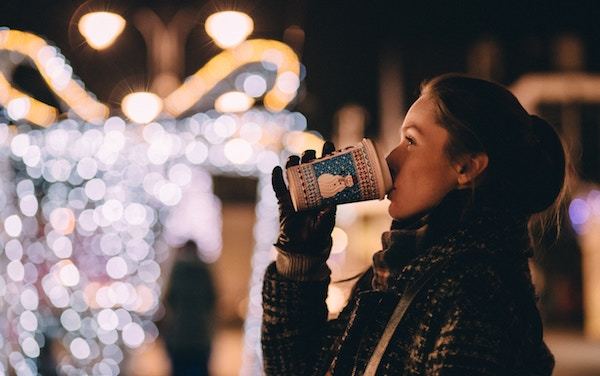 Best Place to Spend Christmas in the USA
Experience Memorable Christmas Entertainment in New York
New York is often hailed as one of the best places to go for Christmas in the USA.
During the holiday season, people flock to the Big Apple to savor the city's traditions.
Content Creator, Karen Akpan, spent Christmas vacation in New York with her family and remembers the Christmas magic in the air. She recollects her family being enthralled by the gigantic Christmas tree which stands at the Rockefeller Center.
The lighting of this monumental tree is accompanied by a lively ceremony and musical performance.
Entrepreneur and adventurer, Veronica Hanson, had the time of her life skating at the famous Rockefeller ice skating rink. She also has fond memories of the yummy hot chocolate she sipped at the popular RUE 57.

New York is renowned for its shopping and during Christmas time, department stores display fantastic decorated holiday-themed windows. Arts and culture lovers will enjoy the various Christmas-themed shows like the Nutcracker.
There is much more to discover in New York and the best way to find out is to visit the city for yourself.
Enjoy Christmas with Young Children in Florida
When deciding where to go for Christmas in the USA, visiting 'The Happiest Place On Earth' during Christmas time should be your top choice.
Walt Disney World is great for adults and children. Both can enjoy a jolly winter celebration at Magic Kingdom park. With its fireworks and special effects, the Jingle Bell, Jingle BAM show is not to be missed!

Walt Disney World is not the only children's attraction in Florida. There's also LEGOLAND, here your children can meet and greet a LEGO Santa and Toy Soldiers. Stir your children's creative juices by encouraging them to take part in the annual fun task of creating an enormous Christmas mosaic.
For a day of family adventure, enjoy memorable animal interactions and exciting rides at SeaWorld.
Brush Up On Your Winter Sports in Colorado
Picturesque snowy landscapes, mugs of steaming gourmet hot chocolate… it's no wonder that ski resorts are a top choice for families who want to experience a winter wonderland.
For adventure sports lovers, skiing and snowboarding during Christmas time is a must.

Cosy resorts like Aspen Snowmass and Vail, Colorado rank high as some of the best places to go for Christmas in the USA.
Christmas lights adorn village shops, fireworks set the sky alight and seasonal music is perfect for setting a festive mood.
Chill Out on a Beach in Hawaii
"Baby it's cold outside…', well, it needn't be. For some, the perfect Christmas is catching sunny rays and laying on a beach as opposed to roasting chestnuts on an open fire.
Hanalei Bay is one of the top beaches for swimming and getting the perfect tan. If you are in need of getting some R&R, lounging on their golden sands will be a slice of paradise.
If you are want to be more energetic, you can go hiking, snorkeling or explore their sea caves.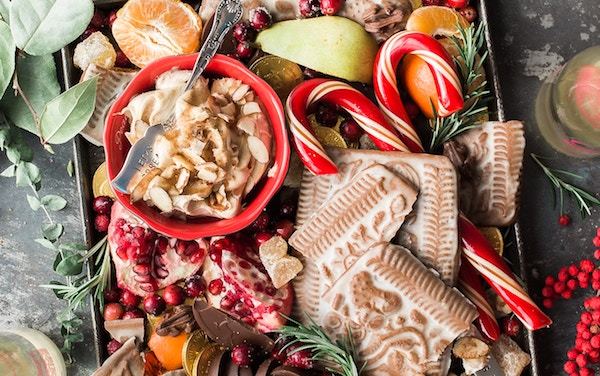 How to Avoid the Hustle and Bustle at Airports During the Holiday Season
When you are planning your December travel itinerary, you are likely curious to know which are the busiest airports during the festive season. Popular airports tend to cause stress during Christmas time due to overcrowding, making it harder to get from point A to B.

Our article on the biggest airports in the world breaks down the most popular airports. If you are unable to find another alternative to these (often more expensive) airports, we give you tips on the best way to navigate your way through the busiest airports.
Best Places to Spend Christmas in Europe
There is no doubt that European cities have a lot to offer when it comes to enjoying a magical Christmas.
Scenic tours, stalls with unique, handmade Christmas gifts and an assortment of seasonal shows to get you in the festive mood… Europe has it all and more.
Here is our list of the best places to spend Christmas during Christmas time.
Best City for a Family Holiday with Young Children? Rovaniemi, Finland
Lifestyle blogger Varpu believes that the best city to celebrate Christmas in Europe is Rovaniemi, Finland. If you have young children and are looking for how to fill them with festive wonder, this is just the place for you.
Rovaniemi is home to Santa Claus. Oh yes, Santa resides in Finnish Lapland, not the North Pole!
In Rovaniemi, your young'uns will enjoy a dreamy, snowy scenery. They will also get a chance to make nice with Santa Claus in – where else of course – Santa Claus village! And they'll get to meet the man himself for free!
For the adults, Varpu recommends you tuck into the festive Lappish cuisine.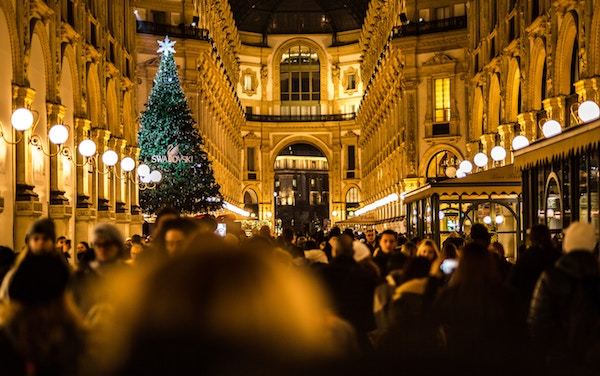 Best City to See Christmas Lights? Paris, France
Paris is already hailed as the City of Lights, and during the holiday season, the city wraps itself with a fantastic visual display.
To enjoy a lit spectacle, walk along the street of Champs-Elysées. The air is rich with the nostalgic scent of the season and you can admire the festive decorations.
During the holiday season, Karen Akpan, got into the festive mood by wandering around the Christmas markets, snacking on Parisian treats and keeping warm with mulled wine.
When it comes to Christmas markets travel blogger, Suzanne, recommends La Defense, as well as the plethora of smaller markets scattered throughout the city.
The major stores also get into the festive action. Popular household names like Printemps, Galeries Lafayette or BHV Marais present beautiful displays and are a sight to behold.
And last but not least, the 3 main churches – Sacré-Cœur de Montmartre, Notre-Dame de Paris cathedral and the Madeleine church boast lavish displays and nativity scenes.
Best City for Christmas Entertainment? Funchal, Madeira, Portugal
Dazzling fireworks, a traditional Christmas Carol show… the island of Madeira is one of the best places to spend Christmas in Europe, if you want to enjoy live cultural entertainment.
Communications expert, Jayme Henriques Simões, cites Funchal as one of the highlights in Madeira. During December, the city comes alive with lavish Christmas markets lined up in the bosom of the seaside city.
In addition to the unique crafts for sale and joyous music, the festivities climax with A New Year fireworks extravaganza which is acclaimed in the Guinness Book of Records.
To get that feeling of Christmas nostalgia, remember to walk down the lit streets of Funchal. The twinkling lights and jovial mood will awaken your festive spirits.
Best City to Enjoy Winter Sports? Salzburg, Austria
Ski lovers are often drawn to Salzburg during Christmas time. Every winter, people gravitate towards Salzburg and other areas in the Alps to enjoy its slopes and picturesque landscape.
For great scenery opt for Obertauern and the area around the Zauchensee lake.
Salzburg is one of the best places to spend Christmas in Europe because it offers magical scenery reminiscent of a fairytale, as well as other festive entertainment.
Don't forget, this is the place where the iconic Christmas song, 'Silent Night' was born.
Visit their Christmas markets and spoil yourself with their local delicacies, attend their musical concerts, witness their nativity exhibitions and get drawn into the beautiful City of Mozart.
Best City for Christmas Markets? Prague, Czech Republic
We are sure that residents in cities like Strasbourg or Vienna are bound to disagree. However, Prague is the city that gets our vote.
During Christmas time, the streets of Prague are lit with markets. The air is rich with delectable goodies like hot mulled wine and spicy gingerbread. It is truly a visual and gastronomic wonderland.
Tourists tend to flock to the Christmas market in the Old Town Square. There you can try local delicacies like Trdelník (cinnamon rolls) and Prague ham.
If you want to avoid the hustle and bustle, there are also a ton of other markets further away from the city center.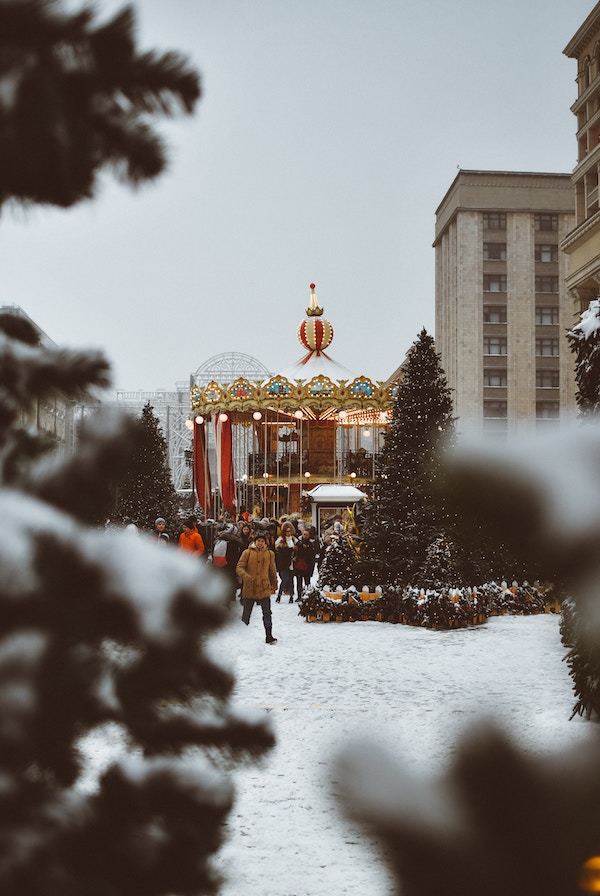 Stay Merry with AirHelp During Christmas Time
As a rule of thumb, no traveler wants to have their travel plans ruined and this is especially so during Christmas time.
Christmas may be the most magical time of the year but flight mishaps like cancellations or overbooking can still happen.
If you have suffered a flight inconvenience, you can use our free compensation calculator to see if you are eligible for compensation of up to $700.
Flight delays happen, but that doesn't mean you have to accept them. You may be entitled to as much as $700 in compensation if your flight has been delayed, canceled, or overbooked within the last three years.
Join the AirHelp Community
Pick up tips, tricks and good vibes from fellow travelers.
---