8 Reasons To Know Your Passenger Rights
By Lorne St. Clair | Last updated on

Air travel is never perfect. Delays, cancellations, denied boarding — you name it. But when you encounter these problems, did you know you have unique passenger rights?
When air travel plans really go awry, it's hardly a pleasant experience. Thankfully, air passenger rights serve as the guardian to creating friendlier skies. At AirHelp we want to make sure you know your rights and, more importantly, when to use them.
Did you know you could receive up to $600 in compensation from the airline depending on the length and severity of the disruption?
Check out our handy infographic below to find out more.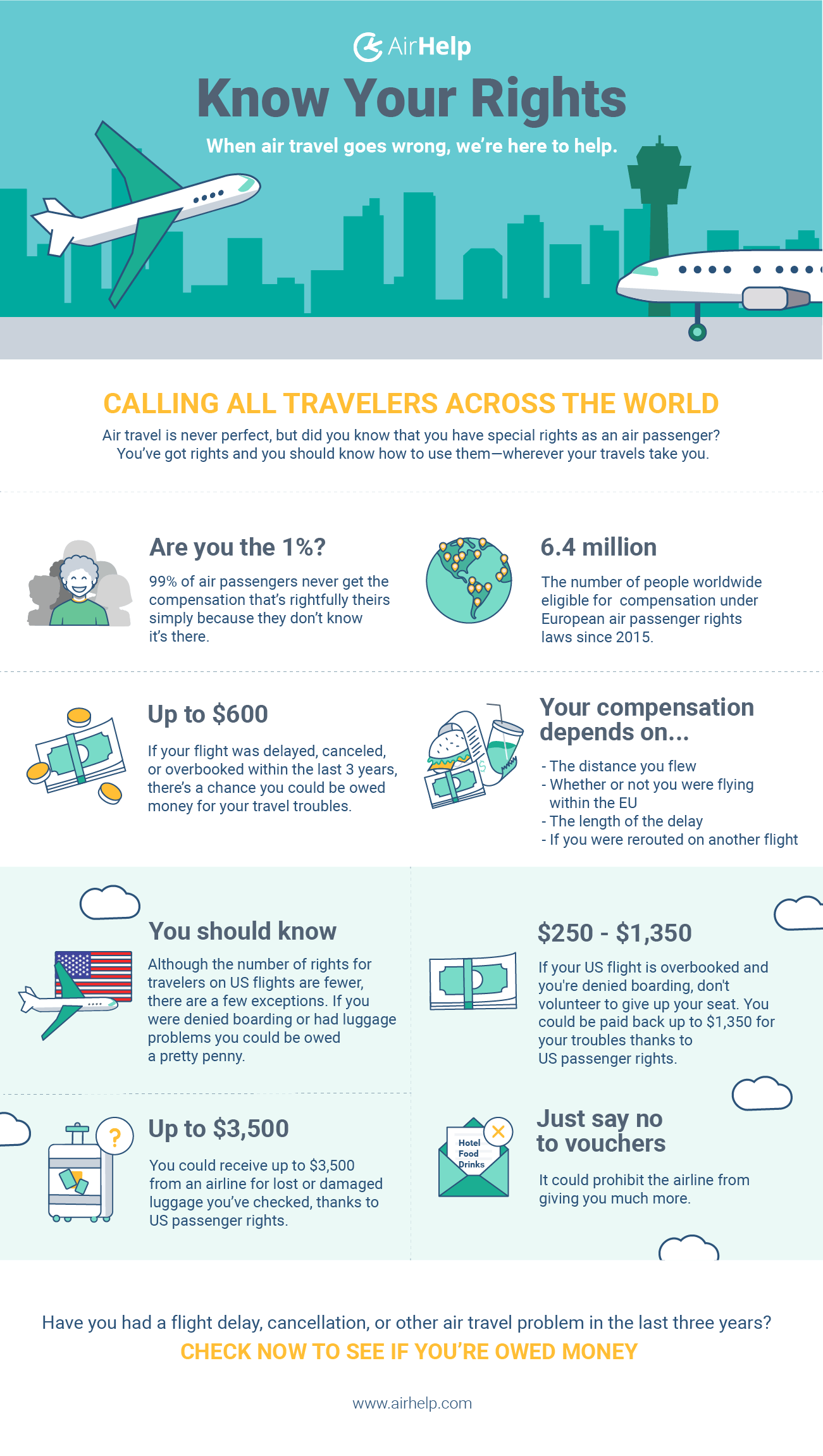 Flight delays happen, but that doesn't mean you have to accept them. You may be entitled to as much as $680 in compensation if your flight was delayed, canceled or overbooked within the last three years.
Join the AirHelp Community
Pick up tips, tricks and good vibes from fellow travelers.