AirHelp Announcing Expansion of Artificial Intelligence Capabilities with Introduction of AgA and Docky, Newest Robot Compensation Claims Agents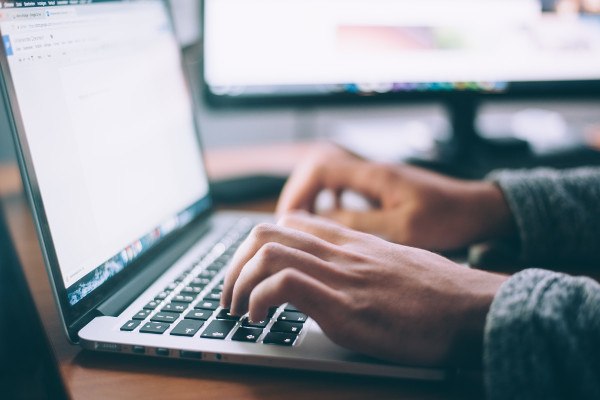 Help your friends by sharing AirHelp and get €10!
Have a friend who experienced a flight disruption in last 3 years? Help them get up to €600 in compensation and earn €10 in the process!
NEW YORK, February 5, 2019 – Over the past few years, AirHelp's legal and tech teams have developed several artificial intelligence solutions, and are now introducing their newest bots: AgA and Docky, to reshape the travel and legal tech industries and fight for passengers' rights.
AirHelp is the world's leading air passenger rights company, acting as a legal advocate for travelers who have experienced flight disruptions that are eligible for compensation. AirHelp helps file passenger claims and takes cases to court on a passenger's behalf, if necessary.
AirHelp began investing in AI with the launch of the world's first robot lawyer, Herman, in 2016, and due to encouraging results, introduced Lara in November 2017. Herman, currently involved in 100 percent of cases that require legal action performs the role of a legal agent, identifying the most suitable jurisdiction to advance each case. Lara currently assesses 60 percent of all cases that get past Herman, and analyzes decisions from previous cases and considers all the legal aspects of new claims to make legal recommendations for human employees. The pair's efficiency has enabled employees to take on more creative tasks and save AirHelp's legal team 1,960 hours of work every month. AgA and Docky, a mini-bot, will now help with customer service and automatic claims assessment for the claims that are not sent to Herman and Lara to understand if claims are eligible for compensation from airlines. Testing began in 2018, and these bots currently assess 30% of claims with 95 percent accuracy.
While many are concerned that the use of artificial intelligence will make jobs disappear, at AirHelp, the opposite has been true. While AirHelp's digital duo of AI-innovation, Lara and Herman, currently performs around 60% of initial legal assessments, AirHelp has continued to grow from three to almost 700 employees in less than six years, and an expansion from one to six AI bots in just over two years. While AirHelp's AI team checks documents, makes legal assessments, and analyzes which country has jurisdiction for each claim, AirHelp's human workers focus on company growth and service development.

AirHelp´s introduction and integration of AI
AirHelp's work with AI started with the introduction of Herman in late 2016, which took between three and four years to refine. Herman was fed with information from tens of thousands of court proceedings in almost 30 jurisdictions, so now, when a claim is submitted into the system that was previously rejected by an airline, Herman's artificial brain feeds through the relevant details such as operating airline, departure airport, arrival airport and passenger country to suggest the best options for legal action, removing the possibility of human error. Testing of Herman on 35,000 claims revealed the AI-powered lawyer could identify the best jurisdiction in less than a second, and run more complex bookings with several flight segments based on a worldwide database of airline headquarters and branches.
Currently, Herman works closely with his new boss, Lara, which is AirHelp's most advanced AI solution. Once Herman has confirmed a working jurisdiction, Lara gets connected and begins analyzing the claim. Lara uses an intelligent algorithm that accesses the experience of thousands of successful flight compensation claims from over 30 countries to determine the chances of compensation claim success in real time. It also incorporates relevant additional variables such as flight status, airport statistics and weather forecasts into its decision. As such, Lara has gained ground into the argumentation and decision-making processes that historically have been reserved for human lawyers.
With this work, Lara relieves AirHelp's legal team of administrative burdens, but also of analytical tasks. Lara has already been used successfully in over 150,000 cases with more than 96 percent accuracy, a rate that is five percent more than that of humans. Lara's deep learning skills, based on Convolutional Neural Networks, allow her to continue to evolve. In just over a year, Lara has gone from handling 14 to around 60 percent of cases.
"The legal profession is changing with the use of artificial intelligence, and we have only seen the beginning. Integration of bots is streamlining the legal process, and allowing legal teams to focus on more complex work," said AirHelp CEO Henrik Zillmer. "AirHelp is at the cutting edge of this technology, creating a service that is making the flight compensation process much simpler for the everyday consumer. Another benefit is that it saves us times and cuts our costs, which have made it possible for us to expand to more territories, process more claims, hire more people and help more flight passengers. It is a win-win-situation."
AirHelp´s most important bots – the rundown
Lara
Born in November 2017, Lara works as a lawyer on the legal team. She considers all the legal aspects of a claim before making her decision based on previous decisions and actions taken by AirHelp's human lawyers. She currently processes 60% of our claims in legal stage with 96 percent accuracy. Lara's name is an abbreviation that stands for Legal Assessment Recommendation Assistant.
Herman
Created in December 2016, Herman performs the role of a legal agent and is a rule-based system that identifies the most suitable jurisdiction to act legally upon an airline. Herman processes 100 percent of claims in the legal stage with 100 percent accuracy. Herman is named after the case of Wallentin Hermann, one of the most crucial decisions from the European Court of Justice for the protection of air passenger rights in Europe.
AgA
AgA was created in February 2018 and performs the role of a claims agent, doing an automatic assessment of the claims received. Further, when she is not fully confident of her decision, the operations agents are guided to focus on the missing tasks to complete the assessment. She currently assesses 30 percent of claims with 95 percent accuracy. AgA stands for Agent´s Assistant. Within AgA, the mini-bot Docky automatically requests missing documents from customers, and currently takes care of 40 percent of those assignments.
For more information, visit www.AirHelp.com/en.