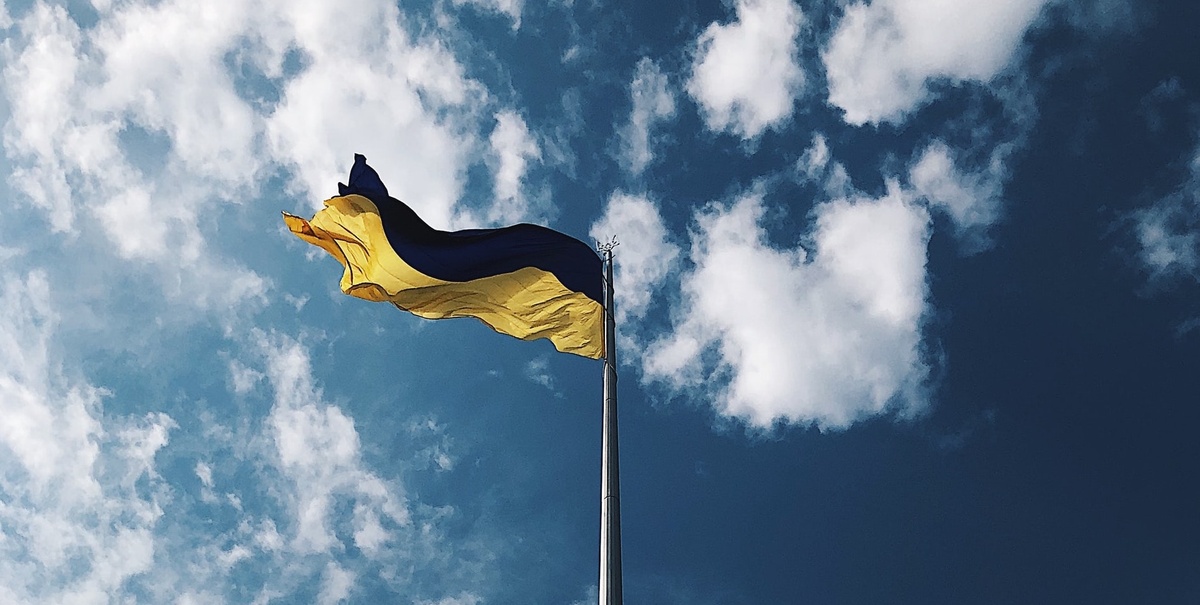 Ukraine invasion and Russia sanctions: Consequences for travel and passenger rights
Last updated on March 24, 2022
Together with much of the world, we've been horrified by Putin's invasion of Ukraine. As an advocate for passenger rights, our whole company is rooted in principles of international cooperation and individual rights. And simply as humans, seeing the suffering and destruction, our first thoughts were to help the Ukrainian people suffering because of this war.
AirHelp is primarily based in Europe, and we've been doing what we can both as individuals and as a company to support the massive humanitarian effort that's underway. Our colleagues have been very active in donating their time and resources to those in need, especially in our Polish offices, where the crisis is so apparent and many Ukrainian refugees are in need of aid. Together with the company, we've also been fundraising for 3 charities dedicated to helping refugees: Ocalenie Foundation, Polish Humanitarian Action, and the UN Refugee Agency.

But we are also a passenger rights company, and we see this crisis creates much confusion for travelers who are now affected by the knock-on effects of this war: the sanctions against Russia and the rise in fuel prices. So here we want to answer some of those questions we're hearing, as part of our efforts to help out in a horrible situation in every way we can. 
What's happening with flights in Ukraine right now?
With the clear dangers of the war, Ukraine's airspace is completely closed, with no commercial flights available at all. For people in Ukraine, the only way out is by land, but of course roads, trains and buses are all facing major disruptions and dangers too. 
Can I get a refund or compensation for my canceled flight to Ukraine? 
Most airlines will refund passengers when a flight can no longer be operated, or offer alternative transportation. 
If we look at what passenger rights say, Ukraine has very similar air passenger rights as Europe, which means that in theory passengers should be able to request a refund for their ticket. However the reality is that all courts, public offices, etc. are currently closed, so passengers may not receive their money back soon. 
Passengers due to depart from Europe or the UK will be covered by EC 261 (or "UK 261") and will be entitled to a refund under that. War fits into the category of an extraordinary circumstance (that is, an event outside of the airline's control), which means airlines have no obligation to pay passengers additional compensation on top of the ticket refund.
Can I get a refund for my Russian flight?
The decision to impose sanctions led to almost all international flights to or from Russia being canceled or grounded. 
Passengers departing from Europe or the UK (or passengers booked to travel on an EU or UK airline) are once again covered by air passenger laws in those regions, and can claim a refund from the airline. 
However, it seems that passengers traveling with Russian airlines may be left at their own costs. In a recent case, an Aeroflot flight could not get into Italy after the introduction of sanctions and left their passengers stranded in Turkey. Many more Russian aircraft are grounded in EU and US airports and cannot fly. 
Because of the sanctions imposed on Russian companies, enforcement of consumer rights might be hard to implement. Nevertheless, Aeroflot has branches in different countries which should be able to handle reimbursements to affected passengers.
What can passengers do? 
AirHelp suggests that all passengers should contact the involved airlines directly to get a clear response. Please be prepared that enforcing consumer rights in some of these more complex circumstances will be difficult and might take years to be resolved.
Are other flights affected by the situation in Ukraine?
Airlines are, of course, avoiding Ukrainian airspace. And as part of the sanctions against Russia, the EU, UK, USA and Canada have all declared they will avoid Russian airspace too. 
The impact of this is that flights that would have flown across Russia or Ukraine now take longer as airlines divert around them. For example, Japan Airlines' flight from London to Tokyo used to take approximately 12 hours, and now takes around 14 and a half hours, flying via its new polar route. 
Will flight prices go up because of the rising fuel costs?
Unfortunately, we anticipate that travelers likely will face rising costs. The combination of war and Covid has created inflation, and this is compounded by rising fuel expenses, which is the largest operating cost for airlines.
However there are some reasons for optimism. Airlines are actually protected from strong fluctuations on oil and kerosene prices through a strategy called hedging. This "locks" fuel at a certain price, to avoid higher prices in the future. So they do not have to raise ticket prices immediately. 
Airlines almost certainly will need to increase ticket prices in future if fuel costs continue to rise. However, we may also see them finding other strategies to keep prices lower, such as focusing on their most fuel-efficient aircraft and taking older ones out of service. 
Can airlines charge more for a flight I've already purchased because of the higher fuel cost? 
No, airlines can't add a new fee after you've bought your flight. So if you are worried about rising ticket prices, it's worth booking your flights early. 
AirHelp is the world's largest company specialized in air passenger rights. We help passengers understand their rights, and claim the compensation they're entitled to following delays, cancellations, or overbookings.
Header image: Photo by Daria Volkova
Join the AirHelp Community
Pick up tips, tricks and good vibes from fellow travelers.
---