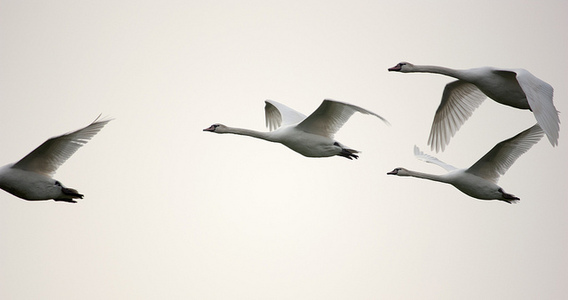 The Single Biggest Mistake Travelers Make When Booking Flights
By The AirHelper・Last updated on February 22, 2020
So, you're booking flights? There's nothing like the joy of travel. A little less joyful, however, is how much it can cost simply to get from point A to point B. Given the fact that the price of a plane ticket can take up to 50% or more of a typical travel budget, it should come as no surprise that everyone wants to know the answer to this simple question:
How can I get the cheapest price possible when booking flights?
There are many factors to consider in answering this question – and there's no one concrete answer. Things like the day of the week you're flying, your origin and destination, the airline you choose, when you book your ticket, and holidays and seasonal trends all factor into the price you pay.
That doesn't mean you can't optimize for the best price, though!
A Surprising Mistake Travelers Make
When trying to save money, logic would tell us to get as ahead of the game as possible, which leads travelers to make a surprising mistake:
Booking flights too early.
Surprised? I was too when I started reading the statistics! Anyone who's bought last-minute plane tickets knows how costly the lack of lead time can be. Booking a flight too late can cause the price to double, triple, even quadruple what early bookers paid.
But when it comes to airline ticket pricing, the cost of booking too early can sometimes be as high as booking too late.
There's a sweet spot travelers should hit when shopping for their plane tickets. The sweet spot is the time frame during which airlines are motivated to sell seats more quickly, giving you as the buyer the upper hand. For domestic flights, that sweet spot is one to three months prior to departure.
CheapAir annually crunches the numbers on this to give buyers an even more specific answer to the question of how far in advance they should book domestic flights. Based on their data from 2014, CheapAir found that 47 days before your trip is the time to buy. They go on to explain more about this and something called the "prime booking window":
"The general pattern is that from the time a flight opens for sale, fares will drop slowly but steadily until reaching a low point somewhere between 27 days and 114 days out. That three-month window, which is essentially between one and four months in advance, is what we call the 'prime booking window'. Much more often than not, the best fare for a domestic trip will be offered at some point during that window."
If you miss that prime booking window, however, you could end up paying quite a bit more for your flight. In that case, buying too early is better than buying too late. This is even truer when dealing with popular destinations and times of year as well as with international flights. For the right time to buy on international flights, read this graph by News.Mic.
Flexibility is the Budget Traveler's Best Friend
Besides making sure you don't buy your plane tickets too early or too late, being flexible with travel dates is the next best way a traveler can save money. While most people prefer to plan a trip and then buy their tickets, if you can search for tickets and then plan your trip, you could save hundreds of dollars on that trip.
The same goes for airlines and where you book. Shop around for the best deals from each airline and never buy that ticket without looking for the same ticket on other websites first. Different sites can show far different prices – and even the airlines' own websites may include deals that can't be found elsewhere.
And remember to know your air passenger rights, which can save you a lot of money in the long run. If your flight to or from the EU was delayed for more than 3 hours or cancelled you might be eligible for flight delay compensation eu.
Just like the sweet spot, when it comes to traveling on a budget, flexibility is your best friend.
Flight delays happen, but that doesn't mean you have to accept them. You may be entitled to as much as $680 in compensation if your flight was delayed, canceled or overbooked within the last three years.
Image Credit: Kitty Terwolbeck
Join the AirHelp Community
Pick up tips, tricks and good vibes from fellow travelers.
---