Meet the Traveler Who Earned €400 for a 12 Hour Flight Delay
By The AirHelper | Last updated on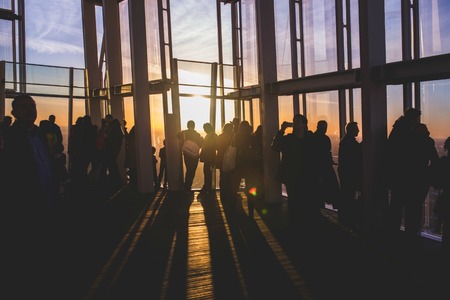 12 hours.
12 hours at the airport….waiting for your flight…not knowing when or if it will ever come.
12 hours before finally getting on your flight – only to find out later that your luggage didn't come with you. Instead, it was placed on another plane and not to be seen for days.
Can you imagine?
If you're a frequent traveler, you probably can. In fact, you may have already dealt with the same thing or worse. But did you know that you have a right to compensation when the airlines put you through this special kind of torture?
Business traveler Anders didn't know about his air passenger rights when he was put through a 12 hour delay and lost luggage, but luckily AirHelp reached out to him. Two months later, he had an extra €400 sitting in his bank account!
How One AirHelp Traveler Received €400 for a Delayed Flight
When 39 year old designer Anders left for a work trip in 2012, he had no idea he was about to endure a 12 hour delay and subsequent lost luggage. As a frequent traveler for work and fun, he was used to this kind of frustrating experience. But he had no idea he could actually do something about it.
That's when AirHelp stepped in.
AirHelp reached out to Anders and told him he could get money back from his flight – even though it was almost three years ago. At first, he wasn't sure what to think. His initial thoughts were "must be a scam" and "too good to be true" until he did some research. Then he found AirHelp on YouTube and CNN and thought, "this must be the real deal."
Anders decided he wanted to let someone else stand up and speak for his rights, so he gave AirHelp a try. Just two short months later AirHelp won his claim and Anders received €400! It was that simple.
Still a Lover of Travel
Whether it's escaping into the forest for some solitude or taking off to a new country to explore, Anders still loves travel more than ever. In his words, "travel allows me to see new things, meet new people, and charge myself up with new experiences."
Now that Anders is aware of his air passenger rights, he gets to enjoy his love of travel stress-free! He knows exactly what to do in case of a disrupted flight and it's made him even more diligent about his rights in other situations. Not just a fighter for air passenger rights, Anders is ready to hold any company he deals with accountable for their mistakes. Now that's a success story we love to hear!
Image Credit: Luis Llerena
Join the AirHelp Community
Pick up tips, tricks and good vibes from fellow travelers.