Does running a quick search of your emails and discovering money that you had no idea was there sound too good to be true? It doesn't if you know about your air passenger rights!
85% of travelers aren't aware that they even have rights*, so it can be hard to know where to start. That's where AirHelp comes in. As the world's largest air passenger rights specialist, we're here to help you claim the compensation you're owed.
There's a European regulation, titled EC 261, that entitles you to financial compensation when you experience a flight cancellation or delay. So that time spent stuck at the airport could mean you're owed up to $700 in compensation. And you can claim for past flight disruptions from the last 3 years.
But what if you're not aware which of your flights qualify? We've prepared some easy-to-follow tips on how best to scan your inbox and make sure that you aren't missing out on compensation.
Which flights should I look for?
Think back. Have you had a flight that was:
Canceled less than 14 days before departure
Delayed for 3 hours or more
And was it on a route departing from the EU? Or flying to the EU with an EU airline? Those are the flights most likely to earn you compensation.
Now you need to find the flight details – and if you booked online you'll have a record called a booking confirmation somewhere in your inbox.
To get started, open your preferred email account and click on the search box. Then simply type in words that are likely to be on an email about that flight. It's a good idea to start with the destination airport, departure airport and/or airline.
Or, try these disruption terms
Can't think of any flights that might qualify? Well if you were on a disrupted flight you were likely notified about it via email.
Try searching for any of the following phrases in your inbox to uncover potentially eligible flights:
| | | |
| --- | --- | --- |
| Booking reference | Delayed departure | Departure delay |
| Flight has been delayed | Flight status | Status delayed |
| Delayed overnight | New departure time | Revised departure time |
| Changes to your booking | Flight time has been rescheduled | New flight schedule |
| Canceled flight | Flight is canceled | Flight has been canceled |
| Flight cancellation | Rebooked to an alternative flight | |
Once your search results come up you're one step closer to potential compensation.
How do I turn this email into $700?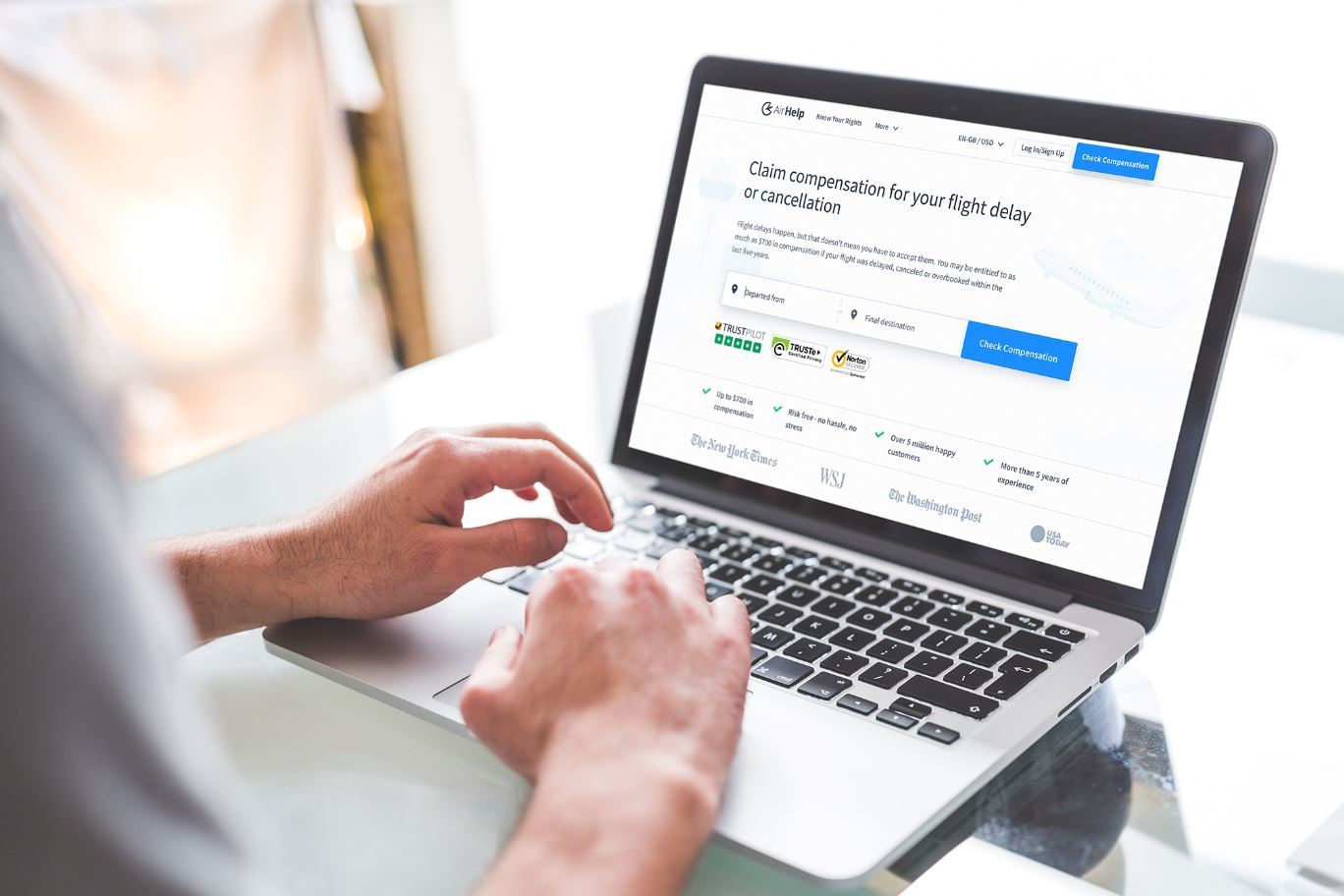 When you find a flight that was disrupted, the email will hold another important piece of information: your booking reference number.
Enter this number, along with your flight and personal details, into AirHelp's eligibility check. We'll tell you if your disruption is eligible for compensation in just a few minutes.
We can also help you file your claim against the airline, we've helped over 13 million air passengers, so we're experts at negotiating with the airlines.
If you booked more than one flight under the same reference number you can check for all affected travelers at the same time. Every individual passenger with a confirmed reservation is eligible to receive the full amount of compensation of up to $700 each.
Unable to find any emails but believe you had an interruption to your flight plans within the last 3 years? It's also worth taking a look through any text notifications you may have received from the airline about a canceled or delayed flight. Once you've found an alert, you can head back to your email, search for the exact flight details, and then check on AirHelp to see if it's eligible.
Don't miss out on the opportunity to turn your time spent waiting for your flight into money! AirHelp makes it easy to file your claim.
Flight delays happen, but that doesn't mean you have to accept them. You may be entitled to a much as $700 in compensation if your flight was delayed, canceled, or overbooked within the last three years.
*All data is provided by SurveyMonkey. 2,279 respondents participated in the survey, which took place in 2018. The results were weighed and are representative of air travelers from the United States (age 18+).