Here's How to (Finally!) Decide on the Best Flight Booking Website
By The AirHelper | Last updated on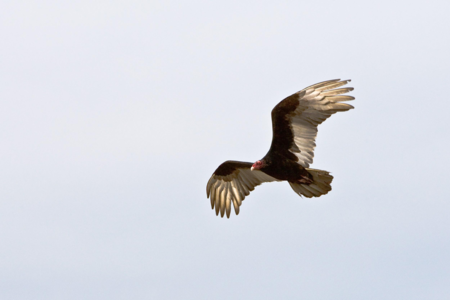 Quick, how many websites do you open up when you start to search for flights? One, two, five? Ten?
With the number of travel booking websites there are now, it's easy to develop an almost obsessive habit of checking every single website before finally booking a ticket. The question is, do you have to go through all of that every time you look for flights? Is it possible to choose one travel booking website and get the best flight for you?
Let's find out!
Top Travel Booking Websites
First things first. You can't pick the best travel website until you know what the most popular websites are. The world of travel booking has changed a lot over the past few years and new websites are popping up fast. As wonderful as that may be, it makes the choice even harder – how are you supposed to be able to differentiate one from the next?
To start, let's review the different types of travel booking sites there are and some of the most popular within each:
Online Travel Agencies
I don't need to tell you that traditional travel agencies are becoming a thing of the past. Ever since online travel booking became a thing, fewer people than ever would consider paying someone else to help them in person. There will be a time (if it's not already here) when our kids will ask what a "travel agent" even is…
But as wonderful as the convenience of online travel agencies may be, there are so many of them! Here's a few you need to know about:
These websites have been around for many years now and have proven to be very useful for travelers. They aggregate flight data from hundreds of airlines to show you the cheapest route possible and they even help you with hotels and rental cars. There are a few things to watch out for though:
Getting stuck at the first price you see
Some travel booking websites will track your cookies to make sure they don't show you any prices lower than what you've already seen. You can protect yourself by searching in an incognito window and/or clearing your cookies as you search.
Being redirected to another website
Some travel booking websites will send you to another website to handle the actual flight booking. Before you "swipe" your card, make sure you the website is reliable and read their fine print.
Challenging cancellation policies
Again with the fine print, but it's so important when you're booking a flight (especially if you're not booking directly with the airline). Some travel booking websites can make it difficult to change or cancel your flights, some don't disclose all the taxes and fees, and some may even have a customer service staff that's less than willing to help. Don't take any chances on this – read the fine print and make sure you're okay with their policies before you book.
Price Comparison Websites
Price comparison websites operate similarly to online travel agencies, except that they don't allow you to book directly through them. Some send you straight to the airline to book and some send you to third party websites.
These price comparison websites are common for travelers who want to make sure they're seeing the best price in comparison to what they may be seeing on all-in-one travel booking websites. Here are three of the most popular price comparison websites:
If you're going to try a price comparison website, the main thing to watch out for is the website they're taking you to if you choose to book through them. Make sure it's reliable and safe before you "swipe" your card.
Working with humans and technology
If you're somewhere in between a love for technology and a desire for hands on travel booking help, then you could try a website that works with both. One popular website is Flightfox.
With Flightfox, you have to pay a fee before you see results. However, an agent will search hundreds of websites to find you the best deal possible on your flight – saving you time and money.
One thing to keep in mind with something like this is that the prices don't last forever. Even though that's true of all travel booking websites, it may be tempting to see if the agent can find even lower prices. But this could result in higher costs. In this case, if you snooze, you probably will lose.
How to Choose the One that's Best for You
At the end of the day, there's no one best travel booking website. That doesn't mean there isn't one best travel booking website for you though! It all comes down to your priorities. Are you on the lookout for the best deal? The most comfort? The most reliability? Sometimes these three things won't come as a package deal, which means you'll have to find a happy medium unless you can prioritize one over the rest.
To help you do that, here are a few things to think about:
Online Travel Agencies are useful if you want to have everything in one place (price comparison, search, booking).
Price Comparison Websites are useful if you want ease of search, faster results, and to sometimes even search by flight comfort-level instead of just price.
Working with humans and technology is useful if you would rather pay a small fee to have someone else do all the work for you.
And don't forget – anytime you're not booking directly with an airline, you could encounter difficulty if there are changes or issues with your trip. Get familiar with all the website's policies before you book and you should have nothing to worry about!
Image Credit: Michael Baird
Join the AirHelp Community
Pick up tips, tricks and good vibes from fellow travelers.