2019 is sure to bring in new travel adventures and we hope that you've had a great year as 2018 draws to a close. We're sure that many of you already have your New Year's resolutions picked out so that you can start the year right!
However, New Year's resolutions are not always so easy to keep, especially if you are a frequent traveler. Tempting local cuisines and long nights of partying in a foreign land can easily add up — not the best thing if your resolution this year is to get fit or to save money.
Fortunately, with a little bit of planning, it's relatively easy to reconcile your love for travel with the need to stick to your New Year's resolutions. We have compiled a list of great destinations to match some of the most common resolutions — so you won't have to worry about sabotaging your 2019 plans.
1. Save Money
To spend less and save more will always top the list of the most common New Year's resolutions. Though some people believe that simply foregoing your vacation and staying home is the best way to save money, you don't have to give up traveling to avoid blowing your budget.
Saving money is just a matter of watching your expenses and picking out cheaper alternatives to more expensive options.
Havana, Cuba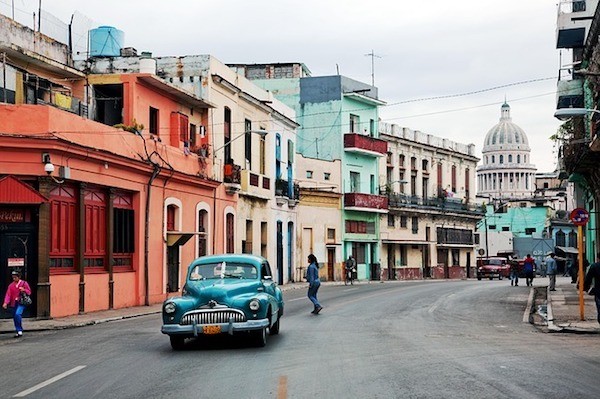 Globetrotter Jen Fry of Jen Fry Travels suggests Havana, Cuba as one of her top budget travel destinations. Despite recent changes in travel policies, US citizens can still visit Cuba alone or in a travel group. While current US travel restrictions do not allow pure tourism, it is possible to travel under the "Support for the Cuban People" category during your visit. You can still enjoy all of the local delights that Cuba has to offer and save money by staying in a low-cost Casa particular (local bed and breakfast or vacation rental), eating at family restaurants, and visiting local farmers. Just be sure to keep your itinerary and document your trip just in case the American government decides to check your travel documents.
Famed for its exquisite rum, fine cigars, and the birthplace of the Mojito cocktail, Havana is a gorgeous sub-tropical paradise with fair weather, rhythmical Afro-Cuban jazz, and cheap eats. Jen has this to say:
Flights to Havana are very reasonable and when you get there, food and transportation are very cheap. Those are the two big ones that can end up costing people a lot of money. When I was in Havana I would get pastries for a total of $2-$3 that would last me until lunch time. I had amazing meals that cost me $7.50-$8. The round trip bus to the beach from the center of Havana was $5. I enjoyed my time there knowing that I wasn't going to go back home broke because I want to eat 3 meals a day.
Explore the oceanside boulevard of Malecón, one of the top waterfronts of Centro Havana, and taste the cool sea breeze while admiring its many colorful buildings. The architecture is a charming mix of neoclassical elements and early 1900s art nouveau. You can have a taste of fresh coconut milk and churros, and dance in rhythm to the city's many streetside buskers.
Jordan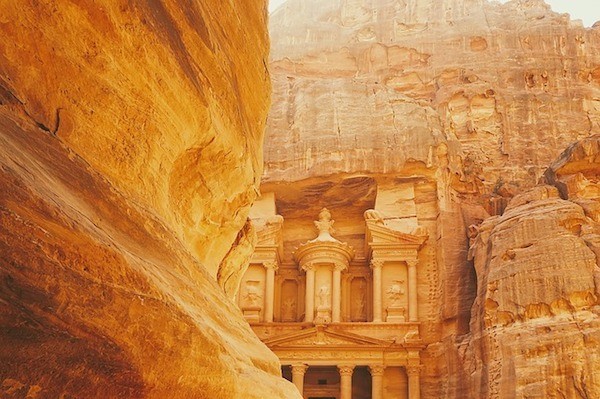 Franziska Falkenberg of touristjordan.com points out that Jordan is an excellent choice for travelers on a budget, offering a fair mix of travel and adventure. She says:
The Jordanian Dinar is similar to the American dollar, making it easy to budget without needing to take conversions into consideration, and the USD is widely accepted in Jordan. […] There are many seaside resorts in Aqaba overlooking the Red Sea that include luxury experiences without the high price tag. Guests can enjoy lavish spa treatments, decadent breakfast buffets and relaxing days in the sun without worrying about the costs. […] Jordan is famously one of the most hospitable countries, with warm and kind people that are eager to make the experience extra special.
Petra is Jordan's most famous historical site, an ancient stone city first settled in 9,000 BC. Lovers of archaeology will find Al-Khazneh, "The Treasury", especially stunning — believed to be the final resting place of Aretas IV, this temple is carved directly into the side of a sandstone wall and is one of the great wonders of the ancient world.
Visitors can also sleep under the desert stars and experience the complex flavors of Jordan's cardamom-spiced coffee.
2. Exercise More
A lot of people wish to lose a few pounds and make sure that they are at peak fitness by the time the summer of 2019 rolls around. Fortunately, there are other ways to get the exercise that don't involve sweating it out in the gym — go travel!
Lisbon, Portugal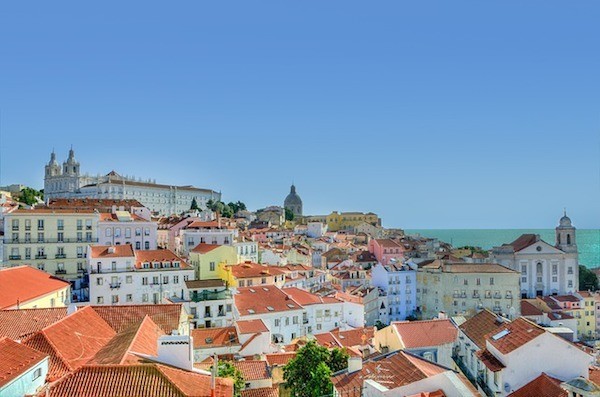 Lisbon is one of the more unexpected places to get a good workout while simultaneously enjoying the local sights. This hilly coastal city is the capital of Portugal and well known for its pastel-colored buildings, cobbled streets, and intricate tile work. Strong coffee, delicious pastries, and vast beaches have made it a favorite destination of travelers from all over the world. But, prepare to spend a lot of time climbing stairs — and we mean a lot!
Portugal travel expert, James from Portugalist, shares his experience:
Lisbon is built on seven of the steepest hills that you'll ever come across, and each of these hills feels like a hardcore gym workout. They'll leave you out of breath on the way up and your thighs and calves tender the next day. If that wasn't enough, most of the apartments don't have lifts inside them, so you could have as many as five or six flights of stairs to contend with as well. You'll pant and sweat a lot, yes, but you'll finish up this trip feeling fitter and stronger and ready to continue your resolution when you get back home.
Iceland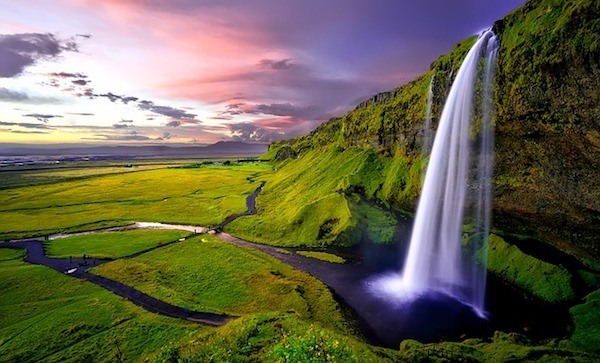 For those of you who prefer exercising in the great outdoors, why not give Iceland a try? Despite its icy name, Iceland in the summer is quite pleasant, with balmy temperatures reaching up to 77°F (25°C).
If you love outdoor activities, you are spoilt for choice in Iceland. Magnificent glacial fjords, thundering waterfalls, rolling hills, and lush grasslands give you a range of activities to choose from and are accompanied by some of the world's most stunning views. You can also enjoy fresh, healthy whole foods that won't wreck your diet.
Travel guide and owner of Carpe Mundo, Mero Geesey, has this to say:
[…] [The diet in Iceland] is very healthy. Delicious, fresh seafood is very common, free-range lamb is also popular, every restaurant (including many gas stations) have homemade soups. This is a great destination for exercising as there are a lot of outdoor activities to partake in — hiking is especially popular, and there are opportunities for kayaking, glacier hiking, cross-country skiing, snorkeling, etc. Further adding to the health theme, soaking in natural geothermal hot springs makes for a great start/end to an activity-filled day.
3. Make New Friends
It seems that the older you get, the harder it is to expand your social circle. That's why many decide that their New Year's resolution should be to "make new friends" in 2019. Traveling is, of course, one of the best ways to meet new people and form strong friendships.
While it is possible to meet new people wherever you choose to go, it's easier in some places than it is in others.
Colombia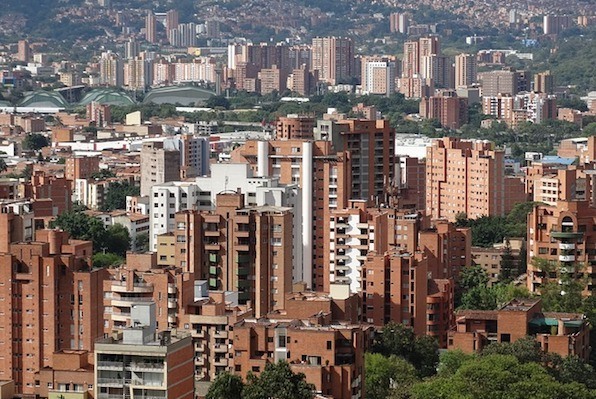 Colombia is warm, welcoming, and known for its amazing food and hospitality. If you ever come for a visit, you will find that locals often go out of their way to make you feel at ease.
Medellín is especially popular among visitors, with some of the city's best nightlife found in El Poblado. According to Jordan Bishop, editor of How I Travel:
The Poblado neighborhood of Medellín, Colombia is so friendly and festive that you can't possibly spend a night there and not make at least a new friend or two.
Colombia is also known for its wild Carnaval celebrations and famous yearly festivals such as the Feria de las Flores, one of the country's most stunning flower parades. It is an absolute must-see!
Taiwan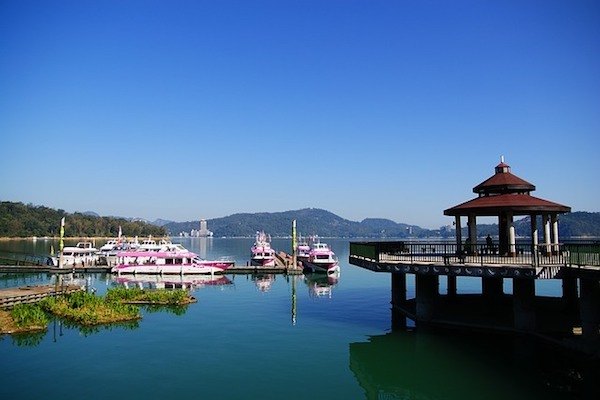 With its warm weather, gorgeous beaches, and amazing street food culture, Taiwan is undoubtedly one of the best places to meet friendly people and expand your social circle.
Travel blogger and history professor, Gilbert Que of Itchy Toes Adventures shares his experience:
[…]Wherever I go, there is almost always someone who is ready to stop and chat. My most special encounter […] was in the Sun Moon Lake area, at the heart of mountainous Taiwan. Apart from the lake itself, this place is also known for the indigenous Tsou people who live in the area. After buying souvenirs from a shop, the shop owner, a middle-aged Tsou lady, asked me to sit down and drink tea with her in her shop. She did not only give me a rich introduction to her culture, but she also told me how the cultures of the Taiwanese indigenous groups are closely related to the Philippines' ethnic cultures. I don't think I've had such a meaningful and engaging talk over tea with a stranger before.
Taiwan isn't just known for its friendly people, but its friendly cats too — the Houtong Cat Village found in the Ruifang district is home to over a hundred free-roaming felines and is one of the biggest tourist draws in the area. The nearby shops sell a plethora of cat-themed souvenirs, and the cats are more than willing to pose for a picture or two. You can make friends not only with the animals but with fellow cat-lovers too!
4. Focus on Well-being
So many people feel stressed and burnt-out from responsibilities and obligations, and just want to spend more time in 2019 to take care of their emotional health. So if your New Year's resolution is to focus on your well-being, try these destinations for a relaxing getaway.
Kho Pha-Ngan, Thailand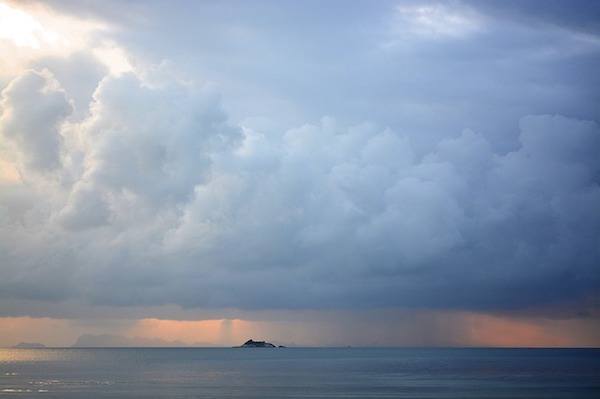 If you ask anyone what Kho Pha-Ngan in Thailand is best known for, they will probably tell you about its crazy Full Moon parties, held every month when the moon is full (with smaller, half-moon parties in between). But on the quieter days of the lunar calendar, the beautiful island is a hotspot for wellness and relaxation.
The island has long stretches of white sand beaches and is popular for its immersive yoga retreats.
Carly Mann at Fearless Female Travels gives us her insider tips:
Although the island of Koh Pha-Ngan in Thailand is famous for its wild Full Moon Parties, few travelers realize that a small town opposite side of the island is one of the best places in Southeast Asia to rest, relax and refresh at the start of a new year. Srithanu is a peaceful, beachfront town on Koh Pha-Ngan's far west coast that is packed with natural healing retreats, yoga studios and healthy cafes. You can book an affordable all-inclusive restorative retreat at one of the health-focused resorts in Srithanu (my favorite is the Orion Healing Center), or reserve a room in one of the town's hotels and piece together your own wellness vacation by dropping in to the yoga classes, meditation courses, smoothie bars and herbal steam rooms at the many resorts with an open-door policy. If you design your own retreat, don't miss the sunset Hatha Flow class at Ananda Yoga Retreat, followed by a healthy plant-based dinner at Karma Kafe.
Pérez Zeledón, Costa Rica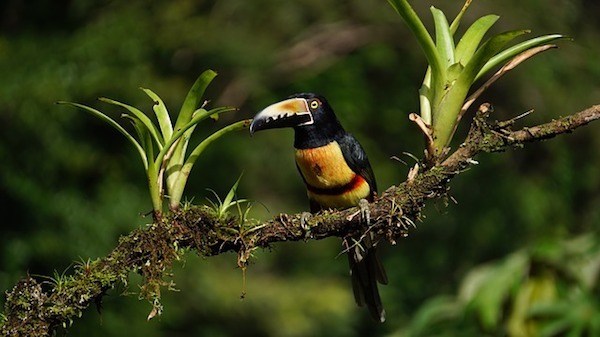 Pérez Zeledón in sunny Costa Rica is the perfect getaway from the stress of city life. This nature-lover's dream is home to the Chirripo National Park, where you can go hiking on its many trails, listen to the soothing sounds of trickling waterfalls, and catch a glimpse of the scores of tropical birds whose song bursts forth from the jungle depths.
PR whizz, Sydney Brusewitz, suggests a visit to Kinkara, a luxurious glamping retreat designed to nourish your mind and body.
[…] Situated on 800 acres in the foothills of the Talamanca mountains, KINKARA brings ancient, indigenous wisdom to modern life and serves as a playground for the soul, an oasis for the mind and a body realigned. The luxury retreat offers a variety of social spaces, farm-to-table cuisine, yoga, excursions and fully-furnished Lotus Belle canvas tents featuring locally-made furniture. Programming includes: sunrise and sunset yoga and meditation classes; cacao ceremonies, gong ceremonies, culinary and kombucha brewing classes; and a number of social spaces.
5. Pick Up a New Skill or Hobby
A new year is all about personal growth — and what better way to grow than to pick up a new skill or hobby? Whether it is a sport or a craft, finding yourself a new hobby is all about trying new things and seeing what works for you. Here are our top suggestions for the best destinations to pick up a new hobby.
Acapulco, Mexico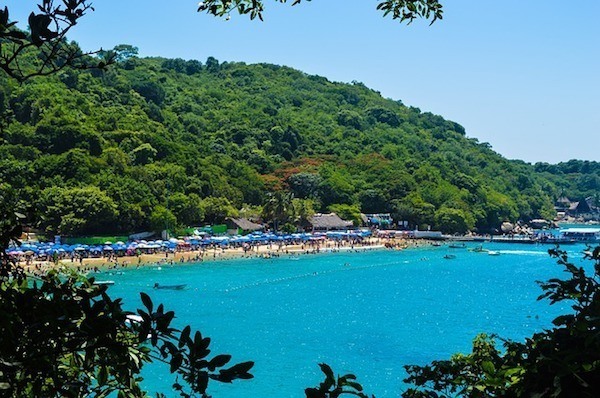 Though Acapulco is known for its beaches, cliff diving, and stunning lagoons, Acapulco is also a great place to learn how to cook authentic local recipes. Ernesto Rodriguez Escalona, Secretary of Tourism of the State of Guerrero, suggests that visitors try "Come Acapulco: Ruta Gastronomica", a three-and-a-half hour culinary tour featuring the best of Mexican cuisine. He says:
[You will] start the day at the Central Market where you'll buy fresh ingredients alongside the chefs, move on to a tortilla factory and finally head to the restaurant. Here the chefs will teach you, step-by-step, the preparation of traditional Mexican dishes and you'll get to enjoy what you cook at the end of the class.
Florida, USA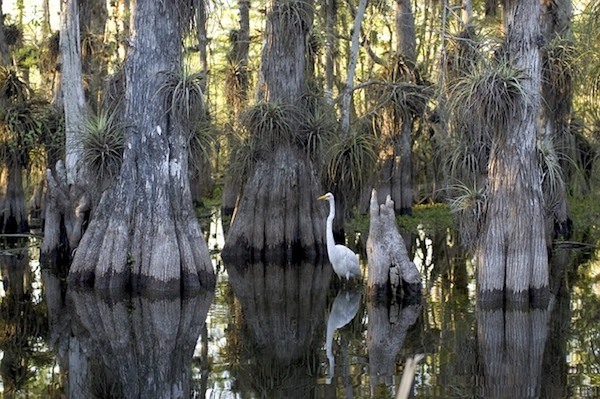 Florida is a popular vacation spot for a reason. Here, you can tour the expansive Everglades, which is one of the most famous wetlands in the world. It is home to a rich biodiversity of animals, including birds, insects, and its famous crocodiles and alligators — the only place in the world where the two species coexist. It's, therefore, a great place to pick up a hobby such as bird watching, herpetology (the study of reptiles), and insect collecting.
Of course, those who want something a little more crafty can also study how to paint or even learn the intricacies of tasting beer. PR strategist Veronica Figueroa suggests Wekiva Island in Longwood, Florida, an outdoor recreation venue filled to the brim with many educational activities.
[The Wine & Paint Nights at Wekiva Island are] led by Florida-based artists [with a] relaxed set-up that includes two glasses of wine and your art supplies, leaving the guesswork out of selecting the perfect paintbrush.

While Wekiva Island won't help you become a Certified Beer Cicerone (and that's fine, because we would probably get sick of you and stop inviting you to happy hour), it'll help you learn a bit more about some of your favorite beers. The educational tastings feature a representative of the month's featured beer, and include a sample flight, a full pour, a gourmet meal by Without A Paddle, and brewery swag.
6. Reduce Time Spent in Front of a Screen
Due to the popularity of social media and the constant online connectivity of mobile devices, "Reduce time spent in front of a screen" is becoming an increasingly popular New Year's resolution.
Whether you want to spend less time watching Netflix, scrolling through Facebook, or just want to take a break from the constant ping of incoming text messages, these places are the perfect destinations for you to unplug.
Goa, India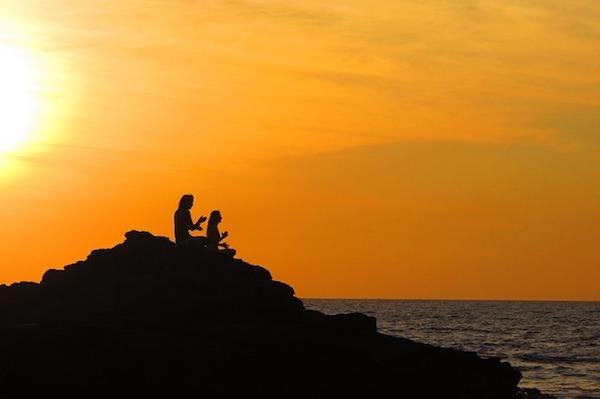 India is the birthplace of yoga, and not only is it a great place to connect with your spirituality, but it is an amazing place to unplug and spend a little less time in front of the screen. And, it is incredibly affordable too! Travel blogger Paula Simpson of Saucy and Spice suggests a visit to Goa:
With ashrams dotted around the country, the home of yoga offers a range of options from the beginner through to advanced practitioners. […] Head to Goa and find an ashram there, set amidst one of the most beautiful white, warm sandy beaches of India. It's paradise on a budget. For Rs.500 (US$7), you can have fresh seafood for dinner overlooking the rolling waves, your feet buried in the sand.
Jaisalmer, India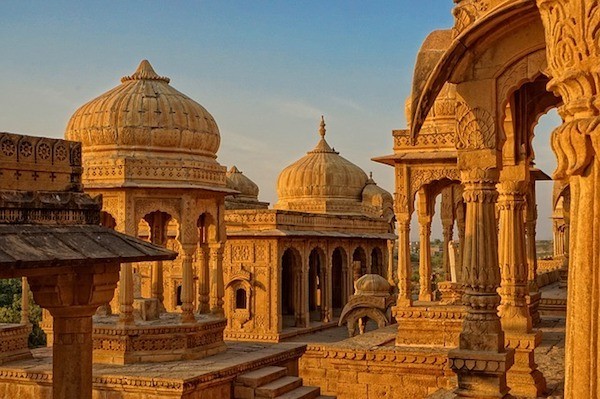 India is a big and beautiful country, so of course, it will show up twice on this list! Goa isn't the only place where you can disconnect from your digital life and surround yourself with nature.
Jaisalmer is an especially unique location, with its medieval Indian architecture carved straight out of yellow sandstone, giving it the name "The Golden City". Visit its gorgeous Jain temples, stand in awe of the Maharaja's Palace, and admire the Thar desert with its undulating sand dunes.
Chainika Dhaila of The Grand Indian Route has this to say:
The sand dunes in Jaisalmer! It is a travel experience for god's sake! Ditch those mobile phones, PCs or even those idiot boxes, for that matter [sic]. Get out in nature and breathe in the fresh air to refresh your mind. The sand dunes in Jaisalmer might just be the escape that you need from the tentacles of technology. Let the breeze sway and the sand dance to the rhythm of it while you camp out in the open under a crystal-clear starry night. Also, do not forget to carry your camera for every moment will be worth capturing. Be it the camels, or the dancing lady decked up with traditional white bangles, your experience in Jaisalmer will be etched into your minds forever.
Happy 2019!
This 2019, sticking to your New Year's resolutions does not mean having to give up travel. Go out and explore the world and enjoy every second of it! We wish you a happy new year!
Flight delays happen, but that doesn't mean you have to accept them. You may be entitled to a much as $700 in compensation. If your flight was delayed, canceled, or overbooked within the last three years.