Being late to a meeting is never a good look, which is why flight delays, cancellations, and overbookings are real nightmare scenarios for business travelers.
If you've ever been one of those unlucky passengers traveling for work who got stuck waiting for takeoff, you could be owed up to $700 (€600) in business trip compensation.
Even though you were traveling on behalf of your company, the money owed for the inconvenience belongs to you. To get the answers to your questions if your flight doesn't go as planned during your business trip, keep reading or jump ahead to these answers:
Let's start with the law that protects business travelers when they fly.
When traveling for work leads you to Europe, you're protected by a European law called EC 261. If you would like a deep dive into the regulation, you can find out more here, but to keep things easy, here's a summary of the most important facts:
Delayed Flights
You're on your way to an important meeting but you've just been notified that your flight is delayed. We all know that a delayed flight can cost business travelers a lot more than just time. That's why you could be owed up to $700 in compensation when your flight delay exceeds 3 hours.
Canceled Flights
A last-minute flight cancellation can throw out months of preparation on an upcoming work trip. Under EC 261, if the airline notifies you of the cancellation less than 14 days before departure, and they can't offer you a comparable alternative flight, you could be eligible for up to $700 in compensation.
Denied Boarding
You're ready to get your business trip off the ground, but the airline has made some business decisions of their own and oversold your flight. If you're denied boarding because of overbooking don't settle for a flight voucher. The airline could have to pay you up to $700 for keeping you grounded.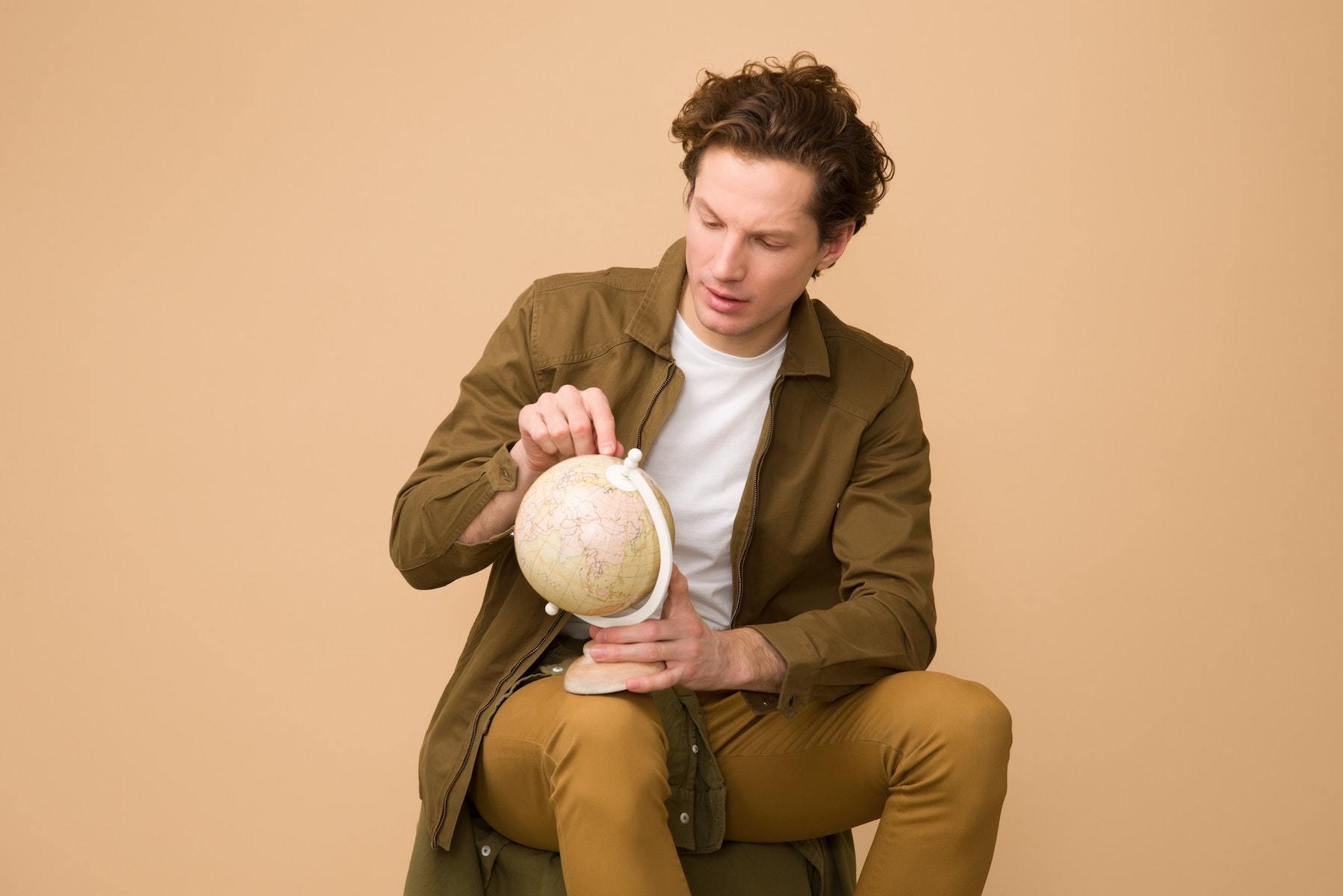 Does this include all business trips to Europe?
No matter where you call home, if you're departing from Europe or traveling to Europe on a European airline, you are protected by EC 261. Here are the specific flights that qualify for compensation:
Flights within the EU on any airline

Flights that depart from the EU on any airline

Flights to the EU with an EU airline
It also applies to Iceland, Norway, Switzerland, and the so-called "outermost regions". That's places like French Guiana and Martinique, Mayotte, Guadeloupe, La Réunion, Saint-Martin, Madeira and the Azores, as well as the Canary Islands.
How much are travelers owed in business trip compensation?
Under EC 261, each passenger could be owed up to $700 in compensation. The amount depends on how far you're flying, and how late you are arriving at your final destination.
Here's a brief breakdown of how much you could get: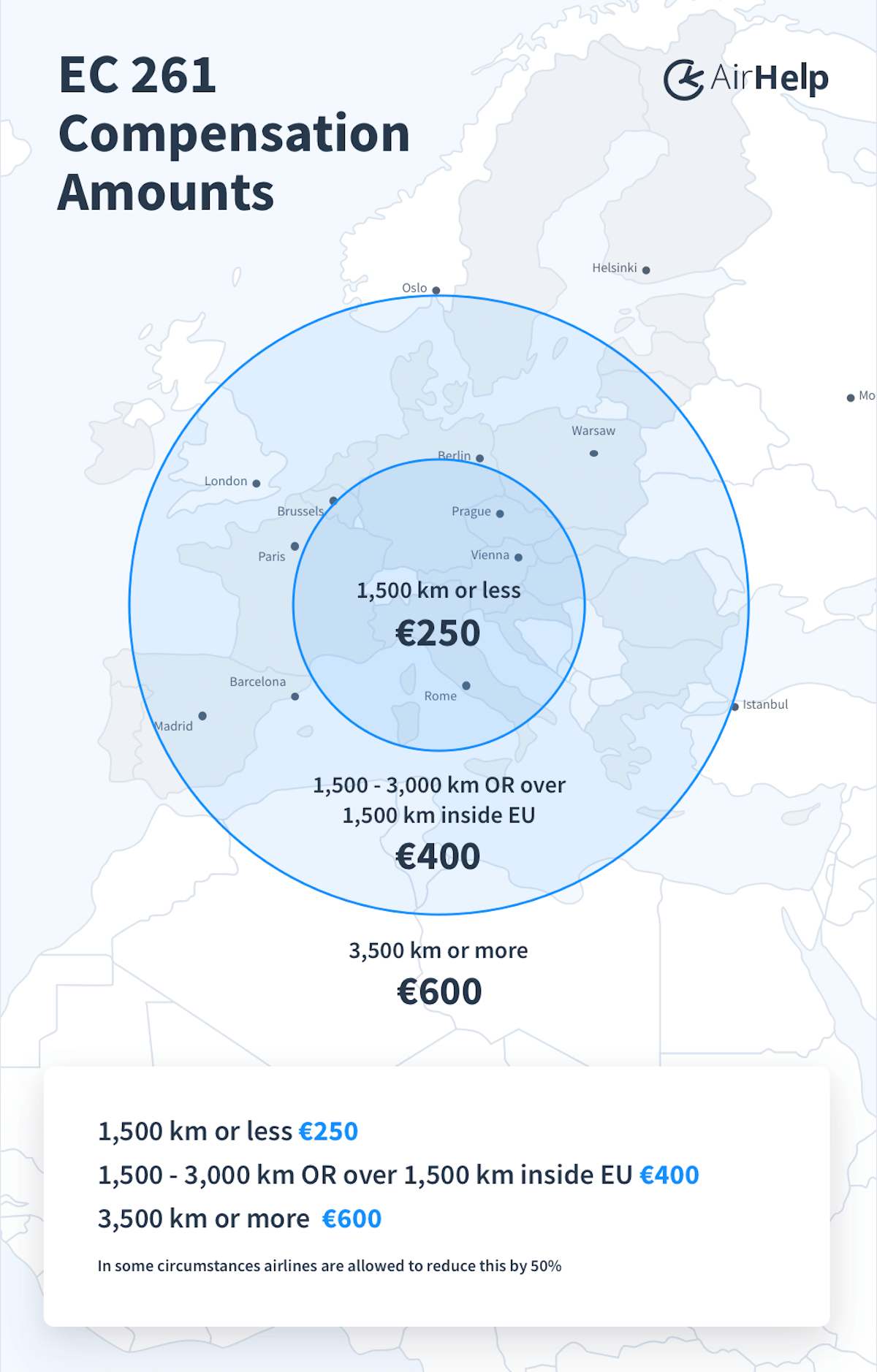 The compensation amounts are listed as euro as EC 261 is a European legislation, the actual amount you will receive depends on the current exchange rates. For specific compensation amounts visit our air passenger rights page.
Compensation is different from a refund.

Business travelers are entitled to business trip compensation, as they are the ones who suffer the inconvenience of flight issues. But in some cases, your employer is also entitled to a refund. Claiming compensation does not affect your company's claim.
Imagine your flight got canceled while you're at the airport, forcing your company to pay for a new flight. You would be eligible for up to $700 in compensation, but your company could make a separate claim to recoup the cost of the replacement flight.
How do I apply for compensation?
Hold on to your boarding pass, booking confirmation, and any documentation the airline gives you about why you couldn't take off on time.
You can claim directly with the airline, but the process can be stressful and time-consuming. A way to get around this and make things easier for yourself is by having flight compensation experts like us handle your claim.
Did you also know that you can claim for delayed, canceled, or overbooked flights from up to 3 years ago? AirHelp is here to help you check if your flight is eligible – it's quick, easy, and totally risk-free! Get started with your claim now.