Best Free Airport Wi-Fi: The Fastest Connections on your Flight Connections
By Jaqueline Junginger・Last updated on May 23, 2019
Arrived too early at the airport? Missed connection? Or just bored during a long layover? Well, at least the airport has free Wi-Fi!
Airports can be boring and exhausting, especially if you have time to burn. While some airports do offer amazing amenities, not everyone has the budget to spend on spas and cinemas while they wait. Thankfully, free airport Wi-Fi is quickly becoming more commonplace. If your flight is delayed or cancelled you can use Wi-Fi to apply for airline compensation.
In the past decade, airport Wi-Fi has changed from an optional amenity into a necessity. Many travelers use it to chat with loved ones, do some last-minute travel bookings, check itineraries, or simply to keep themselves entertained during long waits between flight connections.
Airport Wi-Fi is especially important for business travelers, who need fast, reliable Wi-Fi to connect with colleagues and to finish up reports or presentations. The time spent on travel is no longer considered lost productivity — these days, many professionals keep working on-the-go, even between flights.
That is the reason why most of the world's airports now come with free Wi-Fi access — it is no longer an exclusive, paid service limited to airport lounges. Unfortunately, not all Wi-Fi connections are equal. Airport Wi-Fi varies in speed and not all of them are unlimited — some only offer only a few minutes worth of free connectivity before switching you over to a paid service.
So which airports rank best in the world in terms of Wi-Fi connectivity?
Here's a quick overview: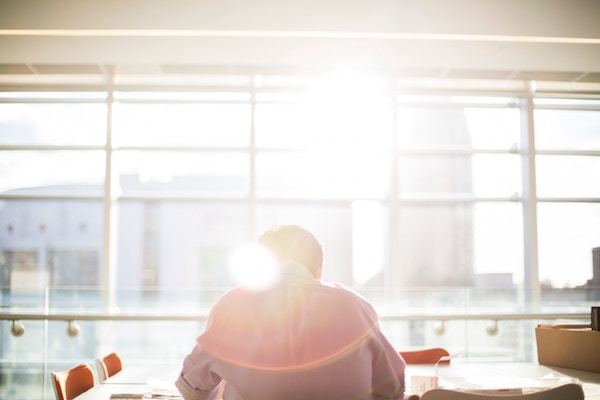 1. Seattle-Tacoma International Airport, Washington, USA
Download: 103.00 Mbps, Upload: 155.93 Mbps
Meet the current world leader in free airport Wi-Fi: Sea-Tac Airport in Washington, USA. It's overtaken several airports that have consistently topped the charts before, including Denver International Airport.
The airport's connectivity speeds improved by 135.9% between 2017 and 2018, with free Wi-Fi available at all terminals and throughout the airport.
In fact, US airports with free Wi-Fi have really been improving their systems in the past year, especially after lagging behind their Asian counterparts in the past. Now, most of the airports on our list are American airports.
2. Denver International Airport, Colorado, USA
Download: 78.68 Mbps, Upload: 98.75 Mbps (5Ghz)
Denver International Airport free Wi-Fi has consistently topped the charts for the fastest airport internet connection in the past two years, though it was recently dethroned by Sea-Tac in 2018. Travelers have multiple options available — their 5Ghz Wi-Fi channel is one of the fastest in the world, but older devices who are unable to connect to it can still surf using their 2.4Ghz channel. Though speeds are slower, it is still a nice option to have if your device is a bit outdated.
3. Calgary International Airport, Calgary, Canada
Download: 67.23 Mbps, Upload: 87.99 Mbps
Canadian airports, like their US counterparts, have been constantly improving their Wi-Fi services. Calgary International Airport has the fastest Wi-Fi speed of any airport in Canada, clocking in at 67.23 Mbps. The airport also features several spas, restaurants, and the SpacePort — an on-site space museum complete with moon rocks, flight simulators, and space shuttle replicas.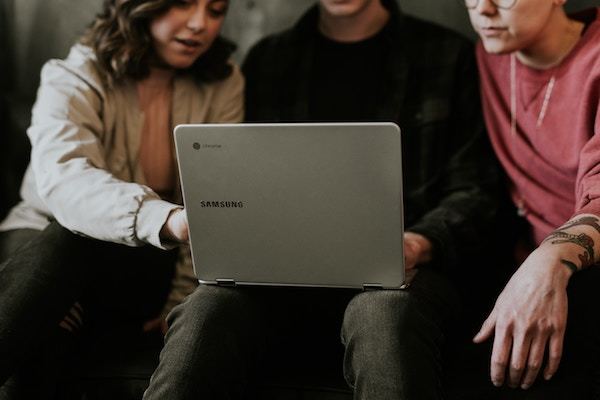 4. Hartsfield Jackson Atlanta International Airport, Georgia, USA
Download: 59.62 Mbps, Upload: 69.34 Mbps
Touted as the busiest airport in the world, Hartsfield-Jackson Atlanta International Airport services up to 104 million travelers every year. Though the volume of people and the noise can make it difficult to get some work done, the Atlanta Airport Wi-Fi still ranks highly in terms of internet speed. Just keep your devices charged, as it can be difficult to find an electrical outlet that isn't occupied.
5. San Francisco International Airport, California, USA
Download: 54.78 Mbps, Upload: 61.34 Mbps
San Francisco Airport has some of the largest improvements in Wi-Fi speed in 2018, improving by 718% since 2017. Unlimited, free airport Wi-Fi and a great set of amenities make the SFO Airport a comfortable place to pass the time during layovers. The airport features an aquarium, an aviation museum, and a library, just in case online entertainment isn't quite enough for you.
6. Philadelphia International Airport, Pennsylvania, USA
Download: 51.38 Mbps, Upload: 54.50 Mbps
Philadelphia Airport's free Wi-Fi is fast and reliable, with a decent number of lounges in case you need some extra peace and quiet while you work. It also breaks away from the usual airport fare by hosting several local restaurants specializing in dishes like fresh crab and fries, as well as locally roasted coffee.
7. Vancouver International Airport, Canada
Download: 50.11 Mbps, Upload: 56.06 Mbps
Vancouver Airport is the second busiest airport in Canada, second to Toronto Pearson International Airport. But when it comes to free airport Wi-Fi, Vancouver Airport completely trumps its Toronto counterpart. While Vancouver Airport's Wi-Fi averages at download speeds of 50.11 Mbps, Toronto Airport can only manage a measly 7.14 Mbps, — one of the slowest internet speeds among North American airports.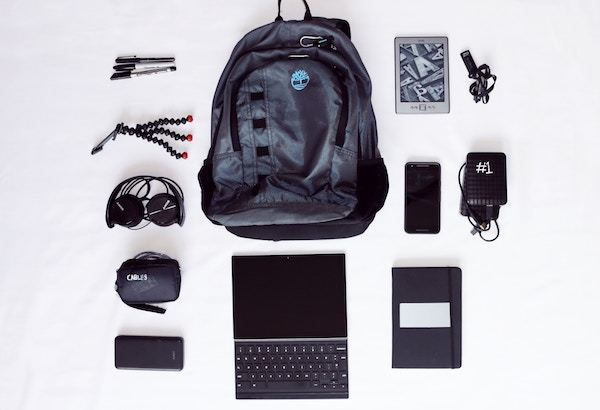 8. Dubai International Airport, UAE
Download: 39.50 Mbps, Upload: 46.27 Mbps
Dubai International Airport has the fastest free airport Wi-Fi in Asia. It is also the busiest airport in terms of international traffic, servicing 88 million passengers every year. Dubai Airport also features attractive indoor gardens, as well as showers, gyms, and sleep cubes for rent — perfect for keeping you rested and productive during a long layover.
9. Mohammed V International Airport, Casablanca, Morocco
Download: 33.46 Mbps, Upload: 0.95 Mbps
Though Mohammed V International Airport in Morocco has the fastest Wi-Fi speed among the African airports, it also has a bafflingly slow upload speed of just 0.95 Mbps. While a download speed of 33.46 is decent enough for watching videos online, be prepared to wait a while if you need to upload any large files.
10. Congonhas-São Paulo Airport, Brazil
Download: 30.19 Mbps, Upload: 36.25 Mbps
Congonhas-São Paulo Airport in Brazil has the fastest internet speeds in South America. This is impressive, as the average Wi-Fi speeds in Brazil clock in at only 13.79 Mbps. This means that local travelers passing through this airport can enjoy faster connections speeds while waiting for their flight, in comparison to what they usually have at home.
11. LaGuardia Airport, New York, USA
Download: 28.49 Mbps, Upload: 16.03 Mbps
LaGuardia Airport is located in Queens, New York. Though the airport itself isn't very exciting, it does have decent Wi-Fi speeds in all terminals. This is great if you want to book a New York city tour online in case you are in for a long layover. You can access several sights from LaGuardia easily, including Statue of Liberty cruises and the 9/11 Memorial.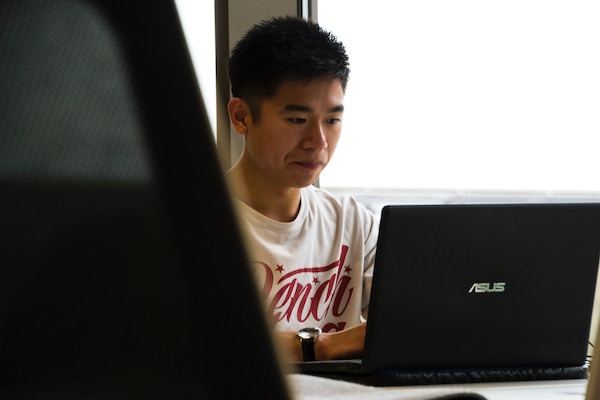 12. Sheremetyevo International Airport, Moscow, Russia
Download: 28.18 Mbps, Upload: 34.39 Mbps
Sheremetyevo Airport in Russia still has the fastest Wi-Fi in Europe and is a comfortable airport for business travelers hoping to get some work done. According to Forbes, it is ranked third in the best airports for doing remote work thanks to its large number of lounges and reliable internet speed (Narita Airport in Japan and Suvarnabhumi Airport in Thailand ranking 1st and 2nd, respectively). The big downside to it, however, is that although the internet is free to access, you will need a Russian phone number to be able to sign in.
13. Seoul Incheon International Airport, South Korea
Download: 26.52 Mbps, Upload: 32.76 Mbps
Seoul Incheon Airport has fast, reliable Wi-Fi and a wide variety of other activities to keep you occupied while you wait. During long layovers, you can burn some of that time by shopping, dining, and visiting one of its indoor eco-gardens. Seoul Airport also has its own cinema and ice rink.
14. Chicago O'Hare International, Illinois, USA
Download: 24.20 Mbps, Upload: 14.48 Mbps
Chicago O'Hare International Airport recently began offering unlimited Wi-Fi at its airport, with ads rolling in every 45 minutes of surfing. O'Hare Airport also offers several spas, gyms, and art displays, the most famous one being "The Sky's the Limit" a multi-colored light tunnel connecting Concourses B and C.
Stay Connected
Free airport Wi-Fi is a must, as mobile connectivity is indispensable in today's fast-paced life. The next time you want to stay connected and get some work done on-the-go, remember to keep these airports in mind. There's no buffering needed here — you are free to watch as much Netflix as you like while stuck waiting for your connecting flight.
Flight delays happen, but that doesn't mean you have to accept them. You may be entitled to a much as $700 in compensation. If your flight was delayed, canceled, or overbooked within the last three years.
Feature image by Niek Verlaan
Join the AirHelp Community
Pick up tips, tricks and good vibes from fellow travelers.
---