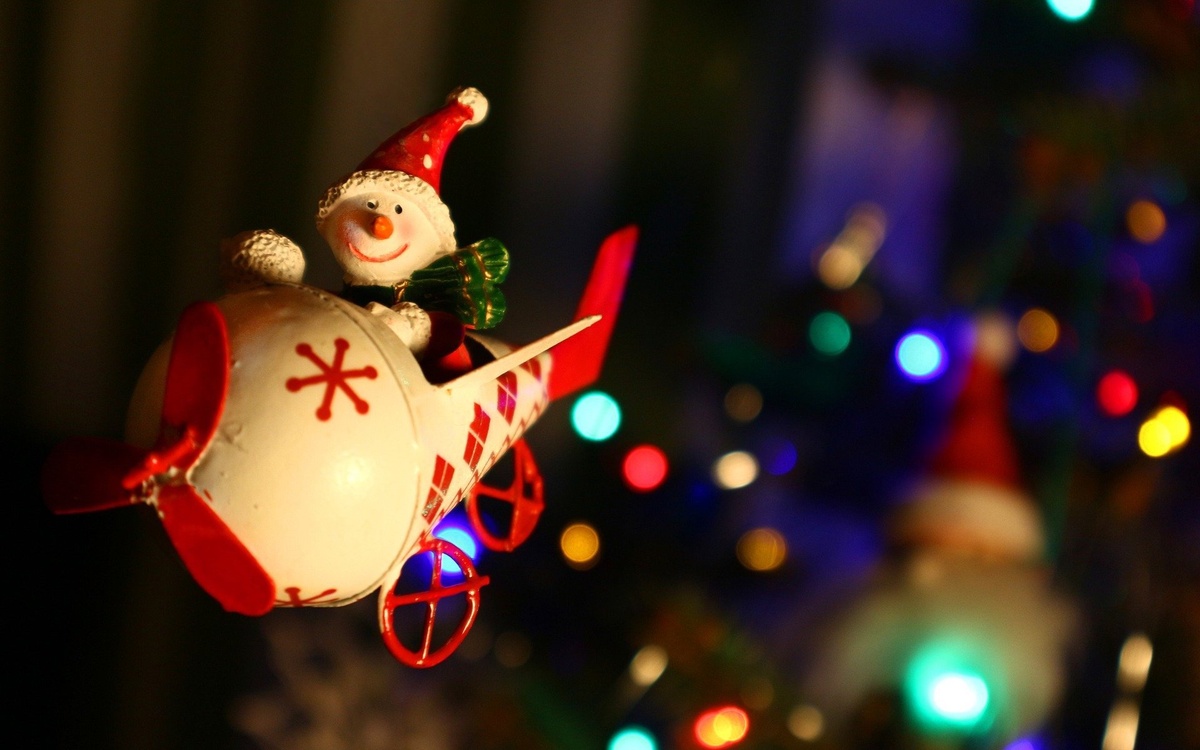 7 tips to avoid the Christmas travel rush at the airport
By Jaqueline Junginger・Last updated on December 16, 2021
For many, 2021 is the year where they can finally celebrate with their families again after much of the world went into lockdown last year in 2020. While there is still a lot of necessary caution due to rising case numbers of Covid, with some countries closing borders altogether, for the most part, travel is possible.
In fact, experts are already estimating that the number of passengers preparing for Christmas travel will triple compared to last year, with numbers approaching pre-pandemic levels in 2019. Holiday travel this year may therefore be doubly stressful, as you will have to prepare not only for the Christmas travel rush at the airport, but also have to navigate changing Covid-19 travel restrictions.
If you are headed to the airport over the holidays, here are some tips on what to do avoid the Christmas travel rush:
1. Know all Covid-19 travel regulations
Since the pandemic is still ongoing, Christmas travel safety should be the first thing to consider. Covid-19 regulations change at the drop of a hat, so it is important that you familiarize yourself with all Covid-19 travel regulations. This may include mask requirements, proof of vaccination, tests, and even quarantine. Many countries will require you to submit a passenger locator form, which informs the travel authorities of where you are coming from, where you are staying, and if you've been in contact with anyone who has had Covid-19. Always be sure to give yourself enough time to complete everything required.
Vanessa Shields of Travelling Ness shares her advice: "Regulations around Covid are continuously changing so check the airline rules when booking, a week out, and a few days prior to departure. The last thing you want to do is get to the airport and find out you didn't take the correct Covid test or within the necessary timeframe. And if you are flying internationally, it is even more important to verify the country requirements in addition to that of your airline."
An easy way to check if you can travel from one country to another is to use a website like airheart.com, which gives you all travel restrictions at a glance.
2. Send your gifts ahead of time
If you plan on bringing gifts, especially for Christmas travel abroad, you may be tempted to fill your suitcase with loads of presents. Unfortunately, with all the rushing through the airport and the multiple security checkpoints you will have to pass through, it may be better to send your gifts ahead of time instead.
Here's what Charles of McCool Travel has to say: "The first thing I thought of for Christmas flights is to pack light — bring a carry-on only, if possible. Ship presents ahead or order them to be delivered to the destination. Being as quick as possible on the ground will help you get out of the airport as soon as possible and avoid potential checked bag delays."
If you absolutely have to carry the presents in your luggage, try to avoid wrapping them to avoid hold ups at security. This is what Adam Ng, founder of TrustedMalaysia has to say: "One thing to consider when traveling during the holidays is, if you are bringing Christmas gifts with you, do not wrap them until you reach your destination. The TSA will have to screen all of your items, including your gifts. If one gift sets the alarm off, the TSA will have to unwrap it. So, to save time and keep things moving smoothly, do not wrap any gifts beforehand."
3. Book early and choose direct flights
Kelli Lovett of The Vanabond Tales says: "My number one travel tip for the holidays is to travel on Christmas Day. Airports and flights are much less crowded and airfares can be cheaper if booked in advance." She's right, as flights will almost always be cheaper if you book them ahead of time. This way, save not only on airfare, but can make sure that you have good seats on the plane too.
You may also want to consider booking direct flights so that you can just sit back and relax once you are on the plane. Tracy Schatz of Elite Travel Journeys advises: "I always recommend booking direct flights. Yes, flights with layovers may be slightly cheaper, but they always come with a better chance of delays and cancellations. Early morning flights are also the best option, because you have the opportunity to catch another flight and arrive at your destination that same day if your flight does get canceled.
4. Avoid the busiest Christmas travel days
Since many travelers have to plan their flights around their days off, many will try to fly right before Christmas and then again a few days after when it is time to head home. However, if you can avoid the busiest Christmas travel days, try to do so, as it can really take the stress out of traveling. Gwen Corrie at Corr Travel shares her experience: "Avoid all flights on weekends and within 3 days of Christmas (to and from), especially if you're traveling to or from inclement weather areas. Due to lack of vacation time, most people fly a day or two away from Christmas and fly on weekends."
Kyle Kroger of viatravelers.com also mentions that the time of your flight's departure can make a difference when it comes to how crowded the airport can be. He says: "Make a mental note of the rush hours and try to steer clear of them while booking a flight. For example, during weekdays, the roads are the busiest when it's time to go to or come back from schools and offices. The best bet is to book late night or early morning flights when the roads are much clearer and you can zoom to the airport without a shred of frustration."
5. Arrive at the airport earlier than usual
Most people will give themselves around 90 minutes at the airport to check into their flight, but with this year's Christmas travel rush and Covid restrictions, be sure to arrive at the airport way, way earlier than you usually would.
Tobias Rawcliffe, a business owner at Number 1 Plates and frequent traveler shares his thoughts: "The high volume of travelers in the airport isn't the only problem you will face when you fly during peak seasons like Christmas time. As there are ever-changing protocols due to the ongoing pandemic, it is becoming more important to be at the airport early - giving yourself at least 4 hours before the flight departure time. This will allow you more time to complete all formalities and checkpoints you need to pass through."
Though 4 hours seems like overkill, remember that long lines, additional security checks, and the possibility of people arguing with airport personnel over Covid regulations can all add up and make it difficult to board your flight.
6. Go digital
These days, there is an app for everything — including airlines and airports. To save yourself time, it helps to go digital. Here's what Dymphe Mensik of Dym Abroad has to say about it: "You could take a printed version of your boarding pass, but you can also use an electronic variant. Many airlines have apps that allow you to access your boarding pass on your phone. As you already use your phone a lot for other things, it makes showing your boarding pass much easier to do."
You could easily check into your flight online, have your Covid-19 vaccination pass on hand, and book any transportation to and from the airport through an app. Some airports, especially in the US, even allow you to do an online pre-check for your luggage so that going through security will go faster.
7. Be prepared for delays or cancellations
Of course, there is always the possibility of delays or cancellations, and historically, Christmas season has always led to flight delays and cancellations. Be sure to know your rights as an air passenger, and check if you are eligible for compensation if your flight does end up disrupted.
If you worry about flight cancellations or delays, it may also help to sign up for AirHelp Plus, which not only gives you support for disruptions, but can also help you with luggage issues and any unexpected expenses you may incur.
This Christmas travel season may not entirely be a normal one, yet even with all the stress at the airport, it's worth it to see your loved ones again.
Did you also know that you can claim for delayed, canceled, or overbooked flights from up to 3 years ago? AirHelp is here to help you check if your flight is eligible — it's quick, easy, and totally risk-free! Get started with your claim now.
Join the AirHelp Community
Pick up tips, tricks and good vibes from fellow travelers.
---
---