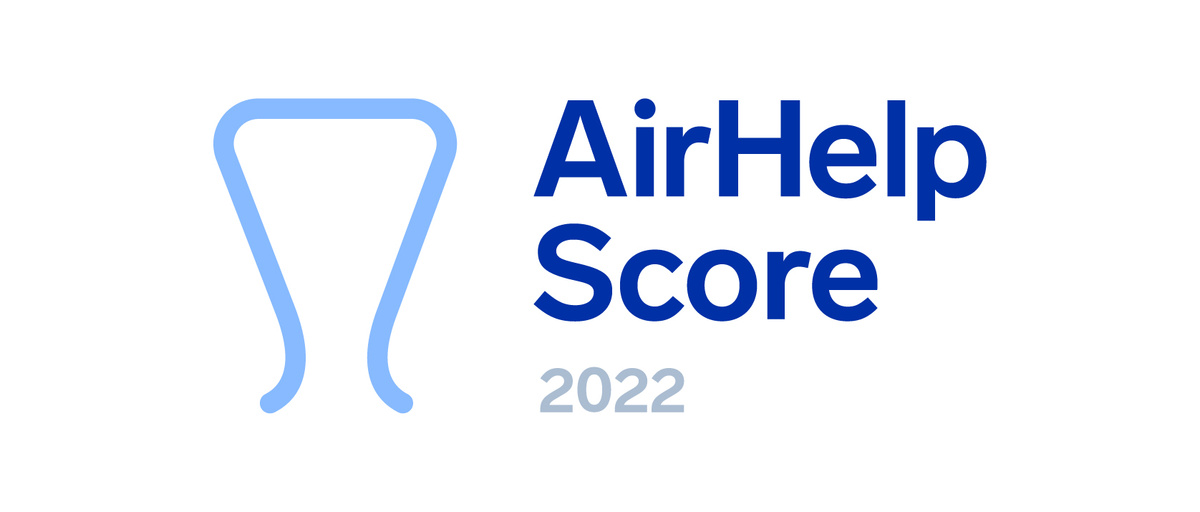 AirHelp Unveils World's Best Airlines And Airports Of 2022 In Annual AirHelp Score
Last updated on December 13, 2022
Global airlines are rated based on claims processing, on-time performance and customer opinion, and airports are assessed by on-time performance, customer opinion, and food and shop options 
December 13, 2022 (New York, NY) – AirHelp, the world's largest advocate for air passenger rights, is announcing the results of its annual AirHelp Score today. First launched in 2015, AirHelp Score is the most comprehensive data-based evaluation of airlines and airports and gives travelers insight into what to expect when flying.  
AirHelp found Tokyo Haneda International Airport, Recife/Guararapes-Gilberto Freyre International Airport and Tokyo Narita International Airport to be the best global airports for 2022. Qatar Airways, United Airlines, Qantas, Etihad Airways and LATAM Airlines were rated highest among carriers worldwide. To calculate the scores, AirHelp uses its own database of flight statistics, thousands of customer poll responses and its own experience in helping 1.3 million passengers around the world receive compensation following flight disruption. Access the full 2022 AirHelp Score list can be found here. 
The 2022 AirHelp Score results prove airlines that put customers first 
come out ahead  
Qatar Airways has successfully held its top position since 2018 due to consistency in claim handling, on-time performance, and customer satisfaction. Specifically, Qatar Airways scored 7.8 for claim handling, 7.6 for its on-time performance and 8.9 in customer satisfaction.  
"Our goal at AirHelp is not only to educate passengers about their rights and help them enforce them in the event of delays and cancellations. But rather, we want to ensure that passengers have an  all-round satisfying flight experience. AirHelp has one of the most reliable and accurate collections of flight data in the world. This allows us to provide holiday makers and business travelers with an in-depth look at how airlines and airports are performing. At the same time, the AirHelp Score is a useful tool for companies to assess their position and identify areas for improvement, as it is the passengers' experience that is the most important here." explains Tomasz Pawliszyn, CEO of AirHelp.
AirHelp Scores reveal the best airports for customers 
Among 151 analyzed airports, customers had the best experiences at Tokyo Haneda International Airport, Recife/Guararapes-Gilberto Freyre International Airport and Tokyo Narita International Airport. When looking at airports in the United States specifically, Houston George Bush Intercontinental Airport ranked first, followed by San Francisco International Airport, Charlotte Douglas International Airport, Seattle-Tacoma International Airport and Detroit Metropolitan Wayne County Airport in Detroit. 
How the airlines and airports are rated 
AirHelp developed AirHelp Score to share expert knowledge and industry expertise, allowing air passengers to better predict what their experiences will be at different airports, how the airlines will treat them under normal circumstances, and what to expect if their flights are disrupted. To determine the airline rankings, AirHelp rates airlines equally in three areas, including claims processing, on-time performance, and customer opinion. Airports' scores are determined by on-time performance, customer opinion and food and shop options.  
To view the AirHelp Score ratings in full, please visit AirHelp.com/AirHelpScore. 
About AirHelp 
Since 2013 AirHelp has grown into the world's largest air passenger rights advocate. We've helped countless through our fight for justice. We're continually investing in data and cutting-edge technology to power our easy-to-use website and make our customers' claims even smoother. We speak 17 languages, and our global staff of over 350 includes the world's largest team of lawyers specialized in air passenger rights. Combined with local knowledge from a network of partners across 30 countries, we are uniquely placed to help air passengers all around the world. 
Media Contact 
Brenna Goodsitt 
5W Public Relations 
Join the AirHelp Community
Pick up tips, tricks and good vibes from fellow travelers.
---
AirHelp has been featured in: