When planning a trip abroad, there's a lot to think about. Packing the right clothes, getting the best accommodation deal…sometimes ensuring your passport is up-to-date can be overlooked.
If your international trip is looming and you've just realized that your passport is soon to expire: exhale, AirHelp's got your back.
In this article, we share all you need to know to renew your passport in America and the UK.
1. Renew your passport in the U.S.
2. Renew your passport in the UK
According to the National Travel and Tourism Office, in 2017 the number of American citizens that traveled internationally increased by more than eight percent.
Thepointsguy.com elaborated further on the topic by stating,
"In 2016, a total of 66, 960, 943 U.S. citizens traveled outside the country, compared to the 61, 783, 913 who did the previous year."
How to Renew an Expired Passport in the U.S.
There are two ways to renew your passport. The option available to you depends on the criteria you are able to satisfy.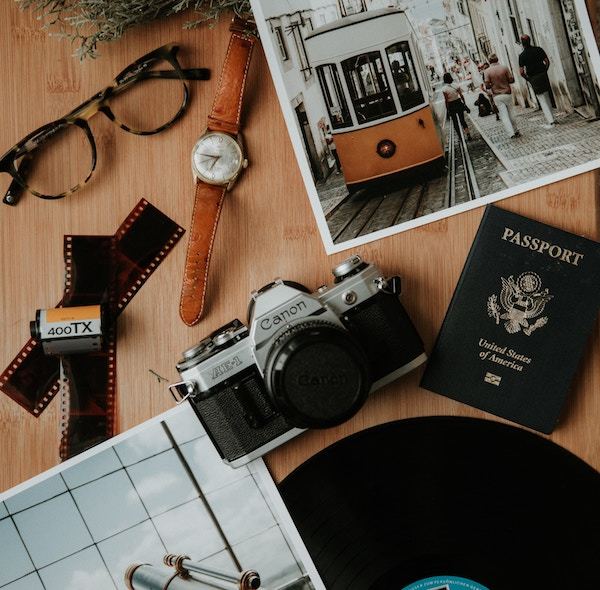 Option One
You can renew your U.S. passport by mail using form DS-82 if:
1. You are able to submit your most recent passport
2. Your passport is valid or expired within the last 15 years
3. You were issued your passport after turning 16
4. You live in the U.S.
5. Your passport is undamaged
6. Your passport is in your most current name. If it isn't you need to provide proof of a legal name change. This can be done with an original or certified copy of a marriage certificate divorce decree or court order.
Option Two
If you don't meet the requirements in option one, you are required to apply in person using form DS-11.
What Do I need to Renew My Passport?
• Form DS-82
• Current passport
• Passport photo
• Application fee ($110 for a passport book and $30 for a passport card)
• If your name has changed, you are required to submit a certified copy of your marriage certificate or a court order of your name change
• Large envelope for your passport renewal package (The U.S. Department of State prefers larger envelopes as opposed to letter-size envelopes)
• Money to pay them for delivery tracking services of your renewal package (This is advised as you will be sending your current passport)
How Long Does it Take to Renew a Passport?
In the U.S. passport renewal by mail can take between six to eight weeks.
We recommend you check travel.state.gov as peak periods influence processing times.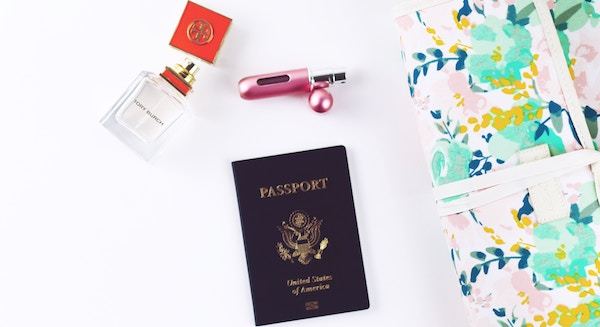 Ready, Set…But Can You Go?
Picture this, as your departure date approaches, you are casually flipping through your passport and find out that it expires before your trip. That is just as stressful as experiencing a flight delay when you have something important to do. Eu 261 claim can help a bit in that case, but in the case of an expired passport, you need to take action now.
First of all, calm your nerves, all is not lost. If you need to renew your passport in two weeks or less, you can speed up the process.
With regards to passport fees, you will need to add $60 to the renewal delivery. If you want an overnight delivery, an extra $15.45 is required to expedite the process.
To make an appointment, call the National Passport Information Center. You will need to show proof of your immediate travel, additional fees and the items we previously listed.

You must show proof of your international trip and the departure date must be less than two weeks away. If you also require a visa, the date should be less than four weeks.
If your trip is planned three weeks ahead or more, it's advised to send your application by mail.
Our infographic gives a simple, step-by-step guide for how to renew your passport in the U.S.:

How to Renew an Expired Passport in the U.K.
In the last 20 years, Britain's wanderlust has shown no sign of waning.
The Office for National Statistics (ONS) reported,
"There were 70.8 million visits overseas by U.K. residents in 2016, which was 8% more than in 2015".
If you wish to travel abroad, you must renew your expired passport before you book your flight.
In the U.K., adults (16 years old or older) can:
1. Renew their passport: If the passport has expired or will expire soon
2. Replace their passport: If the passport has been stolen, damaged or lost
For an international trip, travelers must check the entry regulations of the countries they intend to visit. This should be done before flights are booked to avoid disappointment.
Remember that when you renew your passport, the outstanding period on your old passport is added to your new one. The time limit for this is nine months.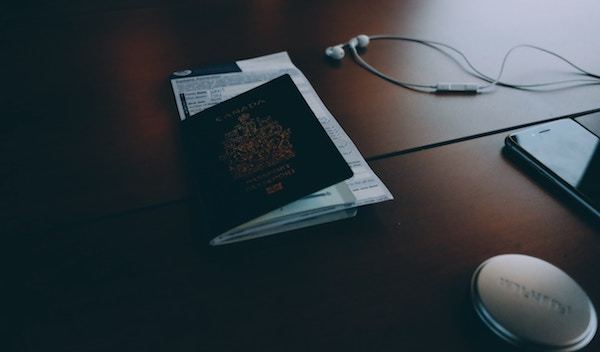 Passport Renewal
Online
You can renew your passport and pay for it online on the U.K. Government's website.
Paper Application Form
To get a paper application form, you can either:
• Go to a post office with a Check and Send service, or
• Call the Passport Adviceline
What Do I Need to Renew my Passport?
Photos
You need to submit two identical photos.
Remember that your application process can take longer if the passport photo rules are not followed strictly.
Countersignatories
You will need your application form and one of your photos signed by a countersignatory to prove your identity, if your facial features have changed significantly from the photo in your existing passport.
Money
If you apply online, you can pay the application fees by credit or debit card.
For post applications, a debit or credit card or a cheque can be issued.
How Much Does it Cost to Renew your Passport?
In the U.K., if you apply online, it costs £75.50 to renew or replace your passport.
If you submit a paper form, it costs £85.
How Long Does it Take to Renew a Passport?
Provided, you have complied with the application rules, it should take three weeks to get your new passport.
Processing applications can take longer between April and September, so apply early.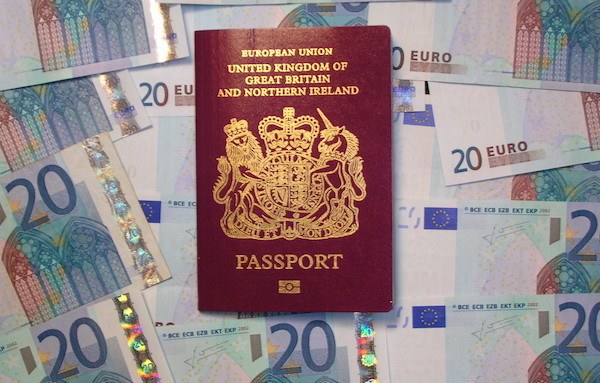 If You Need Your Passport Renewed Urgently…
Sometimes life happens and the road leading to our eagerly anticipated trip is less than smooth.
For instance, what are your options when your passport expires before your flight abroad?
If you are still in the U.K., you have 2 options:
1. "Fast Track" service
2. "Premium Track" service
"Fast Track" Service: One-week Turnaround
Use this option, if getting your passport within a week leaves you enough time to make your trip.
For this process, book an appointment with a Passport Customer Service Centre. Then get an application form from a post office (this is not available online).
You will need to bring your application form, two identical passport photos and supporting documents.
To get a breakdown of costs and other information about this process, check here.
"Premium Track" Service: One-day Turnaround
For this option, follow the same passport renewal steps mentioned above.
The distinguishing factors between the two expedite services boil down to cost and timing.
For the "Fast Track" service, it costs £103 to renew a standard adult 32-page passport An adult 48-page amounts to £111. Both are non-refundable.
In comparison, the fees when booking the "Premium Track" service is £128 for a standard adult 32-page passport. It costs £137 to renew an adult 48-page passport.
Timing-wise, with the "Premium Track" service you can get your passport four hours after your appointment.
Our infographic gives a simple, step-by-step guide for how to renew your passport in the U.K.: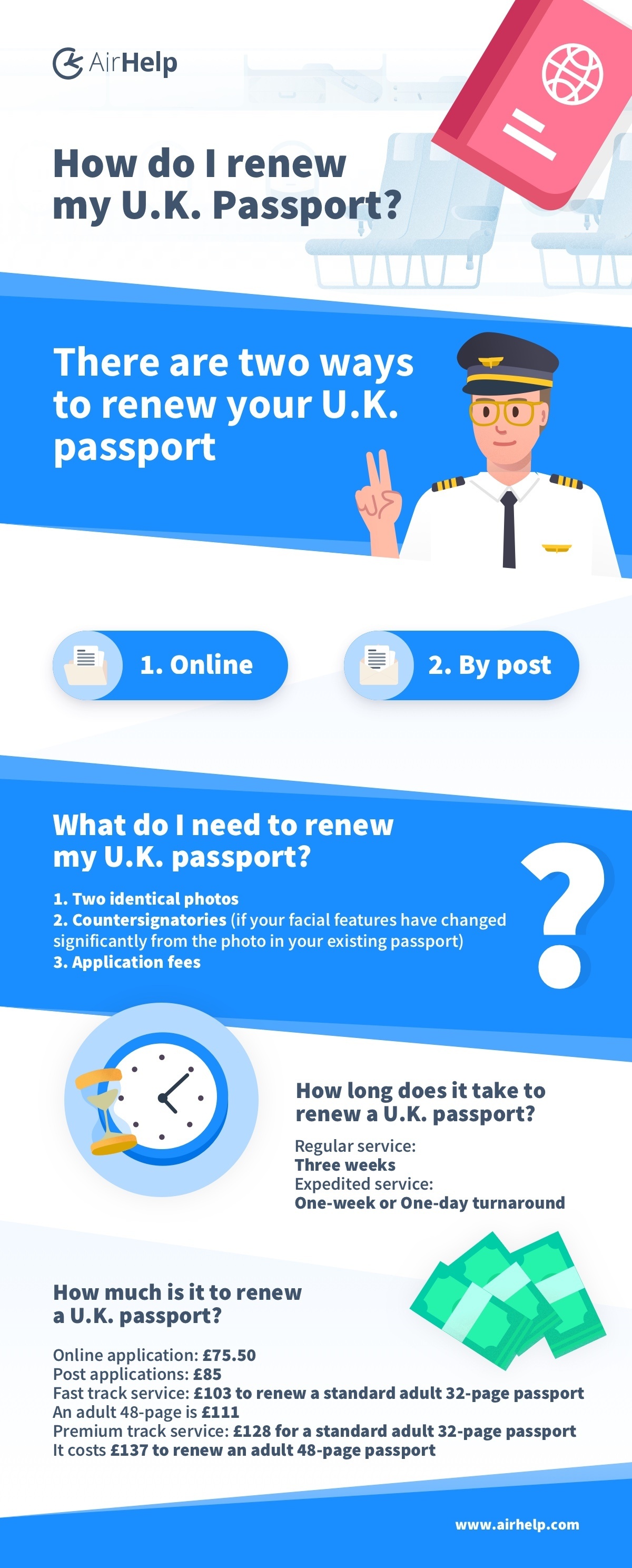 Whether you have left renewing your passport to the last minute or were more organized, there is a renewal passport option to suit your needs.
What if you lose your passport when you're abroad? Our step-by-step guide on this topic gives easy to follow instructions that will remedy the situation.
Safe travels!
Flight delays happen, but that doesn't mean you have to accept them. You may be entitled to as much as $700 in compensation if you experienced a delayed, canceled or overbooked flight within the last three years.