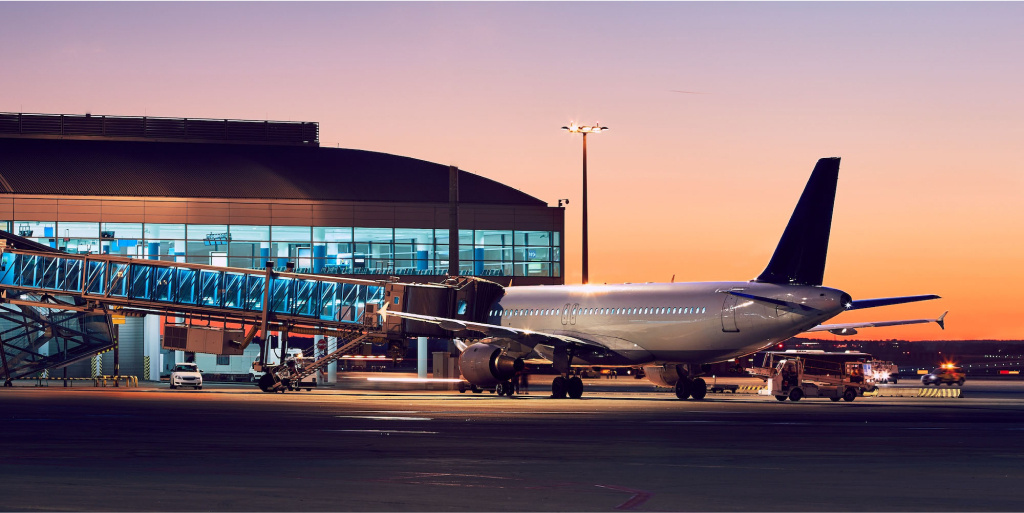 Disregard for air passenger rights: Lufthansa complicates compensation recovery and ignores claims
Last updated on November 28, 2021
Lufthansa makes the process for claiming compensation more difficult, requiring passengers to submit them in writing, but does not respond to the majority of claims.

According to the EU Passenger Rights Regulation EC 261, airlines are obliged to pay compensation if a flight is cancelled or delayed by more than 180 minutes and if the airline is at fault.
Berlin, 25. November 2021 - Lufthansa, Europe's second largest airline, came under criticism in the German media earlier this year for refusing to pay passengers their rightful compensation under EC 261, despite a court ruling.
Now, they've come under fire again, this time for complicating the compensation recovery process for passengers. Two Europe-wide passenger rights organisations, AirHelp (www.airhelp.com) and Flightright (www.flightright.com) are shedding light on these new problematic behaviours from the airline:, First, shortly after the start of the Covid-19 pandemic in March 2020, Lufthansa introduced a new requirement that makes it more difficult for passengers to enforce compensation claim — customers must now submit them in writing via post. Secondly, Lufthansa, once comparatively compliant in terms of air passenger rights, has left 72 percent of all claims unanswered since last year, as statistics from AirHelp and Flightright show. That means many travellers are still waiting for their compensation from the airline, despite the fact that they've recently announced they have repaid their government loan earlier than expected.
Lufthansa adds claim complications by not accepting digital forms
Since March 2020, Lufthansa passengers — many of whom seek support through organisations such as AirHelp and Flightright because they were previously unable to claim successfully on their own — can no longer submit their compensation claim digitally. The airline will now only accept hand-signed claims sent to them by post, inconveniencing passengers and taking a step backwards in modernising the claims process. "Lufthansa has been trying to use loopholes since the start of the pandemic. They insist that the original power of attorney and declaration of assignment documents be sent via the post office. In our view, this is not only unnecessary and untimely, but also anything but optimal during a pandemic," comments Alexander Weishaupt, an air passenger rights expert at Flightright.
This was not the first attempt to make claiming for compensation difficult. In 2019, airlines required customers to take a photo of themselves holding their ID document in order to prove their identity. Fortunately, these requirements were dropped. This new procedure of printing and signing the claim stands in strong contrast to the general move towards online technology.
Today, air travellers can do most things digitally, across a variety of platforms: they can search for flights, buy or cancel tickets, book vacation accommodation, and check in to their hotel or plane at the touch of a button. Electronic transactions are not only cost-saving, but also environmentally friendly. Purchasing tickets, checking in, and other services have also been available digitally at Lufthansa for years, which states it wants to become more sustainable.
"When it comes to its obligations and consumer rights, Lufthansa is hiding behind an outdated German law"
As a basis for insisting on hand-written documents, Lufthansa cites section 410 of the German Civil Code (BGB). This states that debtors may demand a deed of assignment from new creditors before services have to be provided. This document always requires a handwritten signature — even a qualified electronic signature is not sufficient. Christian Leininger, a legal expert at AirHelp, comments on the procedure: "When it comes to its obligations and consumer rights, Lufthansa is hiding behind an outdated German law. They are deliberately trying to make it more laborious to claim the compensation than to book the flight itself. Before the pandemic, the same claims could be submitted digitally without any problems ".
Tens of thousands of properly filed claims remain unanswered
Despite the administrative hurdles, AirHelp and Flightright, together with their clients and customers, make the extra effort to comply with the requirement, and submit complaints in paper form – printed out and signed by hand. However, Lufthansa rarely responds. Since 1st of March 2020, around three quarters (72 percent) of all legitimate claims have remained unanswered. This year, the number has risen higher to almost 90 percent. Several thousand passengers have been ignored by the airline or are still waiting for an answer. In 2021, only around 2.5 percent of claims were accepted by the airline. "For months now, only a fraction of our cases have been processed by Lufthansa when we send a request for payment," says Weishaupt.
Reasons for the high administrative costs and the disregard for air passenger rights are unclear
Why Lufthansa is leaving claims unanswered despite a clear legal obligation remains a mystery to the two air passenger rights organisations. "According to EC 261, Lufthansa is clearly obliged to pay compensation if the flight is delayed by over 3 hours or cancelled, and if they are responsible for the disruption. Therefore it is against the law to ignore these claims. Additionally, Lufthansa's management confirmed last week that the airline has managed to repay all financial aid from the German government earlier than expected. The neglect of air passenger rights is absolutely not in line with their public statements," says Leininger.
Flight problems: These are passengers' rights
Flight cancellations and delays can entitle passengers to compensation payments of up to €600 (£520/$700) per passenger. For eligible claims, the amount of the compensation payment is calculated from the length of the flight route. Whether a passenger is entitled to compensation can also depend on the actual length of the delay at the place of arrival, and the reason for the cancelled or delayed flight. Affected passengers can also claim compensation for previous delays and cancellations, up to three years after their flight date.
Exceptional circumstances such as storms or medical emergencies can result in the operating airline being exempted from the obligation to pay compensation. However, planned and spontaneous airline staff strikes are deemed eligible for compensation.
About AirHelp
AirHelp is the world's largest company specialising in air passenger rights, helping travelers claim compensation for delayed or cancelled flights and in cases of denied boarding. The company also takes action to support the growth and enforcement of air passenger rights around the world. AirHelp has helped more than 16 million people, is available worldwide, and offers support in 16 languages. You can find more information about AirHelp at: www.airhelp.com/
About Flightright
Flightright is the market-leading consumer portal for the enforcement of air passenger rights in Germany. We stand up for the rights of passengers in the event of a flight delay, cancellation or denied boarding and refer to the passenger rights regulation 261/2004 of the European Union. Flightright recently expanded its service to include ticket reimbursement and reimbursements for canceled package tours. In total, we have already enforced more than 350 million euros in compensation for our customers. In the digital economy, our offer is also referred to as "Legal Tech" or "Justice as a Service".
Flightright is part of the Flightright Group, which also includes the consumer portal freem, which specializes in traffic law, and Chevalier GmbH, which is a close cooperation partner of the technology-based Chevalier lawyers for labor law. You can find more information about Flightright at: www.flightright.com/
Join the AirHelp Community
Pick up tips, tricks and good vibes from fellow travelers.
---
---