The Legal Agreement Airlines Don't Want You to Know About
By The AirHelper | Last updated on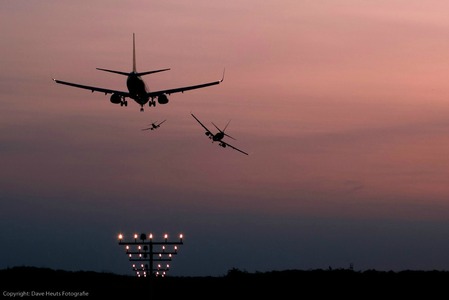 Help your friends by sharing AirHelp and get €10!
Have a friend who experienced a flight disruption in last 3 years? Help them get up to €600 in compensation and earn €10 in the process!
Did you know that every time you purchase airline tickets, you're entering into a contract with the airline? More specifically, one that requires them to offer a certain set of benefits in various circumstances?
I didn't, at least not before I worked for AirHelp.
I guess you could say it's common sense: any time you enter into a purchase, you're entering into a contract with the seller. But what's interesting, in this case is that the contract of carriage points out that air travelers have rights they might not even know about.
These rights include things like: compensation an airline may owe you in the case of flight disruption, lost or damaged baggage, overbookings, and more. All you have to do is know how to read the contract of carriage to see what could be owed to you.
How to Find An Airline's Contract of Carriage
If you want to know more about flight cancelled compensation eu and what contract the airline has, you can go to their website. It's usually pretty easy to find an airline's contract of carriage – though some airlines' websites are harder to navigate than others. One way to start is to go to your airline's website and type "contract of carriage" into the search bar. Another option is to navigate the website, as seen in the example below:
How to Find JetBlue's Contract of Carriage
First you'll want to go to the landing page:
Right from the start, you can see that there's no easy place to find the contract of carriage. You could simply search for it in the search bar or you could look for "legal" since the contract of carriage is a legally binding agreement. "Legal" is located in JetBlue's footer:
Once you click on "legal," it's easy to see where to find the contract of carriage:
And when you open the contract of carriage, you'll immediately be taken to a new page that shows you the contract in pdf format:
That's the easy part! But you could make it even easier for yourself by doing a Google search of the airline's name with the term, "contract of carriage". In other words, just go to google.com and type, "JetBlue Contract of Carriage."
The hard part is what comes next: understanding what you're looking for.
How to Navigate a Contract of Carriage
For starters, let's talk about what's most likely to be interesting to you in the contract of carriage. (Since it's a legal document, there are a lot of other details included, which may not apply to most passengers.) Based on what's most likely to go wrong before, during, or after a flight, here are a few terms you'll want to know how to search for:
baggage
delays
cancellations
overbookings
missed connections
Every airline's contract of carriage is formatted differently. While many include a table of contents (making them fairly easy to navigate), this isn't always the case. Let's go back to our JetBlue example.
How to Navigate JetBlue's Contract of Carriage
JetBlue's contract of carriage does not have a table of contents. Because of this, your only choices are to either scroll until you get to these terms or use a shortcut:
Control + F and then a keyword search (if you're using a PC)
Command + F and then a keyword search (if you're using a Mac)
In other words, if you hold the control or command key while also typing the letter "f" a search bar will appear at the top of your page that looks like this:
Now let's see what happens if I use that search bar to find information on baggage, delays, cancellations, overbookings, and missed connections.
Baggage
If you type "baggage" into that bar, you'll see quite a few results until you get to the relevant header, which, in this case, is: "Baggage — Limitation of Liability."
In this section, you'll learn how much you could be compensated if your baggage is lost or damaged, an amount that differs for international and domestic flights.
Delay
Follow the same procedure searching for "delay" and you'll find this:
Here you can see the extra compensation that JetBlue offers in the case of delayed flights. This is not the same compensation package you'll see with other airlines. (Caveat, if you're flight took off or landed in Europe, you could be entitled to much more than this.)
Cancellations
Follow the same procedure for "cancellations" and you'll see this:
As you can see, JetBlue offers a full refund for a cancelled flight unless you'd rather have re-accommodation on the next available flight. Either way, you'll also receive a $50 credit for future travel (an offering that is unique to JetBlue).
Overbookings
When I followed the same procedure for "overbookings" my results weren't what I was looking for, which would have been information on compensation for overbooked flights. This is what I saw instead:
My next step was to use the wording in the contract to figure out what to search for next: "denied boarding"
Searching for "denied boarding" gave me the information I was looking for, which is information pertaining to the compensation owed for any passenger who is denied boarding.
*Note
If navigating with the search bar feels too tedious (especially since so many results show up before the relevant result), you can simply scroll down the page to look for the topics most of interest to you. One thing I would not recommend doing is trying to read the whole contract of carriage — unless you have a particular affinity for reading legal jargon, that is.
Why It's Important to Understand How to Read a Contract of Carriage
Airlines' contracts of carriage aren't just for the frequent travelers or the savviest legal minds — they're for all of us. If you're purchasing plane tickets, you should know how to read an airline's contract of carriage. If you're planning on flying anywhere in the future, you should know how to navigate an airline's contract of carriage. These are your rights — and until airlines get better at transparently extending those rights to passengers, it's up to us to be aware of them.
Have any questions about contracts of carriage? Let us know in the comments below. AirHelp is here to help you protect your rights!
Image Credit: Dave Heuts
Join the AirHelp Community
Pick up tips, tricks and good vibes from fellow travelers.