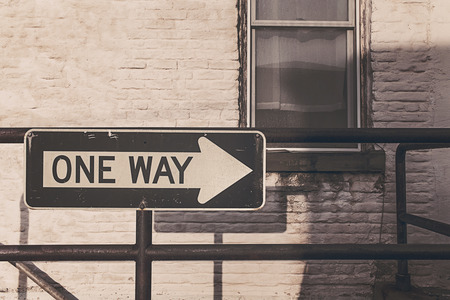 Best and Worst Airlines for Flight Change Fees: US Edition
By The AirHelper・Last updated on August 20, 2019
You know that moment when you're right about to click the purchase button for a flight and your finger hovers for just an extra second…
What if my plans have to change? Am I ready to take the plunge on this expensive, non-refundable ticket?
As much fun as it can be to book tickets for airline travel, there's always that fear at the back of your mind that something out of your control will force you to change your flights. And if that happens, the flight change fees + the difference in cost for a new flight can add up quickly. Not exactly a great way to kick off your trip…
When you travel there can be different kinds of changes to your plans. Some of them are the airlines fault -e.g. delayed flights, where you might be eligible for compensation for flight delays. Others can be things in your own planning. There's not a lot we can do about unforeseen circumstances, but there are ways to mitigate the consequences. In this case, that means choosing to fly with airlines that offer the most flexibility (read: lower fees). So which airlines should you choose for this flexibility?
We've rated top airlines in the US below. Note that these ratings are based on the change fees for economy flights not purchased with any special rewards programs. It's also worth noting that most of these airlines allow you to change flights within 24 hours of booking for no fee at all, so these fees will apply to changes made 24 hours after booking.
It's pretty easy to explain why Southwest is the best airline for change fees: there are no fees! Whether you're changing your flights months before or the same day, Southwest won't charge you a thing.
Frontier comes in second because they charge the lowest change fee overall at $75. This applies even to earlier or later flights on the same day. Extra points for simplicity!
Spirit Airlines doesn't have the lowest change fee, but what they do have is a low $25 fee for changing to an earlier flight the same day of your flight. For any other flight changes, you'll pay $120 if you change your flight online or $130 if you change it with the help of a Spirit Airlines agent.
If you're planning a trip in the longer term and something changes, Alaska Airlines will offer you the most flexibility: the flight change is free if you change your flight 60 days or more before your departure. As for their other flight changes, the fee is $125.
Like Alaska Airlines, JetBlue has more flexibility for long-term travel planners. If you change your flight 60 days or more prior to your departure, you'll pay a $75 change fee. After that, they have tiered fees:
$75 for fares less than $100
$100 for fares between $100-$149
$150 for fares of $150 or more
For same day flights (earlier or later), you'll pay only $50 if you change your flight before departure. After departure, the same fees apply as above.
Virgin America comes in sixth for their reasonably low fee for same day changes (for earlier or later flights that day): $25-$50, based on your region and market. Their general change fees are higher at $100-$150, based on your region and flight distance.
Hawaiian Airlines has three different tiers for change fees: flights to neighboring islands ($30), domestic flights ($200), and international flights ($50-$300). There's no fee at all if you're changing to a flight earlier on the same day to a neighboring island.
Delta comes in with a $200 change fee for domestic flights. International flight changes will cost you $200-$450. Setting the bar for higher change fees, Delta at least gives you a break with their relatively low $50 fee for same-day flight changes.
US Airways has an interesting twist to their change fees: you could pay less if you're changing an international flight than you would for a domestic flight. International change fees start at $150 – but they go all the way up to a whopping $750. Domestic change fees are an even $200.
For same day flights, US Airways has what they call "MoveUp." You have to be at the airport to change a flight on the same day and it has to be done within six hours of your departure. The "MoveUp" fee is $75 for flights within the US, Latin America, the Caribbean, and Canada. The "MoveUp" fee is $150 for flights to and from Europe, Israel, and South America.
American Airlines offers a $75 fee for same day ticket changes, but their fees for domestic flight changes are $200 up to $750 for international flight changes, similar to US Airways.
United Airlines loses points for lack of transparency: you'll pay $75 for same-day flight changes, but the fee change for your flights before that will vary based on their "applicable fare rules." It's not clear on the website what those rules are, but the fees can vary from free all the way up to $1,000.
Hopefully this will help if you find yourself hovering over that purchase button the next time you book flights. Stay tuned for future editions as we cover other countries and continents!
Join the AirHelp Community
Pick up tips, tricks and good vibes from fellow travelers.
---
AirHelp has been featured in: