Your Privacy Matters: We'll Help Get Compensation for Data Breach Incidents
By Jaqueline Junginger・Last updated on 3 December 2020
No one wants their private data stolen and leaked for anyone to see, which is why AirHelp has partnered with PGMBM to help air passengers get compensation for data breach incidents.
We care about upholding all air passenger rights — including the right to have your private data respected and stored securely. So we're excited to work with PGMBM and start offering GDPR compensation claims to hold airlines accountable and ensure that your data is kept safe when you travel.
Since so many flights these days are booked online, passengers are becoming aware of the airline's responsibility to protect their personal and financial data, especially following several high-profile cybersecurity incidents.
"Data breaches can have far-reaching consequences for passengers, especially if information such as their names, debit or credit card numbers, home addresses, and email addresses are left vulnerable to attack by third parties. This is very serious and exposes travelers to further crimes such as online bank account hacking and identity theft. Airlines should therefore compensate passengers on top of improving their security systems." says Christian Leiniger, Director of Corporate Development at AirHelp.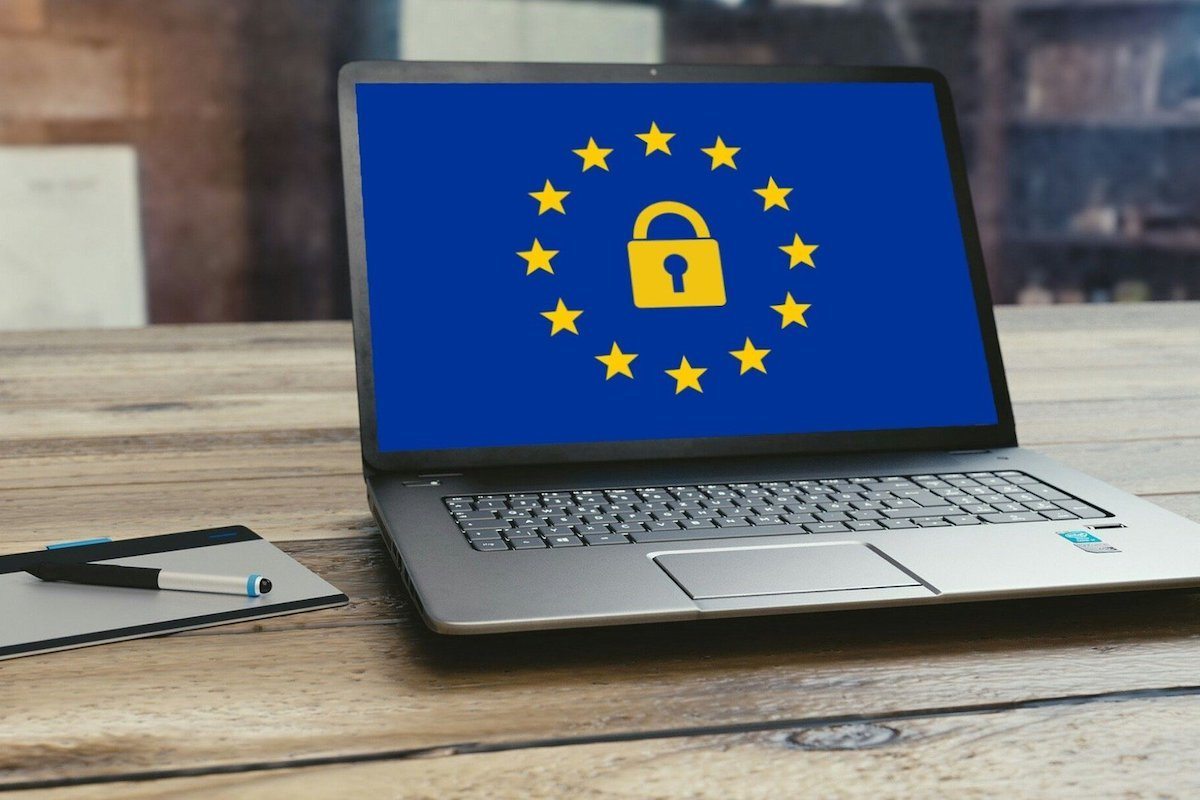 What laws protect air passengers' personal data?
All personal and financial information, including the data of airline passengers, are protected under the General Data Protection Regulation or GDPR in the EU. GDPR is one of the strictest regulations on data protection and privacy in the world. It ensures that all companies that target or collect the data of people in the EU meet minimum privacy and security requirements. The laws also apply to all companies that operate within the EU, such as EU airlines, even if their customers are outside the EU.
If a company such as an airline has a data breach, and if lawmakers find that they didn't do enough to protect your data, you are entitled to make a GDPR compensation claim and receive compensation. For more information on GDPR and your rights, click here.
How much compensation for a data breach can I receive?
GDPR breach compensation amounts aren't set, so the amount you'll receive can vary, depending on what courts and victims deem fair. Just like our flight delay and cancellation claims, AirHelp and the PGMBM team make GDPR compensation claims an easy and straightforward process — just check if you're eligible here.
Why should I claim compensation under GDPR?
Your personal and financial information should be safeguarded. You wouldn't leave your valuables unprotected. And your personal data is valuable. Whenever you entrust any company, such as an airline, with your personal information they should be held responsible for storing it securely, and for the consequences should they fail to protect your information. Just one data breach can lead to the loss of personal finances as well as identity theft — not to mention all the stress it can cause you personally too.
How do I know if the airline I am flying with had a data breach?
The easiest way to find out is if the airline sent you an email or a letter about a data breach. They are required by law to let you know whenever there has been a breach so that you can monitor your accounts for any strange activity. You can check your inbox or your spam folder in case you missed it.
If you didn't receive an email, but still suspect that your data with the airline was somehow compromised, you can ask the airline. Again, they are required by law to tell you if your data has been leaked in any way.
We're starting our new service focusing on helping air passengers affected by the British Airways data breach in 2018. If you were one of those affected, you can start a claim here. We are excited to start offering this new service to you and keep fighting for the rights of all air passengers. We're always here to help.
Did you also know that you can claim for delayed, canceled, or overbooked flights from up to 3 years ago? AirHelp is here to help you check if your flight is eligible — it's quick, easy, and totally risk-free! Get started with your claim now.
Join the AirHelp Community
Pick up tips, tricks and good vibes from fellow travelers.
---
---