Missed Your Connecting Flight? Here's What to Do
By Biki John・Last updated on 22 May 2019
The unthinkable just happened—you've missed your connecting flight.
As frustrating as this is, try not to indulge in panicking and feeling helpless.
We understand that missing your connecting flight triggers a surge of emotion which makes it hard to think clearly.
Just breathe.
We will walk you through your best course of action based on what your airline is obliged to do.
When you don't board your connecting flight, the options available to you depend on whether:
Everybody makes mistakes, so if you've missed your flight, we've also provided tips so you're not likely to be stuck at an airport instead of cruising at high altitude again.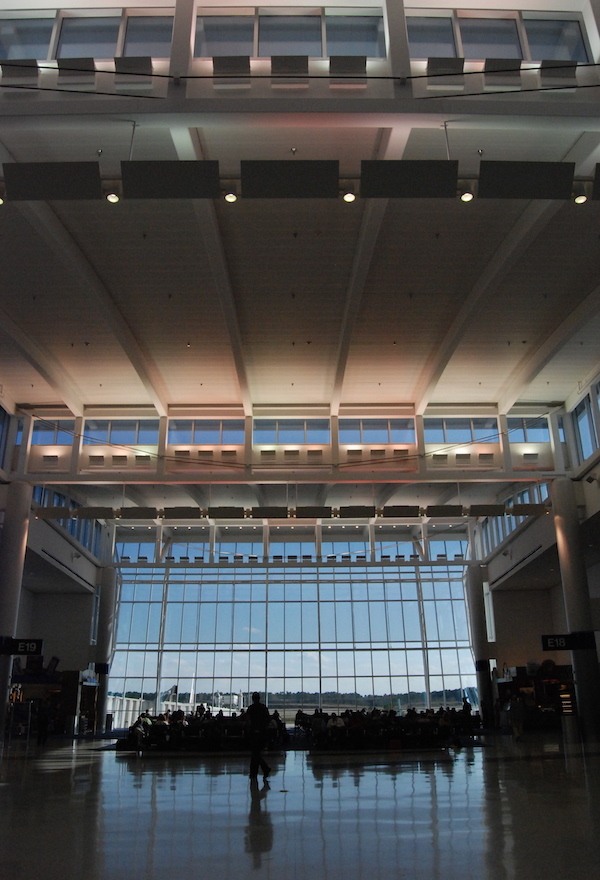 What Happens If You've Missed Your Connecting Flight?
If the Airline is Responsible
In the event that you are not able to board the plane due to the airline canceling or delaying your flight, the good news is you could be entitled to compensation.
To determine if your airline is legally obliged to compensate you, there are requirements:
The flight must be canceled or delayed for more than three hours
Your airline must be European or the flight is departing from inside the EU (delayed flights within the U.S. are not currently eligible for compensation)
The airline did not provide 14 days' advance notice of the cancellation before the flight's departure time
The airline is responsible for the delay (flyers are not entitled to compensation if the cancellation or delay is attributed to extraordinary circumstances like the weather)
All flights must be booked under the same booking reference
After clearing this hurdle. Exhale. The light at the end of the tunnel will shine brighter.
See if your flight is eligible on AirHelp.
Your Rights When the Airline is Responsible for You Missing Your Connected Flight
As a flyer, you have a right to compensation for a missed connecting flight, if you are eligible for it under EC 261.
You are also entitled to other privileges.
Within the EU, if your flight is delayed or canceled, the airline is required to offer you services which include:
Providing you with refreshments
Paying for transportation to your accommodation
Putting non-local passengers up in hotels (if the missed connection forces customers to stay overnight waiting for a new departure)
Re-booking you on the next available flight for the same destination (flyer can also choose between reimbursement or an alternative rerouting)
What Happens if You Miss Your Connecting Flight Due to Personal Reasons?
You may have prepared for your flight and ticked all the boxes on your to-do list but sometimes life happens.
Mishaps like a family emergency, a grave illness or a flat tire can make you a no-show on your flight.
Here are a few things you should do when this happens.
Contact the Airline
Your first point of call is to try to salvage some of the money you invested in your ticket.
Assuming you have missed your flight (or are about to) and you are not at the airport, contact your airline through their local number. You should be able to retrieve this via your airport's website.
If you want to book a new ticket, your airline is likely to request a change fee. If the fare has gone up since the last time you bought your ticket—you will need to pay the difference in price.
Despite these extra charges, if you call ahead, it is better to pay more than to lose your ticket completely.
If you are at the airport, proceed to the ticketing counter or gate agent. Explain your situation and ask for the options available to you.
Here, you are at the mercy of the agents, so play nice.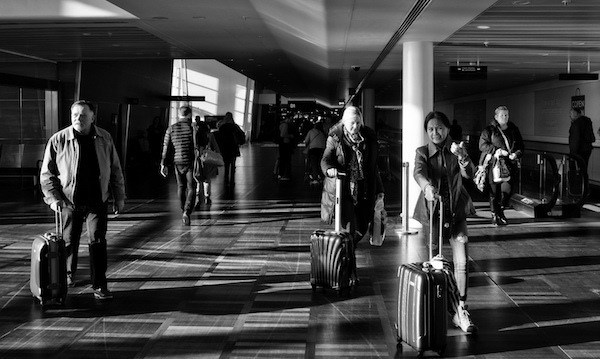 You've Made Your First Flight But Missed Your Connecting Flight: Now What?
When this happens, it's important that you contact the airline or airport's baggage claim. This is so they can keep your checked bags safe and on the ground until you can collect them.
If you made the first flight but missed your connection, a lot of airlines will make you a standby on the next available flight.
Is a One-Way Ticket Your Best Option?
It's understandable that the prospect of having to contact the airline and be put through your paces is not appealing. But does this mean that you should scrap your original ticket and buy a new one?
This may be the case if the change fee is sky-high and buying a new ticket is cheaper. For instance, if you missed your outbound flight and you've found a cheaper one-way than the change fee, then go for the one-way flight.
However, when making the decision, be aware that buying a new one-way ticket makes your existing itinerary null and void. So unless you are sure you want to cancel your trip completely, avoid doing this.
Inform Your Hotel
Contact your hotel as soon as it is clear you will not be able to make your hotel reservation. Your goal here is to avoid extra charges made to your booking.
Best Ways to Avoid Missing Your Connecting Flight
To ensure you don't miss your connecting flight, you need to give yourself enough time between flights.
That sounds simple enough, doesn't it?
The problem is with airlines often creating a minuscule open window to connect between flights, this can be a tough rule to follow.
To avoid missing your connecting flight, the secret is to be alert when booking your ticket. Pay attention to the layover times.
Ideally, it would be great to have at least one hour layover time for domestic flights and two hours for international flights.
Here are some questions you should ask yourself when considering if the flight's layover time is sufficient:
Do you have to go through customs?
Will you have to change terminals?
What transport do you need to take to change terminals?
Is your connecting flight the last flight of the day for that airport?
Is your next flight on a different airline?
Also, bear in mind that if your layover time is between thirty to forty-five minutes, this is not actually a lot of time. So avoid doing time-waster activities like window shopping or making lengthy phone calls.
Missing your connecting flight is not ideal. It need not be the end of the world though. Our recommendations will give you the best possible outcome.
Flight delays happen, but that doesn't mean you have to accept them. You may be entitled to a much as €600 in compensation. If your flight was delayed, canceled, or overbooked within the last three years.
Join the AirHelp Community
Pick up tips, tricks and good vibes from fellow travelers.
---