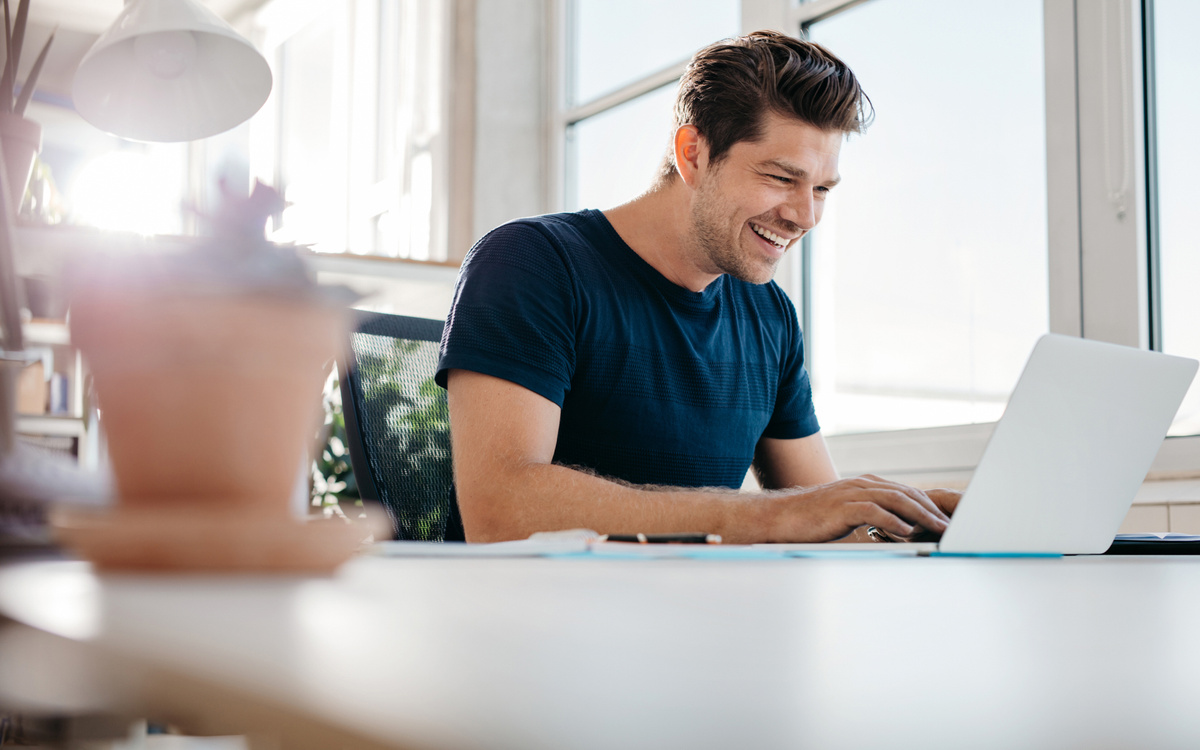 How does AirHelp work anyway?
By Jaqueline Junginger・Last updated on 23 June 2023
So your flight has been delayed, or maybe even canceled, and you're considering using AirHelp to get paid compensation. But how does it all work? What goes on behind the scenes, once you fill out your flight details? And, are you really eligible for compensation?
Here's what happens when you submit a claim with AirHelp:
Our bots get to work
AirHelp's cutting-edge AI bots assess your claim. Their job is to check if you're eligible for compensation. They do this by gathering all the data, such as weather conditions and flight reports. They even determine which country to pursue your claim in, because passenger laws vary across borders.
If that doesn't work, humans take over
Our experts take over the cases that are too complex for our bots. Our agents are trained specialists in air passenger rights. What's more, we work with the world's largest network of air passenger rights lawyers across almost 30 different countries so that we can help as many air passengers as possible.
We prepare the paperwork
Once we assess and finish investigating your claim, we build a solid case. We gather all the paperwork, including any signatures and documents that may be required, and deliver it to the airline.
We negotiate with the airline
Next, we negotiate with the airlines — and wait for a decision. They can choose to either pay compensation or reject the request. We allow time for this process. It can take up to a couple of months, depending on how many claims the airlines are handling. We make sure to keep you in the loop and send you updates on how the negotiations are progressing.
If successful, we send you your money
Once the airline chooses to pay — or was required to pay by the courts — we inform you straight away. We ask for your payment details and send you your compensation, minus our fee for resolving your claim.
If rejected, your case goes to legal
If the airline refuses to pay compensation or outright ignores the claim, we don't give up. We bring in our specialized network of lawyers (the biggest network of air passenger rights experts in the world) who take stronger action. This could include sending legal warnings to the airline, or in some cases, even taking them to court.
Depending on airlines and court schedules, this process can take several weeks or months. In these cases, it can take some time before we're able to send your compensation. How long exactly? We don't know, because every single case is different, as is each airline. All we can say is that we do our best to resolve every claim as quickly as possible.
No win, no fee
If AirHelp fails to get you compensation because, for example, we lose the court case, don't worry because we don't charge you any fees.
We pay all legal costs ourselves, which can amount to over €1,000. We only get paid when you do, deducting our fees directly from the compensation won. This means that claiming with us is entirely risk-free. It's part of our promise to protect passenger rights and uphold the law.
With a team of over 350 AirHelpers (and a bunch of bots) ready to handle your claim from start to finish, you can be sure that we'll do everything we can to get you the compensation you're legally entitled to.
Remember, if your flight is delayed over 3 hours or canceled, check if you're entitled to compensation. You could be owed as much as €600, and we're here to help you get it.
Join the AirHelp Community
Pick up tips, tricks and good vibes from fellow travelers.
---
AirHelp has been featured in: