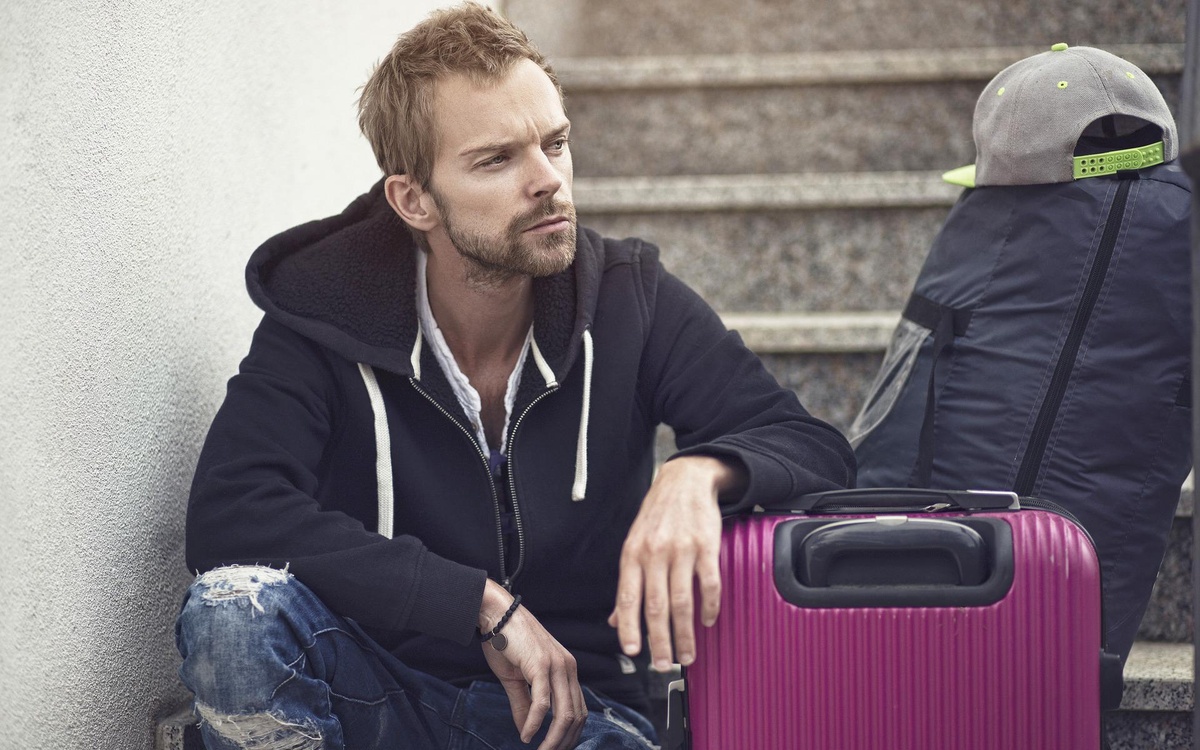 Summer flight chaos: Are flights being cancelled due to staff shortage?
By Jaqueline Junginger・Last updated on 15 July 2022
Were you getting ready for a well-deserved holiday after nearly two years of pandemic lockdowns, only to find that your summer flights have been cancelled? Though summer travel, historically, has always been a bit chaotic due to high demand, this year is proving to be even more chaotic than usual with thousands of summer flight cancellations, leaving many passengers stranded at airports and scrambling to find ways to get to their destination.
This is obviously very costly for the passengers, who may miss out on entire days worth of hotel stays, pre-booked tours, or transport connections due to their flights getting cancelled. Many passengers will also find themselves without their luggage, as the lack of staff has also led to a huge pile up of luggage at airports as airlines struggle to get everything up and running after the pandemic lull. And, according to some flight companies, this flight chaos is not likely to end anytime soon.
What's causing the summer flight chaos?
Flight staff shortage among airlines 
The biggest reason behind summer flights getting cancelled is staff shortages among the airlines. Because of the pandemic, many airlines were operating at reduced capacity and had to fire many of their staff — in some cases, by the hundreds. 
Unfortunately, this also meant that many airlines were not prepared for the increase in demand this summer. 
Despite travel experts saying for months that the summer of 2022 is set to become the 'busiest travel season ever', fueled by the lifting of most Covid-19 travel restrictions across Europe and the pent-up need to travel again, many airlines failed to hire enough new staff to meet demand. 
Many had seen an immense increase of bookings earlier this year, and should have already taken measures to prepare for higher passenger volumes. The lack of preparedness by the airline industry is especially disappointing considering that many received government bailouts to stay afloat during the pandemic. 
Airport woes 
In addition to the staff shortages at airlines, airports are likewise experiencing staff shortages, which also leads to airport flights getting cancelled. Like the airlines, they were unable to hire enough staff to meet the demand, leading to a lack of security personnel and ground staff. This means long lines at the airport security check and hours of waiting for passengers. There have even been cases of passengers missing their flight due to long lines at security.  
In fact, some airports, such as Heathrow Airport in London, have even asked airlines to stop selling flight tickets as they want to limit the number of airport visitors to 100,000 a day due to these massive staff shortages. 
Staff strikes 
The staff shortages and the massive influx of air passengers are also causing problems for airlines' and airports' existing staff. In some cases, unions have needed to fight just to restore salaries to their pre-pandemic levels, following pay cuts forced upon staff during the Covid crisis. This, combined with the current stress, understaffing, and the rising cost of living, has led many airline and airport workers to initiate strikes against their employers, asking for improved wages and working conditions. 
The strikes leave airlines unable to operate their flights, causing even more cancellations. 
Your rights: What can you do if your flight is cancelled?
With all the flights cancelled due to staff shortage, strikes, and problems at the airport, what are your rights if it happens to you? We'll break it down:
Get your flight rebooked or refunded
If one of your summer flights is cancelled, the first thing you need to do is ask the airline to rebook your ticket.
But how do you rebook a cancelled flight ticket? Well, the best way is to contact the airline directly. You could either contact them online via their website or an app, or, if you're already at the airport, approach the information desk to see how you can have your flight rebooked. Airlines should be proactive and already offer you a replacement flight for your trip as soon as they cancel it.
Do you have to pay to rebook a flight? Absolutely not! You have already paid for your ticket, and the airline is obligated to provide you with the service that you paid for. They must also do their best to provide you with a similar route to your destination.
If you wish to no longer fly, another option is to refund your flight ticket. The airline should pay you back the full cost of your ticket. Again, be sure to contact the airline so that you can get your money back.
Jurga Rubinovaite, the founder of FullSuitcase.com, shares her experience with rebooking and refunds:
"We already had two cancellations for this summer. In both cases, with Brussels Airlines (we live in Belgium, so this is an airline we often fly with).

One (direct) flight from Brussels to Bologna was cancelled and they offered an option to rebook via a stopover, which really didn't make sense for such a short flight. An alternative was to simply cancel the flight and get a refund.

The other flight, from Brussels to Vilnius, later this summer was cancelled with a longer notice, of about 6 weeks. Instead, they simply rebooked us to a flight 2 days later. You have an option to cancel the flight or to rebook via another airport with stopovers.

My best tip for the others is to simply go with the flow and make the best of it, or you risk ruining your entire vacation. It's often easier to adjust your travel schedule than to cancel everything because of a flight change. Most airlines that cancel a flight will immediately offer you a solution (another flight at a later date or an indirect flight on the same day), so look for the best option and make that trip happen."
Ask for a refund of additional costs
If your flight cancellation led to you having to pay additional costs, you can get these refunded. For example, if you need additional nights' hotel accommodation because the first replacement flight is days later, the airline should cover reasonable costs. If the airline can only fly you to a different airport, and you suddenly have to pay for a train or coach to travel onwards to your original destination, you can also have these refunded.
However, though you are entitled to claim back these costs, you may need to fight for them. Be sure to hold onto all the receipts and ensure they name you as the recipient, where possible. It will also help if you have any proof of the disruption, such as emails from the airline or pictures at the airport. You can then send all of these receipts to the airline — they will typically have a form on their website where you can upload them.
Be sure you are cared and provided for
No matter how chaotic it gets at the airport, always remember that EC 261 gives you the right to care. This means that the airline should provide you with food, drink, and access to communication following a flight delay or a cancellation (usually after 2 hours of waiting). 
If necessary, they should also set you up in a hotel and provide transport to and from the airport. Usually, the airline will already handle this for you, but if not, you can always ask them to help. 
Chris Davis of faunafacts.com shares his experience with the care provided after a flight cancellation: 
"I was recently travelling from London to Zurich when my flight was suddenly cancelled due to staff shortages. I was frustrated and angry at the situation, but the airline did their best to accommodate passengers. They provided vouchers for food and hotels, and they rebooked our flights for the next day. I was also able to get a full refund for my ticket. While it wasn't the ideal situation, I was grateful that the airline took care of us. For other travellers who may experience a flight cancellation, my advice is to stay calm and be patient. The airline will do their best to help you, and in most cases, you will be able to get where you're going eventually."
Note, however, that despite Chris Davis' experience, most airlines will not both refund your ticket and rebook your flight. Airlines will typically only provide you with one or the other, as required by law.
Secure your luggage
With all this flight chaos, many passengers are finding it difficult to get ahold of their luggage because it was either delayed, damaged, or even lost. If you end up losing your luggage during a flight, be sure to report it right away — do not leave the airport until you can be sure that the airline can recover your bag for you! 
Go to the baggage kiosk or information desk and file a Property Irregularity Report (PIR). They will then attempt to trace the bag for you — in some cases, it may take several days, but the airline will keep in touch with you so that they know where to deliver your bag. You can read more about reporting lost luggage here. 
But what do you do about not having any luggage while on holiday? Well, unfortunately, you will likely have to buy new essential items yourself. Usually, you will be asked to save the receipts of everything you need to buy, or be given a stipend by the airline. Just remember that airlines will only pay for essentials! 
As Tim White of MilePro says "In some cases you even get a stipend for buying clothes, toiletries, and other essentials if your luggage is already on the plane, though this doesn't happen as often anymore because people often abuse this right (a Gucci sweater isn't an essential)".
If you're worried about your luggage, you can always sign up for AirHelp Plus — we'll help you reclaim luggage costs. 
Get compensation for flights cancelled due to staff shortage or strikes
Lastly, be sure to claim compensation! If your flight was cancelled or delayed due to airline staff shortages or strikes, you may be eligible to receive up to €600. Remember — if the airline is at fault, they may legally owe you compensation. This is because airlines are the ones in charge of their staff — they should have been prepared for increased demand over the summer, and in the cases of strikes, they are the ones responsible for their employees' actions. 
Of course, it can be confusing for some passengers if the delay was caused by airport staff issues instead — this is important, because you can only get compensation in situations where the airline is at fault. If the cancellation was caused by airport issues, then you are not eligible. This is because the air passenger rights regulation EC 261 only considers situations where the airline is at fault — if the disruption was caused by something outside of their control — such as airport staff shortages, then they are not obligated to pay. 
So how can you tell if your flight was disrupted due to airlines or airports? Well, the easiest way by far is to simply check with AirHelp's free Compensation Check Tool. Just add your flight and we'll check if you're owed compensation. 
Relax and enjoy your summer despite the flight chaos
Though this year's scramble to finally go on holiday again turned out to be more stressful than most people anticipated, don't let it get you down! Just be sure to stay calm, be sure to read up on your rights in case of a flight delay or cancellation, and do your best to adapt to the situation and enjoy the trip. 
AirHelp is here to help you with your compensation claims so that you can relax and enjoy your summer— you deserve it! 
Did you also know that you can claim compensation for delayed, cancelled, or overbooked flights from up to 3 years ago? AirHelp is here to help you check if your flight is eligible — it's quick, easy, and totally risk-free! 
Join the AirHelp Community
Pick up tips, tricks and good vibes from fellow travelers.
---