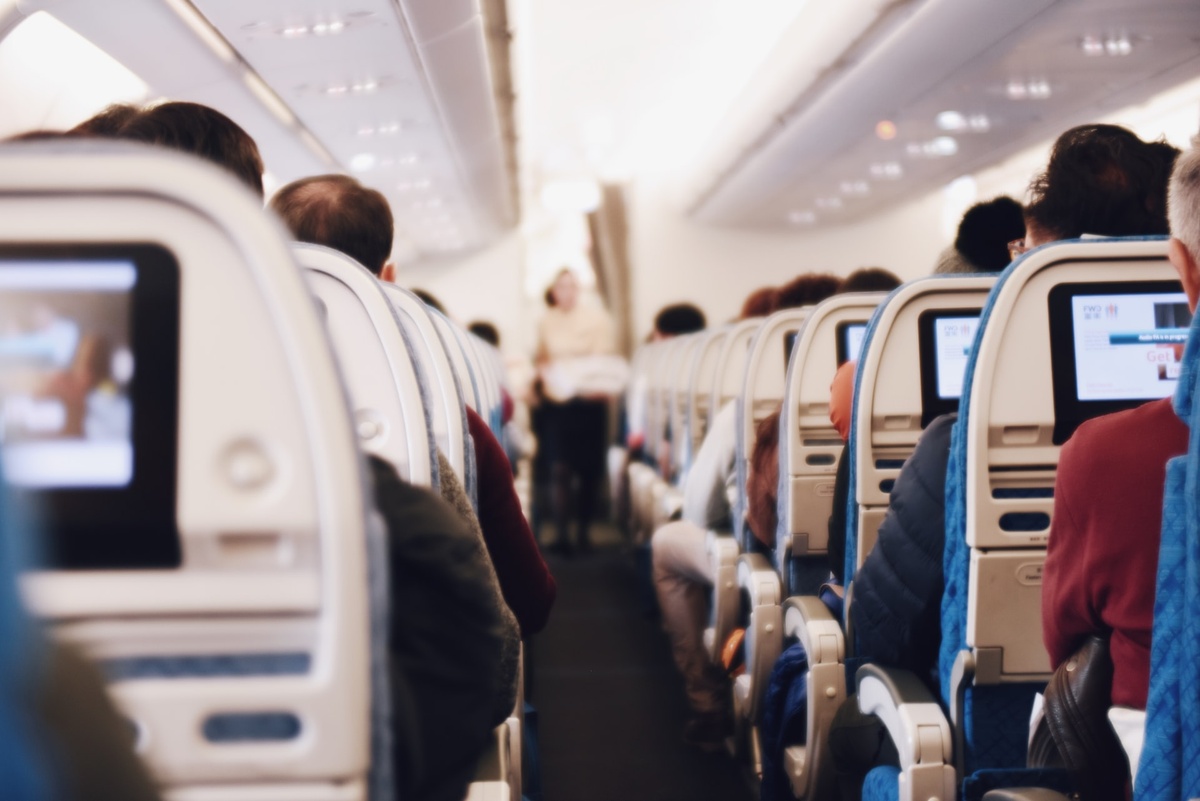 Year in review: More than 225 million delayed passengers in 2022
Last updated on 9 January 2023
AirHelp analyses flight cancellations and delays in Europe in 2022

In total, more than 225 million passengers were affected by delays and flight cancellations

The UK, Germany and Turkey experienced the most flight problems 
Berlin, January 9, 2023 – Last year, staff shortages and strikes, as well as snow and ice, caused chaos at European airports: one in three passengers took off late in 2022. In June and July, even more than 40 percent of travellers had to deal with flight problems. That's what AirHelp (www.airhelp.com), the world's largest air passenger rights organization, found in an analysis of last year's flight data. Germany had the second most delays and flight cancellations in Europe after the United Kingdom.
More than 32 million people were affected by flight problems in the UK
The United Kingdom ranked first among countries with the most passengers affected by flight delays and cancellations: More than 32 million travellers experienced problems (35 percent). Germany is in second place with around 26 million delayed passengers - slightly less than 35 percent of all passengers. In Turkey, more than 22 million travellers were affected (32 percent), putting the country in third place when absolute numbers are considered.
By contrast, the highest rate of delays and cancellations in 2022 was in the Netherlands: More than one in three passengers (37 percent) had difficulties with their flight. Greece and the UK follow closely behind with 36 and 35 percent respectively. 
Holidaymakers in the Baltic States took off most punctually
Estonia and Lithuania occupy the first two places among the most punctual countries in terms of both absolute numbers and percentages: in Estonia, around 242,000 passengers (just over 21 percent) were delayed, and in Lithuania, around 383,000 passengers (just under 21 percent). In third place in absolute terms is Luxembourg with around 433,000 travellers. Proportionally, Finland also made it onto the podium with around 22 percent.
More than ten million passengers delayed in London
The most delays in Europe occurred in the capital of the United Kingdom. Last year, 10.2 million passengers were delayed at London Heathrow Airport. No other European airport had more passengers experiencing flight problems than London. Frankfurt Airport is in second place with 9.8 million delayed travellers. Paris Charles de Gaulle Airport follows closely behind with 9.4 million.
In relation to the total number of passengers, Chania "Ioannis Daskalogiannis" Airport on the island of Crete in Greece performs worst: Around 44 percent of vacationers had to contend with flight problems there. Turkey's Nevsehir Airport and the UK's Manchester Airport came in second and third with around 43 percent. Of the German airports, Frankfurt is ahead with around 42 percent, followed by Cologne Airport as well as Dortmund Airport with 40 percent of delayed passengers. 
"The year 2022 was not a good year for air travelers. The summer in particular showed that airports and airlines were not prepared in terms of personnel for the increase in air travel following the pandemic. Remarkably, there were still 400,000 more passengers overall in 2019 than in 2022, yet about 40,000 fewer people were affected by flight problems. Whereas before the pandemic 24 percent of passengers were delayed, this year it was almost 31 percent," commented Tomasz Pawliszyn, CEO of AirHelp. 
"We expect this negative trend to continue this year. As in many other industries, the shortage of skilled workers continues to be a serious problem hindering flight operations. This is compounded by staff strikes, which cause additional delays. We would like to encourage all passengers to look into their air passenger rights and check their entitlement to compensation for all delays and cancellations in 2022," continues Pawliszyn.
Flight problems: Passengers have these rights
The amount of compensation is calculated based on the length of the flight route. The rightful compensation claim depends on the actual length of the delay at the point of arrival as well as the reason for the cancelled or delayed flight. Affected passengers can enforce their compensation claim retroactively, up to three years after their flight date.
Exceptional circumstances such as severe weather or medical emergencies can have the effect of exempting the operating airline from the compensation obligation. Planned as well as spontaneous airline strikes do not count.
About the study
The study is based on flight data from January to December 2022, and examined how many passengers were affected by delays and flight cancellations in Europe during the periods. The number of passengers and percentages were rounded. Only those countries and airports where at least 500,000 or 100,000 passengers departed were included in the analysis. For accurate as well as meaningful data, AirHelp uses a variety of sources and combines them in a global flight database to eliminate coverage gaps in some providers' data, among other things. Providers are prioritized based on the quality of their data. When data conflicts (e.g., different arrival or departure times), the source with the highest authority is used instead of an average.
Join the AirHelp Community
Pick up tips, tricks and good vibes from fellow travelers.
---