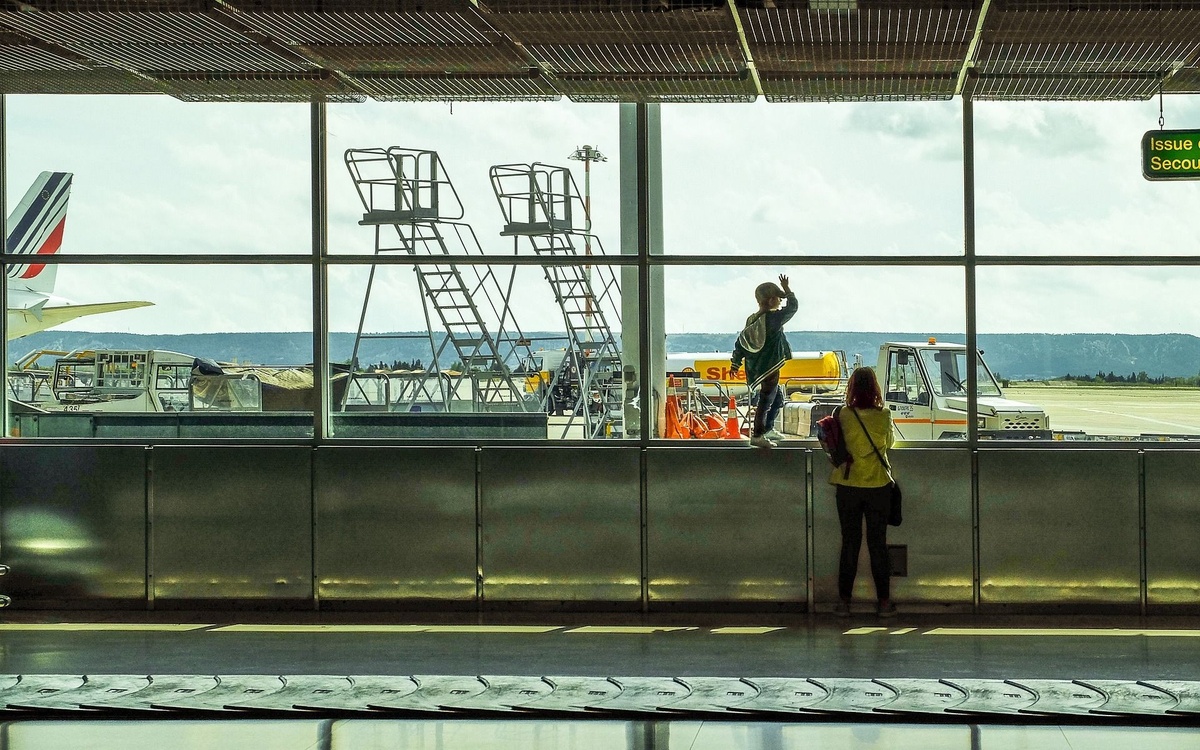 Flying with families: Common problems and your rights as passengers
By Jaqueline Junginger・Last updated on 12 January 2023
Family travel is tough, especially if you are flying with children. Young children can oftentimes feel stressed or fussy during a flight, especially if it is their first time in the air. Since many people — including families with children — are starting to travel again, it's important to watch out for some common problems, and to know what your rights are.
We've put together some family travel tips for you so that you can be ready for anything!
What to prepare before air travel with kids
Problem 1: Different age requirements when flying with airlines
When you are flying with kids, airlines will have a minimum age requirement for infants. Generally speaking, most airlines will only allow your infant to fly if they are at least 14 days old. There are some airlines that do allow children as young as 2 days old to fly, but you will likely be asked for a doctor's note to prove that it is safe for them to travel. Be sure to take this into account when you do decide to fly with a young infant and prepare ahead, and always call the airline to find out what their policies are regarding infant travel.
Problem 2: Passports
Some people wonder if children can travel on their parents' passport. While domestic flights will usually not require a passport as you can travel using any valid ID, international flights do require your child to have their own valid passport. In the past, some countries have allowed children to travel with their parents' passports, but this is no longer the case.
Be sure to apply for a valid passport for your child before purchasing a ticket with the airline, and to allot enough time to procure it. Generally speaking, children under 16 years of age will need a parent or legal guardian with them when they apply for a passport.
If you are parents who are divorced but have shared custody, also note that you may need additional documentation: Nikki Webster of Brit on the Move advises that "the traveling parent will need to carry a Child Travel Consent form (also known as a Permission to Travel Letter, Minor Consent to Travel, or Parental Consent to Travel form). This is a document signed by the non-traveling parent granting permission to the other parent to travel alone with the child."
Problem 3: Liquid limits
Everyone knows that there are liquid limits on the plane, which leaves parents scratching their heads over how to feed their baby on a long flight. But not to worry — Joel Speyers from Prep4Travel says "You have the right to bring baby food and milk on an airplane that is exempt as a liquid."
It is your right to feed your baby on the plane, especially since infants require special care, such as distilled water, milk, and baby food. You are therefore allowed to bring as much as is reasonable for the trip. For slightly older children, you are even allowed to bring fruit juice.
However, be sure that you store all of your liquids safely, and that it is easy for security to check. Security has the right to open bottles and sippy cups and sniff the contents.
Problem 4: Transporting car seats and strollers
Most airlines will allow you to take one car seat or stroller with you. Karen Villano, an airport agent and founder of IFlyRight.net says that "car seats and strollers do not have bag fees".
There are weight restrictions, however, and families will have to be aware of long waiting times when they check in their strollers, especially if they have a connecting flight. Karen advises that "Small strollers or foldable strollers are the best. We DO NOT allow strollers over 20lbs, jogging, double-wide, or wagons at the gate. The best stroller is a lightweight, umbrella-style collapsible stroller, if it gets broken, no big deal. Airlines do not cover damage to strollers. Also, you will have to wait at the hub, sometimes 15-45 minutes to get the gate-checked strollers. I see lots of families miss their flight waiting."
How to travel with kids during the flight
Problem 1: Airline separates your seats
Sometimes, when you have air travel with kids, the airline may try to separate your seats unless you've reserved your seating. However, if you have young children, you have the right to sit together, but it's important that you tell the airline staff ahead of time. Corritta Lewis from It's a Family Thing has this advice to give: "One of the most common problems on flights is children being separated from their parents. With the increased demand, airlines are selling out flights once again, and some parents are electing not to purchase seats ahead of time, which can be costly for a family of four.
Many parents assume that they will be assigned a seat next to their children, but that is not always the case. We've been on three flights in the last two months where the gate agent is scrambling to rearrange seats so young children can sit next to an adult in their party.
If you did not purchase your seat in advance, be sure to check in as early as possible. This is when seats are normally assigned, so you have a better chance of getting seats together. If you notice the seats are separated, speak to the gate agent as soon as possible to ask for a seat change. They can ask for volunteers before boarding the flight and may even upgrade other passengers if needed. The most important thing is to try to resolve it early, before boarding the plane."
This can be less of a problem for children under 2 years old, however, as you may choose to travel with your infant on your lap. In these cases you will be charged far less than if you buy them their own seat — Christian Petzold, a tour operator and owner of BCN.travel says "​​We often fly inside Europe and there, most airlines charge a flat rate of €30 for children younger than 2 years. In exchange, the children have to travel on your lap without their own seat. But be sure to always check with your airline first to see what their policies are.
Problem 2: Face masks
Some people wonder, do kids need masks while traveling? This can vary greatly, but most airlines in the EU will not require children under the age of 6 to wear a mask in the airports and on the plane. This may change depending on the local Covid restrictions, so be sure to check ahead.
In cases where masks are required, Ali Van Straten of Champagne and Coffee Stains shares her tips for getting a child to wear a mask: "We have tried to have my 2-year-old wear a mask on a flight but it was extremely difficult at first. We got her used to it by practicing at home, allowing her to choose her own, and making masks part of the routine when we travel."
Problem 3: Boredom and tantrums
Children will likely feel bored or uncomfortable during flights, which can sometimes lead to tantrums and crying. Flying is especially stressful for younger children, who often don't understand why they have to sit in one spot for hours at a time.
Here are some tips from Martha Villaroman of Go Places With Kids. She's a mother of three small children aged 4, 2, and 8 months.
Have fun, novel activities to pull out to distract them if they start spiraling.

Bring a variety of good snacks. A hungry child is a grumpy child. Not only can snacks prevent a case of the hangries, it's also another activity you can use to distract your child if they start melting down.

Validate their feelings, no matter how irrational they may seem. This can help a child to feel heard and begin to calm down.

Worst comes to worst, take some deep breaths and remind yourself that the flight won't go on forever.
If you want to discover some more fun things to do on a flight, check out this blog.
Problem 4: Airplane ear and motion sickness
Children can have a tough time with airplane ear and motion sickness, two very common physical discomforts experienced by air travelers. Airplane ear is pain in the ear caused by changing pressure as the plane ascends or descends, while motion sickness is nausea caused by the movement of the plane.
Emily Perez of Kitchen Infinity shares her tips for dealing with these two problems:
Ear pain — As experienced by adults in airplanes, kids can also experience ear pain in flight. This is usually due to differences in air pressure. To solve this problem, you can encourage kids to chew gum, eat, yawn, and swallow at regular intervals.

Motion sickness — This particularly affects kids more, as they don't easily shake it off. To ease this issue, parents can encourage kids to eat light rather than travel on an empty stomach, which could make symptoms worse. In-flight, eating should also be reduced to a minimal level.
And don't forget — all airlines provide a sick bag stowed in front of your seat. Have it ready in case your child feels ill!
Emergencies and disruptions during family travel
Problem 1: Unsure what to do during minor emergencies
If there is a minor emergency during family travel, such as your child getting diarrhea on the plane or if they suddenly feel ill, be sure to call a flight attendant right away for assistance. The last thing you want to do is panic and disrupt other passengers or the pilot.
The flight attendants are usually trained in providing first aid, and in cases of a medical emergency, can even ask if there is a doctor on board who can help.
Of course, you can call the attendant for not-so-serious emergencies as well. Cath from the Travel Around Ireland blog shares her experience: "A problem we encountered on a long-haul flight was our son saying he needed the toilet while the seatbelt sign was still lit. We had just taken off from Heathrow bound for Portland, Oregon, and were 20 minutes in the air. He was just three-and-a-half years old and unable to hold it for long periods of time.
We knew we had 9 hours ahead of us and had to do something or his seat and our area would be uncomfortable. We pressed the call button and a very kind air stewardess came down and kindly told us that if he has to go, he has to go, to take care and look after our boy. She allowed my husband to take our son to the bathroom before returning to his seat where the seatbelt sign remained illuminated for an additional 15 minutes.
The biggest takeaway here is that if you have a small emergency with a child, even during takeoff, calling the crew is the best way to get help when you need it most. Don't be afraid to press that call button."
Problem 2: Separation from your children
One of the scariest things that could happen during air travel is getting separated from your child. Whether you were separated at the airport, or if they somehow manage to wander into another aisle while you were sleeping during the flight, this is always a terrifying situation for a parent.
Many online sources will tell you to take a photo of your children and their belongings at the airport, so that you have the most recent photo possible to share with authorities and other passengers. This also ensures that they have something specific to look for, such as clothing and other identifiers.
Stay calm and look around — maybe you can spot them in the crowd, and if you don't find them within 5-10 minutes, get the police involved. Most airports will also announce if they find any lost children and will ask you to pick them up.
Problem 3: Flight delays and cancellations
Flight delays and cancellations are stressful enough even without having your entire family in tow. If you end up having a lengthy flight delay or cancellation, be sure to keep your child calm and to keep them entertained. Amanda Andres of Travel-Happy.com says: "One of the most common problems families encounter when flying with children is a delayed flight. Delayed flights can be particularly challenging for families as children often do not manage the additional wait time as well as adults. I recommend preparing for this possibility by bringing special entertainment items reserved just for this purpose and reviewing family-friendly activities the airport has to offer ahead of time."
And most importantly — know your rights! During a flight delay, your family is entitled to food and drink from the airline, free of charge. For lengthier delays, the airline must also provide you and your family with accommodation as well as transportation to and from the airport. Make sure that they do not separate you from your children and that they give you a hotel room that is large enough for your family.
Lastly, make sure that you get compensation. You can get up to €600 for a delayed or cancelled flight. Oliver, a travel blogger at Ačiū also suggests to keep your children busy during a delay, and to get our help: "Don't just rely on a device to entertain them. Change it up with some activity books, mini-games, colouring books or book reading. All these different activities are also handy for the time between flights to keep your kids entertained. If your flight gets delayed or cancelled, AirHelp will help you after your trip, while various activities will help you during the delay."
Parents should remember that even if they only paid for a children's ticket, children are still entitled to the same amount of compensation as adults.
So travel safely with your family, and know what you should do in case the unexpected happens!
Did you also know that you can claim for delayed, canceled, or overbooked flights from up to 3 years ago? AirHelp is here to help you check if your flight is eligible — it's quick, easy, and totally risk-free! Get started with your claim now.
Join the AirHelp Community
Pick up tips, tricks and good vibes from fellow travelers.
---
AirHelp has been featured in: