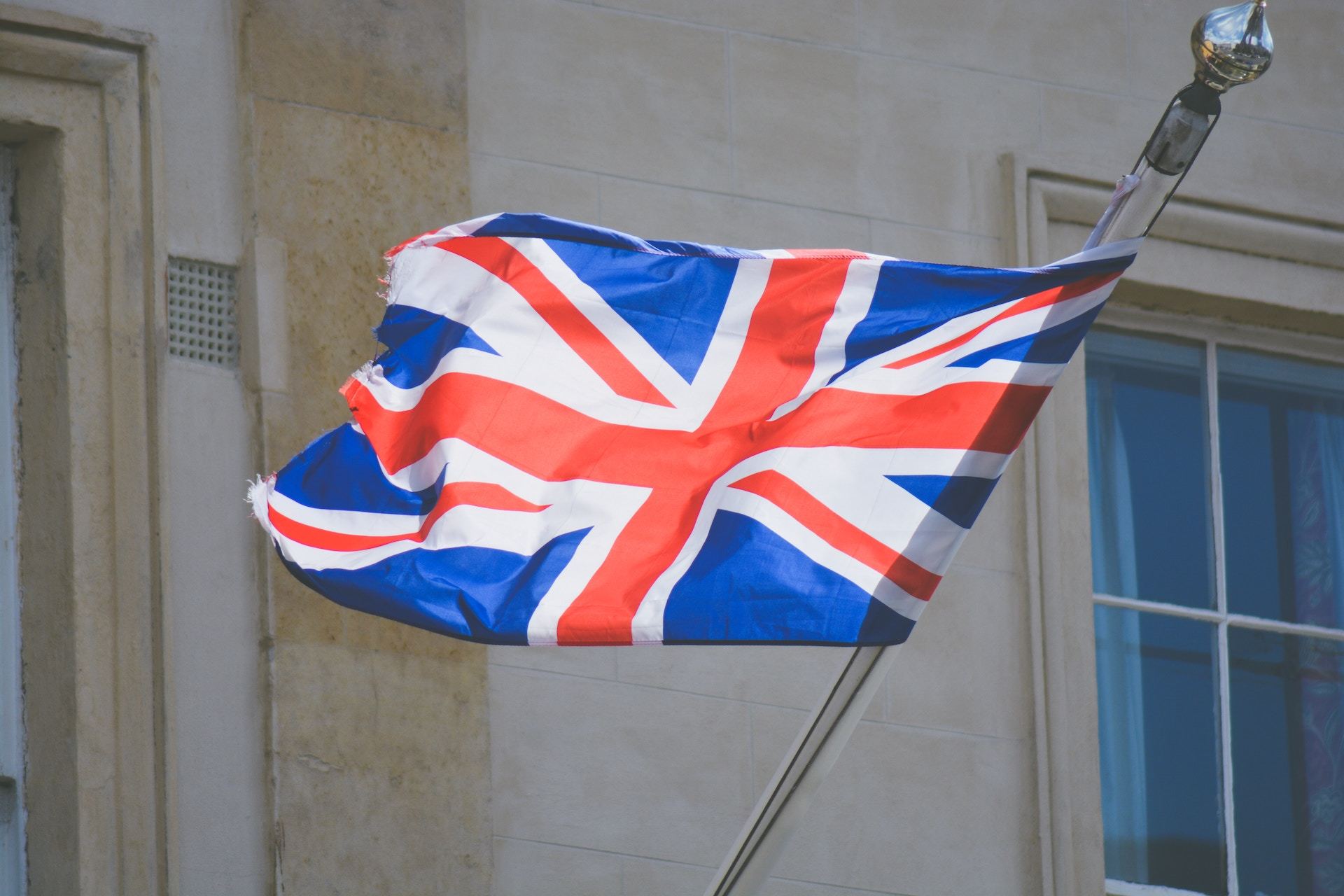 What does Brexit Mean for your Air Passenger Rights?
By Lorne St. Clair・Last updated on 9 August 2019
On 23rd June 2016, the UK voted to leave the European Union, reshaping the relationship between Britain and Europe for years to come.
It's now well over 3 years on from the vote, and not only are negotiations still ongoing, but many issues remain undecided, undefined and downright confusing.
Take air passenger rights for example. Under the European regulation EC 261 passenger rights laws, air passengers are entitled to compensation for 3+ hour delays, cancellations or in instances of denied boarding.
So how will air passenger rights for flights after Brexit? Will passengers still be able to claim the millions they're owed under these laws?
AirHelp data reveals that in 2018 over 1.1 million UK passengers were affected by disrupted flights. It is important to know about your flight rights in those cases.
Brits travelling abroad might find themselves scratching their heads and wondering what their rights are, and will be left even more confused if there is no deal involving airlines in the EU.
With so much speculation around the consequences of a 'no-deal Brexit' — if the UK leaves the EU without any agreement on trade, food standards, immigration and air travel — AirHelp wants to help inform passengers about their compensation rights by explaining the pre, during and post-Brexit scenarios.

What are the passenger rights for British citizens before Brexit?
The rights of British air passengers before Brexit are exactly the same as other travellers in the EU. So if you had a flight delayed, there is no difference if you fly from London to Paris or from Berlin to Paris.
Under the current EU regulation EC 261, passengers may be entitled to financial compensation of up to €600 per person for any flight delay of 3+ hours, a cancelled flight and in instances of denied boarding.
The conditions for this are that the departure airport is within the EU, or that the flight lands in the EU and is operated by an EU-based carrier.
Furthermore, the reason for the disruption in flight operations must be caused by the airline. Passengers have up to three years to claim financial compensation following a disrupted flight.
You can head over to the AirHelp Know Your Rights pages, which will have all the information you need on your current rights.
Compensation rights for passengers travelling on 'Cinderella Flights.'
In the event of a no-deal Brexit, air passengers travelling on Brexit eve will be among the first people to find themselves subjected to the confusion of Brexit.
Airlines have long since announced their autumn flight schedules, which included 'Cinderella Flights.'
There are some journeys that will depart before 11pm on October 31st, while the UK is still an EU member, but will arrive at their destination after Brexit. It's a tricky concept to get your head around.
With no deal between the UK and EU, legally, the 'Cinderella Flights' that depart from the UK and land in an EU country could have been denied landing.
Luckily that nightmare scenario has been ruled out. Neither the EU or UK want to ground flights, and the EU has already approved legislation that will extend current flight agreements in the event of a no-deal Brexit. The UK promises to do the same.
But it's one example of how closely intertwined the UK's legislation is with the EU.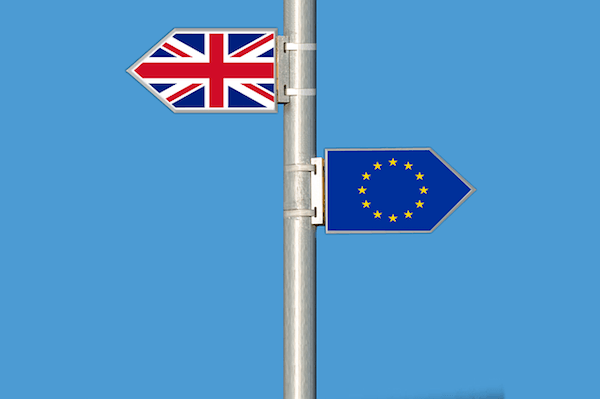 What are the passenger rights for British citizens after Brexit?
The good news is that regardless of whether or not a withdrawal agreement is reached, there will be air passenger rights in the UK after Brexit.
That's because in summer 2018 the UK passed the EU Withdrawal Bill. This effectively took 12,000 pieces of existing EU regulation and added them into UK law. EC 261 was one of the regulations adopted. That means no matter what, EC 261 will be part of UK law – but the UK could change it.
To help educate passengers on what their compensation rights could be post-Brexit, AirHelp's flight disruption experts explains three different scenarios relating to current EU law.
1. If the UK government maintains the current EC 261 regulation
This would be the most desirable option for air passengers. This means that passengers would still be eligible for compensation of up to €600 for 3+ hour delays, cancellations and in instances of denied boarding.
EC 261 is currently the most robust and extensive air passenger rights regulation in the world, and remaining within its jurisdiction would be the best option available for UK air passengers.
2. If the UK government modifies EC 261
According to the Department for Transport There is a possibility that the UK could introduce a modified version of EC 261 after Brexit.
Passengers would still be entitled to claim financial compensation for delays, cancellations or denied boarding, but might receive considerably less than the €600 travellers can usually claim as a maximum compensation amount.
Alternatively, the UK could choose not to adopt any future amendments the EU makes to EC 261.
Over time this could lead to a weaker protection in the UK, as future consumer-friendly interpretations from the European Courts of Justice would not be binding for UK courts anymore.
3. If the UK government repeals EC 261
This specific law could be revoked along with many others across the UK.
That would mean passengers departing on flights from the UK to the EU, or any other country in the world, would not have the right to claim compensation for flights that result in a delay, cancellation or if they were denied boarding. Unless of course the airline they're flying with is still part of the EU.
Passengers will be in a position of vulnerability against the airlines and will have no rights to claim when they experience disruptions.
However, flights travelling from Europe to the UK, and UK airlines travelling from the EU will be bound by EC 261 laws, giving these passengers the right to claim compensation.
What advice can AirHelp give?
With growing uncertainty for passengers, AirHelp has prepared a series of FAQ, offering expert advice to those who have booked a holiday or flight for a date which straddles or falls after the Brexit date.
Christian Nielsen, Chief Legal Officer at AirHelp
"It is almost unimaginable that the UK will be cut off from the EU, especially with Mediterranean tourism so reliant on British travellers.

At present, there are hundreds of laws and legislations from the EU that the UK will choose to adopt, rewrite or ignore, but one thing is for sure, Brexit or no-Brexit, the UK must come to an aviation agreement.

Whichever way the law turns, we will continue to work tirelessly to help travellers get the compensation that is rightfully theirs and support them throughout their flight disruptions."
Passenger advice
1. Educate yourself on Brexit
For those of you travelling into or out of the UK during and post-Brexit, keep in mind that its best to best to educate yourself on your passenger rights before you travel, so that in the event your flight is delayed or cancelled you are fully aware of your options.
2. Regularly check your flight status
There could be a number of flight delays and cancellations during and post-Brexit. Check your flight status often, be prepared for longer check-in lines and be aware of delays that may cause extended time spent in the airport.
3. Allow more time to travel through customs
EEA nationals travelling to the UK currently benefit from softer border controls than non-EEA nationals, which means the journey through immigration is swifter. After Brexit, EEA nationals could face the same or similar scrutiny as non EEA-nationals, which may lead to an increase in waiting times at border control.
4. Check your cancellation and refund policy
Package holidays will continue to be covered by regulations which give holidaymakers the right to an alternative holiday, if available, or a refund in the event of changes caused by extraordinary circumstances.
Airlines prepared for the worst-case scenarios by selling tickets with a caveat which warns that flights from the UK may not be able to operate in the immediate aftermath of the UK exiting the EU. All airlines will have to refund fares if flights are suspended after Brexit is implemented.
5. Do not panic
While Brexit raises many questions for Brits travelling abroad, including their flight compensation rights, there is no need to panic. Although there may be flight delays or cancellations, travellers' love of Europe will remain and both the EU and UK are clearly stating their commitment to finding solutions so travel can continue as it has.
Final thoughts
Brexit raises many questions for Brits going abroad and for Europeans travelling to the UK, and it's easy to feel overwhelmed by the uncertainty.
For those of you travelling into or out of the UK around the current Brexit date (31st October 2019), AirHelp urge you to educate yourself on your passenger rights before you travel, so that in the event your flight is delayed or cancelled you are fully aware of your options.
Flight delays happen, but that doesn't mean you have to accept them. You may be entitled to a much as €600 in compensation. If your flight was delayed, cancelled, or overbooked within the last three years.
Cover Image Credit:
Chris Lawton
Join the AirHelp Community
Pick up tips, tricks and good vibes from fellow travellers.
---