RECORD 2 BILLION PASSENGERS WILL SUFFER FROM FLIGHT DISRUPTION GLOBALLY IN 2019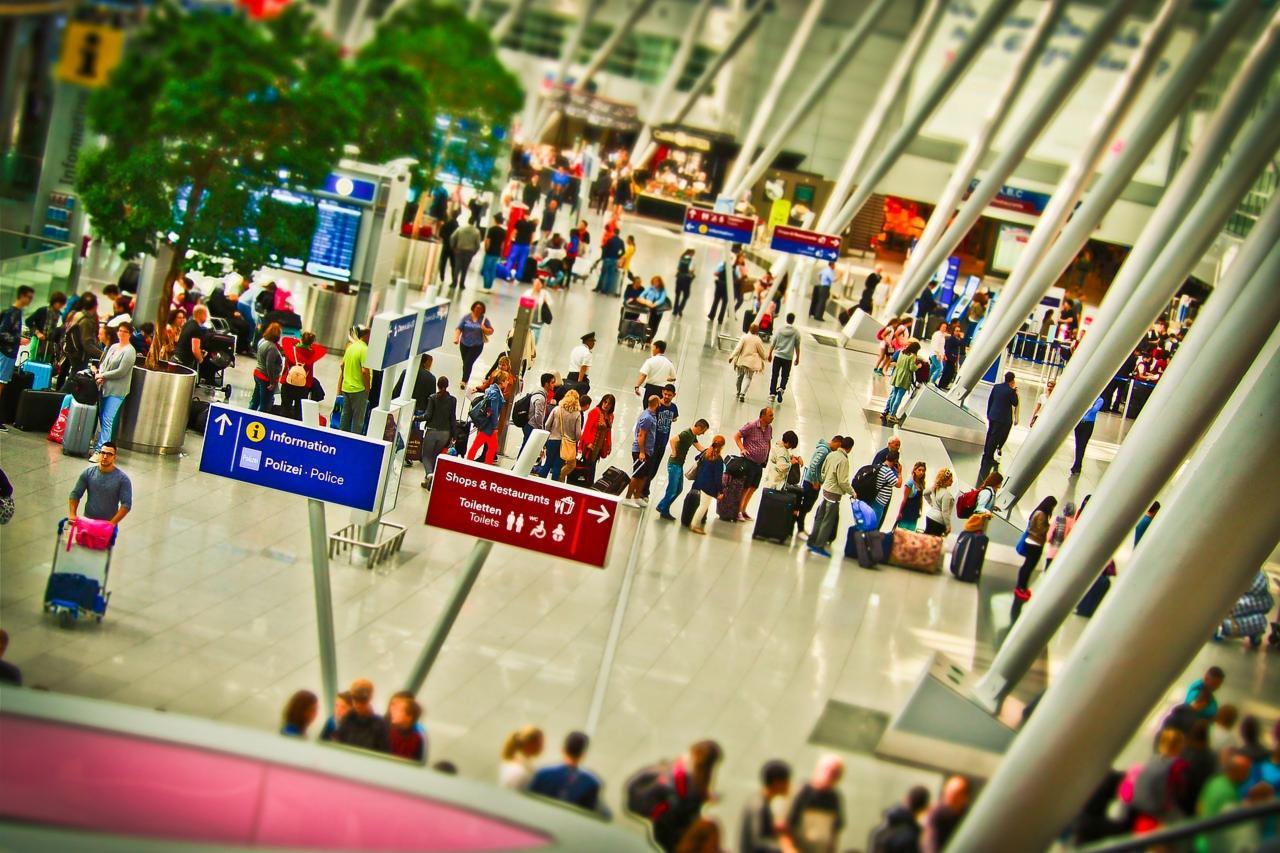 2018 went down in history as the year of aviation chaos – thousands of passengers were the innocent casualties of crew strikes, airline insolvencies, drone sightings and turbulent weather – to name a few – and the disorder is set to continue in to 2019.
AirHelp predicts 2019 will be the most chaotic year yet for air passengers

Over 28 million UK travelers to face flight disruption this year

More than 250,000 UK flight departures could be disrupted

Number of passengers eligible to claim EC 261 compensation will surpass 11-million globally
LONDON, THURSDAY 31 JANUARY 2019: With the looming threat of a fractured Brexit deal, an international shortage of pilots and overloaded airport flight schedules, AirHelp, is urging passengers to brace themselves for unprecedented levels of air travel disruption in 2019.
AirHelp predicts as many as 33,000 flights could be disrupted globally, every day in 2019, that's more than two-billion passengers affected in just one year. Those eligible to claim compensation for delayed and cancelled flights is predicted to surpass 11 million globally – the highest figure ever reported. The prediction from the world's leading flight compensation company comes following comprehensive analysis of flight disruptions in 2018 combined with expected industry growth.
The shocking reality ahead for UK air travellers
Last year the number of UK passengers who suffered from flight disruption tipped 27-million, a number that AirHelp predicts will rise to over 28 million in 2019.

And, there is no letup ahead for families who have booked a getaway this Easter as AirHelp predicts there will be almost 10,000 UK flight disruptions across the two-week holiday period. The flight compensation company expects 50,000 travelers to suffer from flight cancellations alone.
The summer holiday season will be no less chaotic as over 32,000 flights are expected to be disrupted over the six-week period, with 130,000 passengers expected to experience a flight cancellation, in additional to countless delays.
Over 1,000 flights from London Stansted (STN) – Rome Airport Ciampino (CIA) are predicted to suffer disruption, making it the most unreliable departure route from the UK.
Paloma Salmeron, passenger rights expert at AirHelp, comments: "We urge passengers to buckle up for what we are expecting to be a record-breaking year of flight disruption. The airline industry is continuously failing those that matter most and it's clear that more needs to be done to adapt to the ever-changing demands. Whether it's airports adding and extending runways to cope with the influx, to airlines focusing on the industry-wide lack of pilots and often poor cabin crew conditions – action is needed and it's needed now.
"There's no doubt that a fractured Brexit would have a monumental impact on flights – the steps being taken by a handful of airlines and policy-makers at the eleventh-hour are a mere drop in the ocean. While the UK is in a limbo period of political uncertainty, it is the passengers who are being – and will continue to be – vulnerable. We call for all airlines to prepare for all eventualities – hard-Brexit, soft-Brexit, no-Brexit – to ensure that air passengers are not the innocent casualties left stranded or with their rights unprotected by the current political upheaval."
365-days of chaos
AirHelp's analysis of 2018 flight data has revealed that the UK was unintentional host of the most disruptive air passenger events in Europe:
On Thursday 20 December, more than 300 – over 90 per cent – of flights from London Gatwick Airport (LGW) were disrupted as the airport was forced to abort standard procedure due to a drone sighting.
In February, London City Airport was closed following the discovery of an unexplored World War II bomb in the nearby River Thames, disrupting almost all (98.4 per cent) flights (12th February 2018).
The Beast from the East sent almost all UK airports into disarray at the start of 2018. Glasgow Airport (GLA) suffered the most as 97 per cent of its flights were disrupted over a 24-hour period (28th February 2018), leaving thousands of hopeful travelers stranded.
-ENDS-
Flight disruptions: These are the passengers' rights

For delayed or canceled flights, and in instances of denied boarding, passengers may be entitled to financial compensation of up to 600 euros per person in certain circumstances. The conditions for this stipulate that the departure airport must be within the EU, or the airline carrier must be based in the EU and landing in the EU. What's more, the reason for the flight delay must be caused by the airline. Compensation may be claimed within three years of the disrupted flight.
Situations deemed as 'extraordinary circumstances' such as storms, or medical emergencies mean that the operating airline is exempt from the obligation to compensate passengers. In other words, 'extraordinary circumstances' do not qualify for flight compensation.
With AirHelp's secure app, affected passengers can also check flight eligibility while at the airport. The app will analyse if a flight problem qualifies for compensation and will then register a claim within a few seconds. The AirHelp app is free and is available at the Google Play Store and the Apple App Store.
Methodology
In order to make an accurate prediction of flight disruption in 2019, AirHelp has undertaken comprehensive analysis of flight disruption across the world in 2018. It relies on external sources from the aviation industry, as well as its own database which hosts the most reliable and accurate collection of flight data in the world, inc. on time performance (OTP), rate of disruption, number of passengers affected by flight disruption and number of passengers eligible for EC 261 flight compensation.
About AirHelp
AirHelp is the world's leading flight compensation company, helping passengers to understand their rights and get compensation for delayed flights, canceled flights, and instances of denied boarding. Since launching in 2013, AirHelp has helped more than seven million people process airline compensation claims. AirHelp has offices across the world, is available in 30 countries, offers support in 16 languages, and employs more than 550 employees globally.