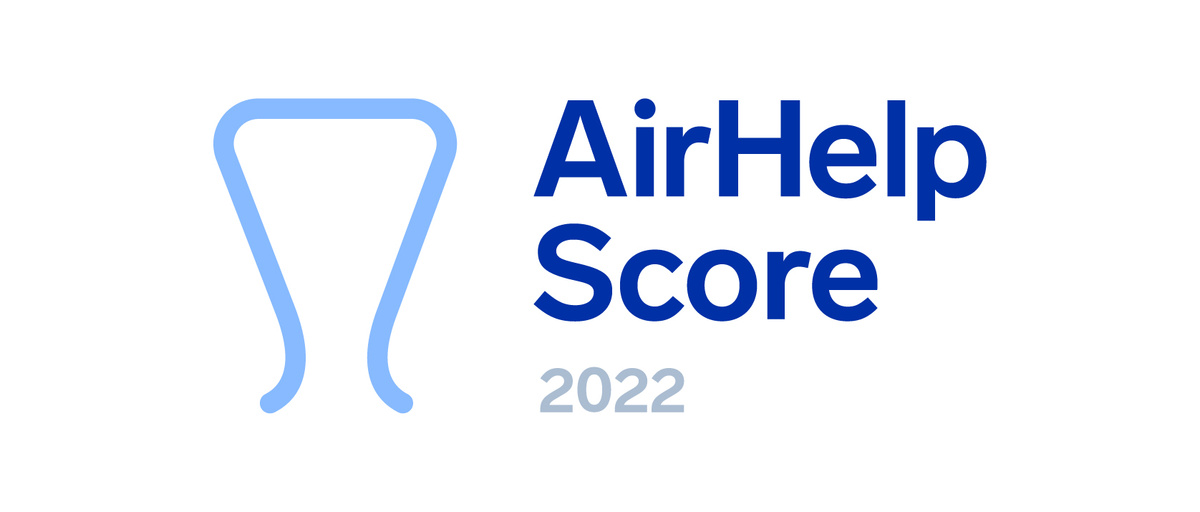 AirHelp Score 2022: These are the best airlines in the world
Last updated on 13 December 2022
The air passenger rights portal AirHelp compares 64 international airlines in the AirHelp Score.

Qatar Airways wins the ranking for the eighth time in a row

The best British airline Virgin Atlantic comes in 34th place in the international comparison  
London, December 12, 2022 – The best British airline is Virgin Atlantic, which comes in 34th place. This is the result of the AirHelp Score 2022, for which AirHelp (www.airhelp.com), the world's largest organisation for air passenger rights, analysed 64 airports taking into consideration factors such as customer satisfaction, punctuality and handling of compensation claims. Unfortunately, British and European airlines fared quite poorly on average.
Serial winner Qatar Airways achieves the best results in an international comparison 
With 8.11 out of a possible ten points, an airline from Qatar is the winner of the AirHelp Score 2022. Qatar Airways wins for the eighth time in a row. The airline scored particularly well in terms of customer satisfaction. The U.S. airline United Airlines follows in second place with 8.07 points.
There is a neck-and-neck race between the top-ranked carriers: Australian airline Qantas takes third place with a score of 8.02. Fourth and fifth place are occupied by Etihad Airways (7.98 points) and Chilean carrier LATAM Airlines (7.95 points). 
China Eastern Airlines has the lowest score in the analysis
In last place in the international comparison is China Eastern Airlines with 4.69 points. Strong nerves are required especially when it comes to compensation claims: The airline was awarded 0.4 points in the category. In second place among the worst airlines is the Irish low-cost carrier Ryanair (4.77 points), followed by the French airline Air Antilles (5.01 points). 
However, the airline Pegasus, originating from Turkey (5.14 points), and the American airline Spirit (5.53 points) also have a particularly low score. Pegasus Airlines receives the worst score of the entire ranking with regard to compensation claims - only 0.36 points were scored here. 
Virgin Atlantic takes 34th place and the biggest UK carrier, British Airways settles for 47th
Virgin Atlantic, theCrawly-headquartered airline, takes a place in the middle of the ranking with a score of 6.63 points. These results come as average. Top European airlines include German Eurowings (7.92), Austrian Airlines (7.67) and KLM Royal Dutch Airlines (7.31). These occupy sixth, 10th and 20th place respectively in the international rankings. 
Overall, the performance of UK-based airlines looks poor in an international comparison: The national carrier, British Airways, takes 47th place in the analysis (6.18 points), easyJet 48th (6.17 points) and Jet2.com 50th (5.95). Handling customer claims by BA with a score of 3.9 definitely calls for improvement.
Tomasz Pawliszyn, CEO of AirHelp, comments on the score: "In our analysis, British and European airlines did not achieve good results overall. With our AirHelp Score, we try to bring our collection of worldwide flight data closer to vacationers and travellers. Airlines and airports, in turn, can use the comparison to move forward. As a flight compensation company, our goal is not only to educate passengers about their rights, but also to create a satisfying flight experience." 
About the AirHelp Score
The AirHelp Score is a ranking of the best and worst airlines and airports in the world. AirHelp has been publishing the AirHelp Score since 2015 (with a hiatus during the pandemic) to help passengers better plan their flights. The Score allows passengers to see what treatment they can expect from airlines and airports based on data. To calculate the AirHelp Score, multiple data sources and factors are combined to give passengers a comprehensive picture of how an airline or airport is performing. The airline score is based on three factors: on-time performance, customer opinions and complaint handling. These are weighted equally. The rating of airports is also based on three factors: punctuality, customer opinions, and food and business. Here, punctuality is the biggest factor at 60 percent. To determine the results, data from January 1 to October 31 was analysed and passengers were asked about their most recently used airlines and airports.
About AirHelp
AirHelp is the world's largest air passenger rights organisation. Since its founding in 2013, the company has helped travellers enforce compensation for delayed or cancelled flights, as well as in the event of denied boarding. In addition, AirHelp takes legal and political action to further strengthen the rights of air passengers worldwide. The company has already helped more than 16 million people and operates worldwide. More information about AirHelp can be found at: https://www.airhelp.com/en-gb/.
Join the AirHelp Community
Pick up tips, tricks and good vibes from fellow travellers.
---