The holiday season is a time for joy and celebration, but when it comes to Christmas travel, it can also be one of the most stressful times of the year. Whether you are visiting friends and family or going on vacation abroad, large crowds, delayed flights, and long lines at the check-in counter can put a damper on your Christmas spirit.
While you can't prepare for every problem that may arise, there are a few things that you can do to make your holiday travels a bit more bearable and come out relatively unscathed. Travelling during Christmas doesn't have to be stressful!

Read more:
Booking Christmas Travel
Fly on a Tuesday
Want to minimise your chances of delays and getting stuck at the airport? Then try to fly on a Tuesday this December. For flights departing the UK, it is the best time of the week to travel, as 77% of the flights depart on time, while in the US, it's 81%. Avoid Fridays, which tend to be more hectic and also have higher chances of delays.
Escape For The Holidays
If you plan on visiting the most popular Christmas getaways like Las Vegas, Bali, and Milan, you'd probably have to deal with expensive rates and tight bookings. But you don't have to stay home and be a Grinch. Off-season vacation spots and less popular holiday destinations are a great alternative if you just want to get away.
For example, why not try visiting these destinations over the holidays?
Tokyo, Japan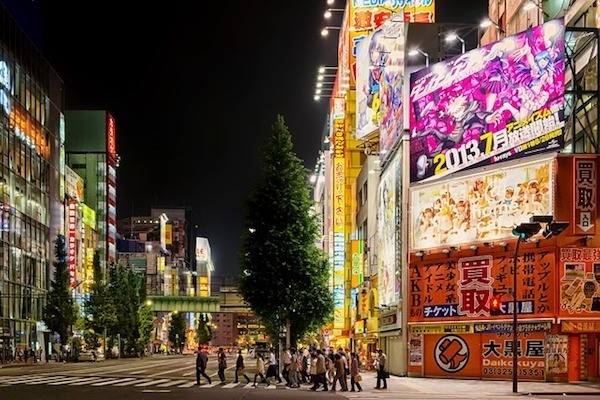 Tokyo is always busy and crowded, but tourists are more likely to flock to Japan during springtime to catch the famed cherry blossom festivals. The Christmas holiday season is, therefore, a great time to visit if you want to avoid the crowds. Christmas may not be widely celebrated in Japan, but from November onwards, the streets of Tokyo glow with a festive display of LED lights.
Nusa Lembongan, Indonesia
Enjoy all the tropical beauty of Bali — without the crowds of holiday tourists. Located just southeast of Bali, this undiscovered gem features vast, sandy beaches and stunning dive spots. Though the island has its fair share of luxury accommodations, many visitors prefer the smaller, quieter resorts where you can surf, dive, and relax on the beach.
Olomouc, Czech Republic
The Czech Republic, especially Prague, is a top choice for anyone hoping to experience a traditional European Christmas. If you want something a little bit more out of the way, Olomouc is a great alternative to Prague with its cobbled streets, charming Christmas markets, and impressive Baroque architecture. It makes for the ideal cultural getaway.
New Orleans, USA
New Orleans is known for its wild Mardi Gras celebrations in March, but Christmas time is an equally exciting time to visit — and a little more family friendly too. Christmas Eve bonfires light up the streets, with jazz concerts and authentic Cajun cuisine to delight your ears and your taste buds.
Isla Holbox, Mexico
Located just north of the Yucatan peninsula, Isla Holbox is a nature lover's dream. Cosy eco-lodges and white, sandy beaches are perfect for anyone who wants a more laid-back holiday experience. Isla Holbox is famous for its Yum Balam nature reserve, where you can often spot flamingos and pelicans flying by. There are few cars on the island — instead, you can get around using golf-carts!
There are many other places that you can discover and explore, so be sure to do some price comparisons on flights to find the best possible last minute deals.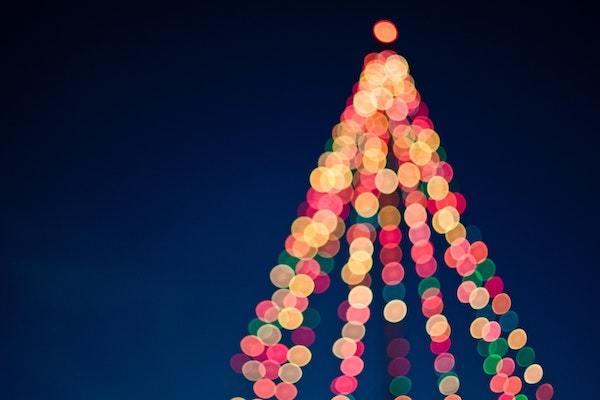 Before You Fly
Make a List (and Check it Twice)
With all of the many things that you have to keep track of during the holidays, from bookings to gifts, to accommodations, it's all too easy to forget or misplace what you need. In fact, up to 53% of holiday travellers forget to pack at least one item in their luggage, which they then have to either buy at their destination or replace when they get home.
The best way to combat this is to make a comprehensive travel list. A basic travel packing list for winter should include:
All the necessary paperwork

Up-to-date passport and visa

International IDs and driving license

Boarding passes

Tickets, rail passes, etc.

Hotel and travel reservations

A copy of all of your documents in case they get lost

Clothes

Outerwear

Tops

Bottoms

Thermals

Underwear

Shoes

Accessories

Cash, credit cards, and debit cards

Electronics and chargers

Toiletries

Any gear that you may need for your trip
Even small items like sunglasses can be expensive to replace, so make sure you make a list — and check it twice. You can use an app or just write it down — and don't forget to check again before you return home.
Shop for Gifts Online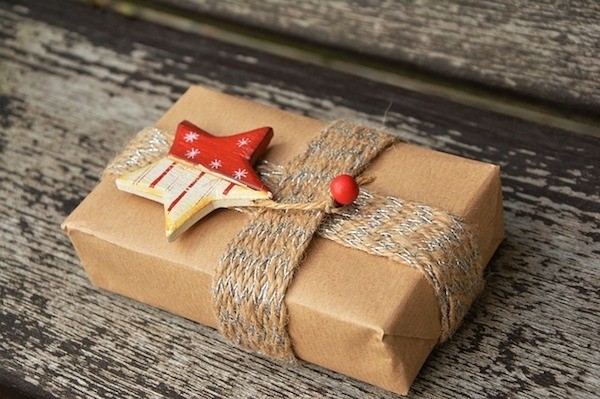 Instead of struggling through the airport with heavy bags filled to the brim with gifts, why not save yourself the effort and buy them online? You can order your gifts from a local seller and have them shipped straight to your destination. Most online stores even offer gift wrapping options.
Invest in Your Health
No one wants to be sick on Christmas and miss out on the festivities. Be sure to invest in your health before your flight by getting plenty of rest before you travel, as the lack of sleep only increases your chances of getting sick.
You are up to 80% more likely to catch a cold at the airport and on the plane than you would in your everyday life, so take steps to protect yourself. Bring a small bottle of hand sanitiser and use it as often as you can — before and after you eat, and anytime you have to touch door handles, rails, and seats. You should also try to avoid touching your face to limit the transfer of germs. You may also want to consider getting a flu vaccine or wearing a face mask while in transit.
Since you likely have to take your shoes off when you go through security, wear thick socks. Not only will it keep you warm, but it can limit exposure to fungal foot infections which may be found on airport floors.
Put Together a Self-care Kit
Put together a self-care kit to help you survive the Christmas rush. While most airlines put limitations on the liquids that you can bring on the plane, you generally have more wiggle room when it comes to food. Fill your kit with easy-to-eat snacks that you can eat while in line or on the plane. You should also have easy access to your meds, a small first aid kit, and a moisturizer to prevent dry skin on your flight. Your self-care kit should be easily accessible and neatly packed in a resealable bag.
Don't Wrap Your Presents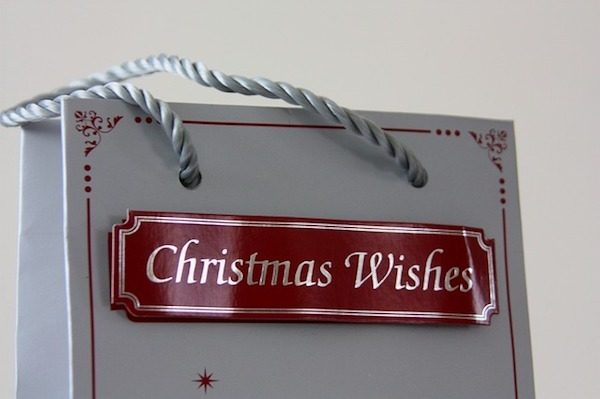 If you do decide to bring presents with you instead of ordering them online, absolutely do not wrap them! Airport security may ask you to unwrap them so that they can inspect the items, costing you valuable time and also ruining your wrapping efforts. Instead, pack gifts securely with newspaper or bubble wrap, without tape, so that they can be quickly unwrapped if needed. And be sure to watch out for liquid restrictions in your carry-on! For example, even snow globes must be below 3.4 ounces.
Bring a pack of festive gift totes, which take up little space in your luggage and allow you to wrap up your gifts quickly once you get to your destination.
Stick to Carry-on Luggage
When travelling during the holidays, skip the check-in counter and stick to carry-on luggage — if you can! Travelling light can save you a lot of headaches and minimize your chances of losing your bags. If you expect to receive a lot of gifts, pack an empty sports bag in your carry-on, which you can then check-in for your return trip.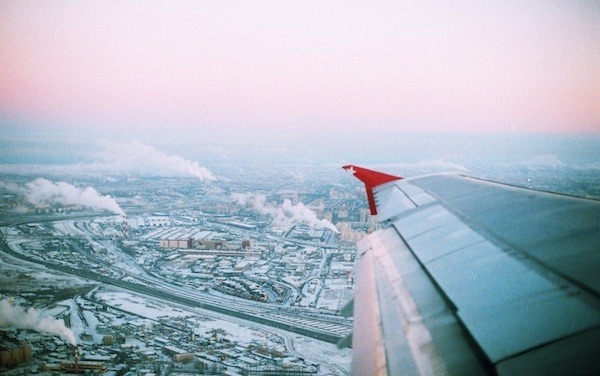 When You Fly
Check-in Online
One of the best ways to beat the Christmas travel rush is to take advantage of as many digital shortcuts as you can. For example, most airlines allow you to check-in online, significantly reducing the amount of time you need to spend in line.
In fact, almost every part of your trip, from hotel bookings, to accommodations, to event tickets can all be done online. You can also use travel apps to build and track your own itinerary.
Arrive Early
Arrive early — really early. It can be easy to underestimate the volume of people passing through an airport during the holidays, so try to arrive as early as you can to minimize any possible hold-ups. Even if you feel a little silly for being there so early, you are better off being there earlier than usual.
Keep Your Devices Charged
Airports during the Christmas rush are jam-packed with people. While many airports are trying to provide travellers with more outlets to charge their devices, you'd be lucky if you manage to find one that isn't already occupied.
Instead, make sure to fully charge your devices before your trip so that you have enough to keep you going until you board. Consider purchasing a power bank for each device, and be sure that each one is charged and ready to go.
If Traveling With Kids, Try Color-coding Clothes and Bags
Travelling with kids in a busy airport can be exhausting and nerve-wracking, and it's a parent's worst nightmare to lose sight of their child at a foreign airport. To avoid a "Home Alone" situation, dress your children in bright colours so that they are easier to spot in a crowd.
To avoid losing your child's bag, try colour-coding them in similar colours to what they are wearing. You can do this by adding matching tags or bag covers. This way, you can tell at a glance who doesn't have their bag with them.
Alternatively, you can also number your family's bags. For example, you can label it "Bag 1 of 4" to help you keep track of them.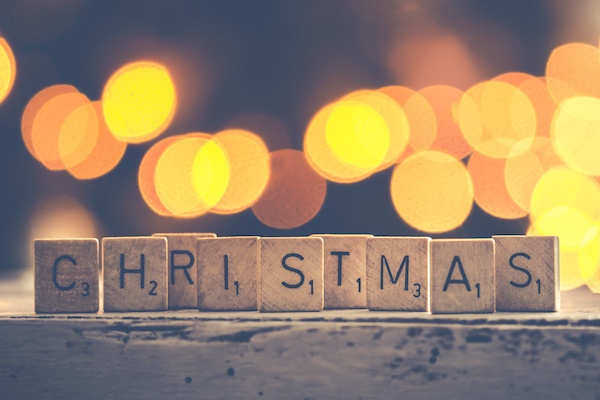 And Finally… Invest in Memories, Not Gifts
If you really want to avoid the stress of hauling heavy bags across a crowded airport, consider investing in memories, not gifts. Christmas is about spending time with your loved ones or sharing new experiences with them — even if the experience is as unpleasant as getting stranded in a foreign airport for a few hours. Forego the gifts and spend your holiday celebrating, travelling, and exploring together. Make new Christmas memories and enjoy the ride!
Flight delays happen, but that doesn't mean you have to accept them. You may be entitled to a much as €600 in compensation. If your flight was delayed, cancelled, or overbooked within the last three years.