Love to travel but want ways to do it better? Whether searching for fares, packing for your bag or surviving lengthy layovers, there are plenty of ways to optimize your trip.
With so many travel tips for flying on European airlines out there we've compiled the best airline hacks that will take your trip planning to a new level.
If you want to jump ahead check out our:

Booking Hacks
Browse anonymously when looking for flights
Have you ever found a great flight fare online, only to find it has gone up when you're ready to book? Sometimes it happens even if it's just a few minutes later. It's a common frustration when booking travel online.
In fact, it happens so often that some people think airlines use your search history and cookies to raise prices when you return to book. Airlines claim this isn't true, it's just an effect of prices rising as seats sell out.
Not sure who to believe? Well, it won't hurt to browse flights anonymously in a private browser – just in case.
Simply open your browser, click 'File' in the top header and select 'New Incognito Window' on Chrome or 'New Private Window' on Safari and Firefox. Then browse away without the fear of a price bump.
Sign up to fare alerts to know when prices drop
Some flight comparison websites like Skyscanner, or Kayak can notify you of rate changes on the flight you're eyeing. This is great if you have a set date and flight you need, but it's currently out of budget. You'll be first to know if the price changes.
If you have more flexibility in your travel dates, sign up for individual airline newsletters that will keep you in the know about flash sales.
With these airline hacks, your inbox will be full of the best fares.
Book an airline with no change fees if you might need to change your flight
If you book a non-refundable ticket, making a change may cost you more than the original price of your flight!
European airlines allow you to change or cancel your flight free of charge only within 24 hours. If that window has closed, airline change fees can cost you up to £170, along with any increased flight cost.
So if there's a chance you might need to change your ticket, here's our best airline hack: book with British Airlines. Even if you book a non-refundable ticket, if you have to cancel your flight for certain reasons out of your control you may still receive credit towards your next trip.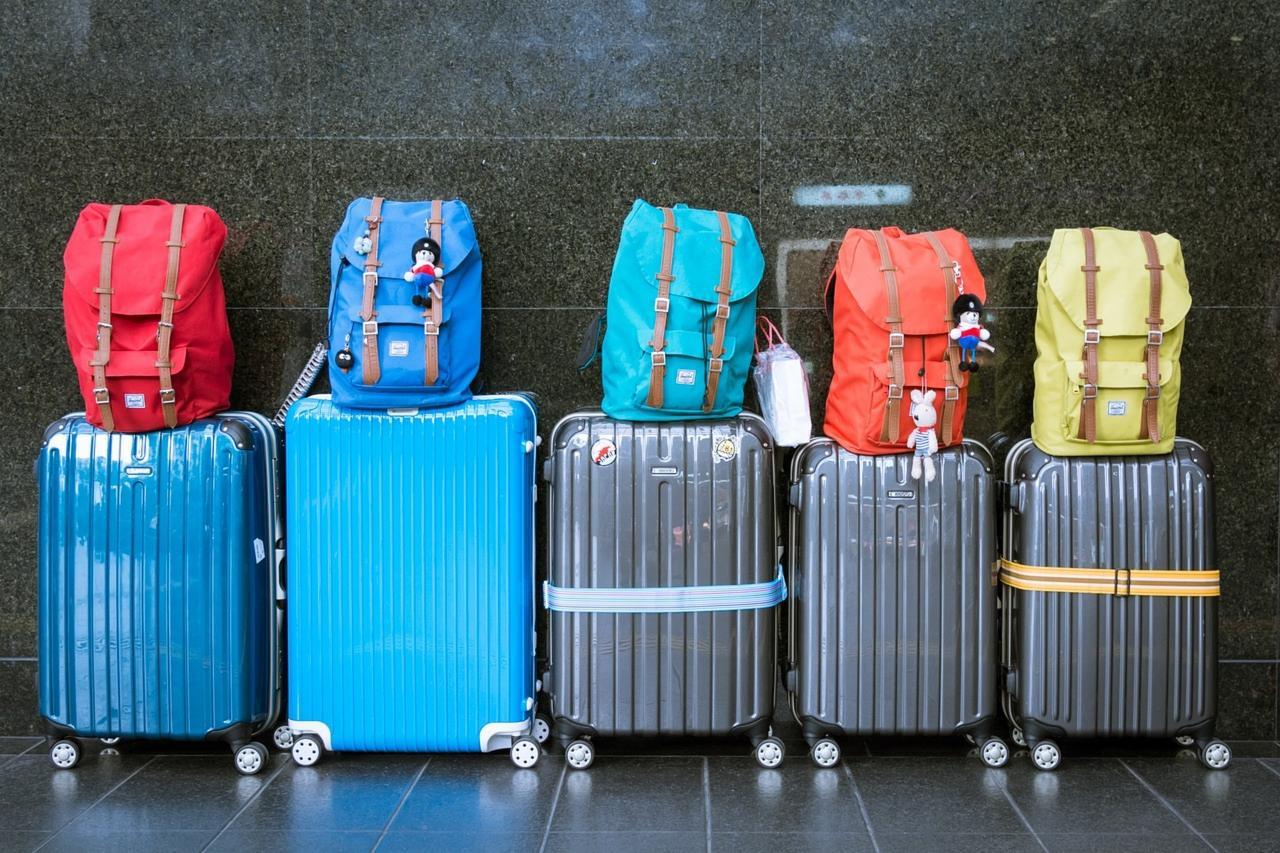 Baggage Hacks
Make room in your luggage by wearing extra layers
The travel hacks for flying about rolling the items in your suitcase and stuffing smaller items inside of shoes are great ways to save space when packing. Another way to maximize your wardrobe selection without leaving anything behind is to wear bulkier items when you fly.
Jeans, boots and coats all weigh your bags down. Instead of packing them, pair with a t-shirt and cosy sweater for your flight. This is one of the airport travel tips that has an added bonus – your puffy jacket can double as a pillow!
Use your pockets to create space in your bag
When dressing for your travel day, wear items with as many pockets as possible.
Using pockets to store items such as accessories or small pieces of clothing will free up space in your luggage. The crafty packing hack can end up being a baggage fee saver. The more you can carry in your pockets the less chance you have of your bag being overweight.
Add your bags as soon as you book
If your carry-on or checked bags can't fly for free, save money by reserving your bags as soon as you book your ticket.
Baggage fees can double in price on some airlines if you wait to pay for them at the airport. With easyJet, if you wait to reserve your checked bag at the airport instead of when you book your flight the price goes from £10 to £40.
You can also add bags to your trip when checking in online for a lower price than at the ticket counter.
For an extensive rundown on airline baggage policies check out our baggage allowance article.
Upgrade your ticket instead of paying overweight baggage fees
For those who believe more is more when it comes to packing, baggage fees on a round-trip flight can greatly increase travel expenses. The type of ticket you book, the varying airline baggage policies, whether your flight is within Europe or further afield and if you carry-on or check your bag all factor in.

When faced with an overweight bag fee of up to £140, ask the attendant how much it cost to upgrade instead. Many times, the fee you'll pay to move up a class will offset your baggage fees. For example, Virgin Atlantic Upper Class passengers can check 3 bags weighing up to 32kg each instead of two 23kg bag allowance for Premium passengers.
Plus you'll be able to enjoy all of the other perks like expedited boarding and complimentary drinks on board that come with flying Upper Class.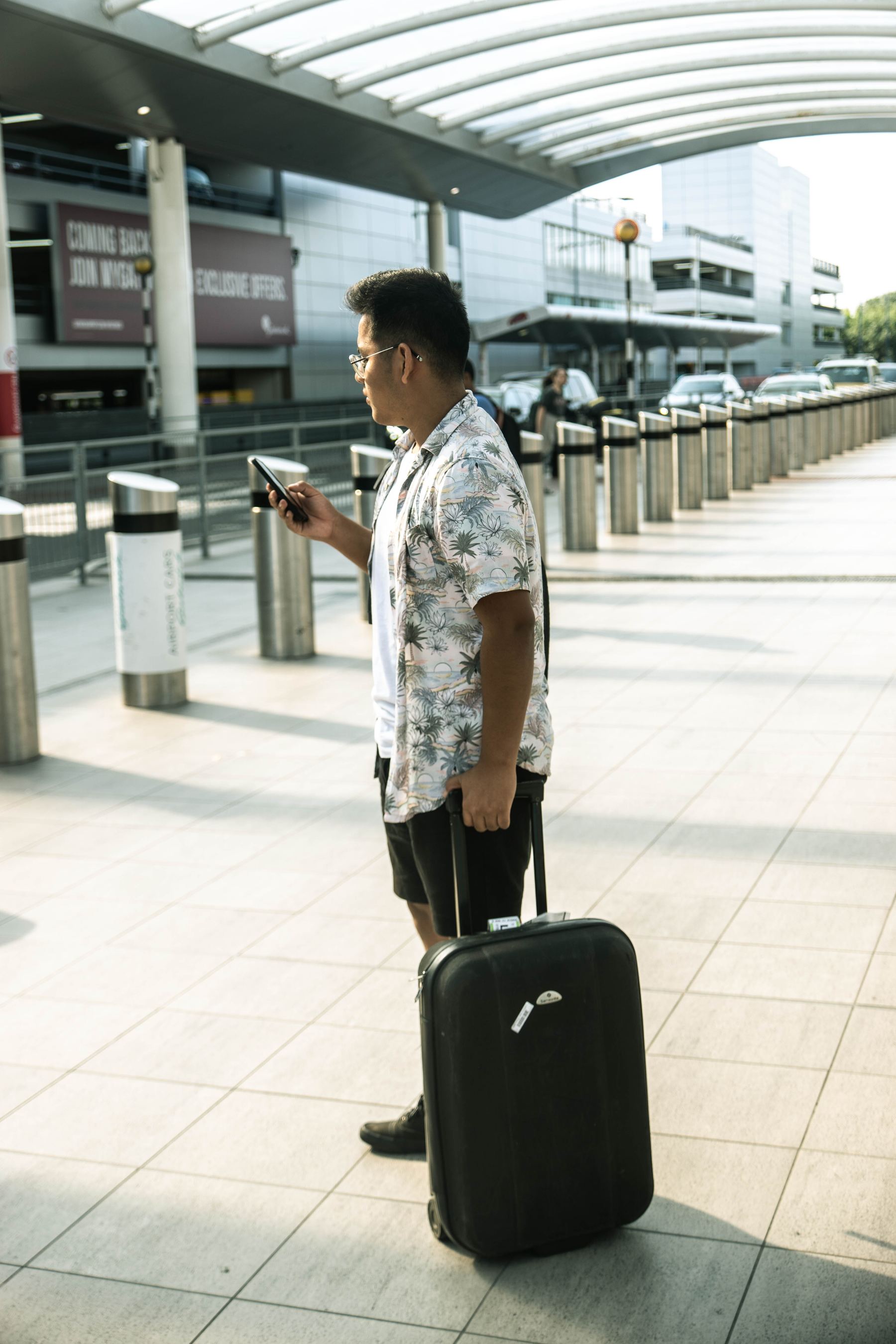 Check In Hacks
Pick a prime seat on your flight by looking at reviews
The earlier you check in, the better your selection of seats. To help make the best seat selection compare the available seats on your flight to the reviews on seatguru.com. They collect reviews from fellow travellers that factor in legroom, proximity to the bathroom and other factors that will make your flight comfortable.
Download the airlines' app for boarding alerts and entertainment
Delete some of the old memes on your phone to make space for your airline's mobile app.
You can easily check-in from the app which means your boarding pass will always be on hand. You will also be notified directly to your phone about any airline updates relevant to your flight.
While waiting for your flight, browse the gift shops stress-free because you'll receive an alert when your flight is boarding. But stay on the safe side and don't stray too far away from your gate.

For airline hacks for when you're in the air, certain airlines such as British Airlines also offer access to their in-flight entertainment such as movies, tv and music on the iPhone version of their app. All the more reason to download before take off.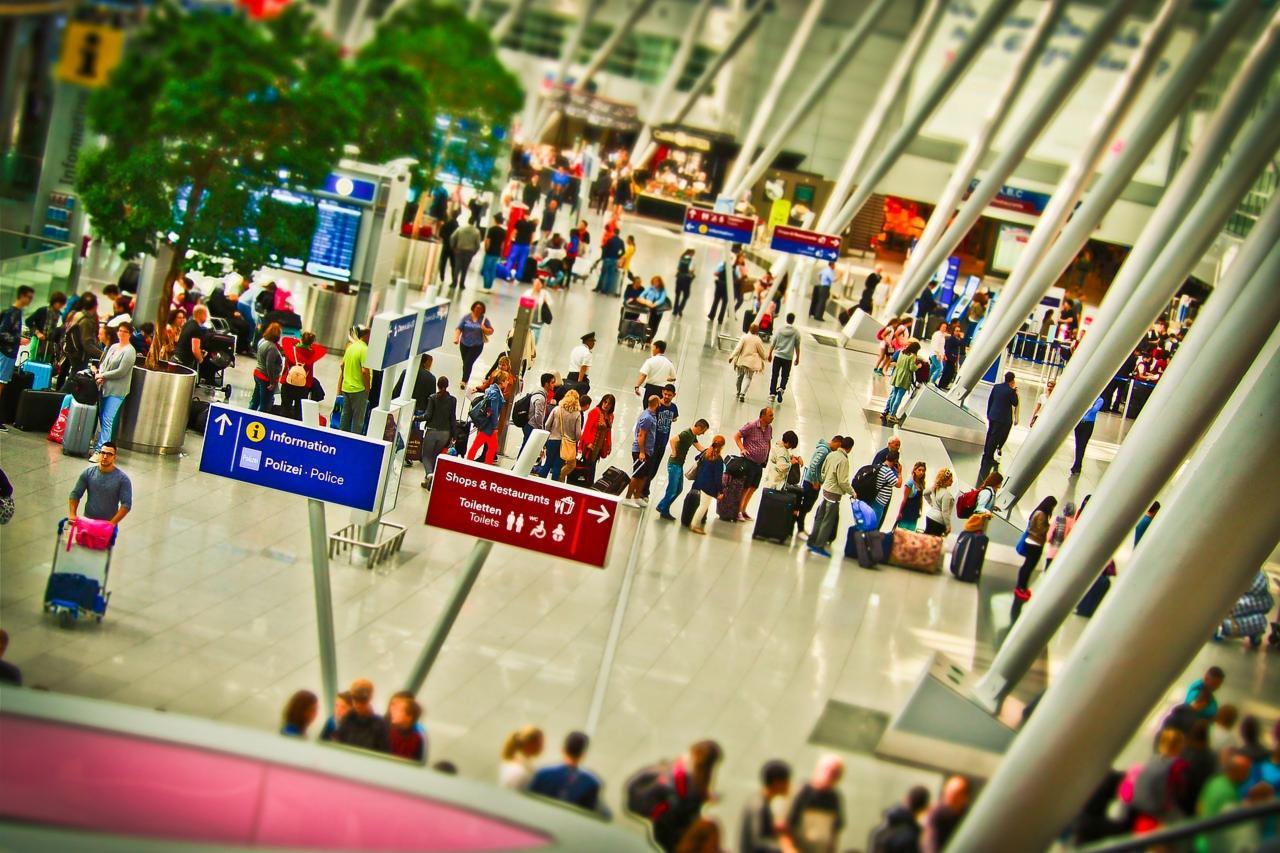 Airport Hacks
Get a pass to skip the security line
Facing the airport security line can be a dreaded experience but we all have to do it when we fly.
Waiting to get to the other side of the body scanner can cost valuable time on the way to your gate. These airport tips can keep you from missing your flight by cutting the line.
Before booking your flight, check to see if your airline offers perks for you to bypass security lines. Whether you're flying first class with British Airways or if you're an easyJet Plus member – the airline and ticket type you choose can get you to your gate faster with access to the Fast Track security lanes.
At many major airports across Britain you can register online before your flight to breeze through airport security Fast Track security lanes for £4-£7 per trip. Heathrow airport also offers access to FastTrack security lanes for £12.50 per trip. Since space is limited, sign up for Fast Track as soon as you book your flight.
International residents in the UK can also skip the landing card on the way back. With the Registered Traveller service you can exit Passport Control faster on your return trip for an initial year long membership fee of £70, and £50 to renew.
Registration is open to those with a UK visa or entry clearance as long as you've travelled to the UK at least 4 times within the last year.
Find out security wait times before you arrive
Don't want to delve out money to cut the line? Find out how long it will take you to get through security to plan your ideal arrive time at the airport with the MiFlight app.
Security wait times at airports all over the world are updated in real time by travellers. After you get through submit how long it took to help out the next passenger searching for airport hacks.
Get an all-access pass to enjoy faster Wi-Fi connections
Many airlines offer lounges with exclusive Wi-Fi and other amenities but if you're not a member you're left with the complimentary airport Wi-Fi. While free Wi-Fi is great, some airports require you to sign up before surfing or have a browsing time limit.
Get access to password protected connections with the free WiFi Map app where users add the log in codes to Wi-Fi connections all over the world. This is one of the airport tips that will come in handy outside of the terminal if you are in need of internet at your destination.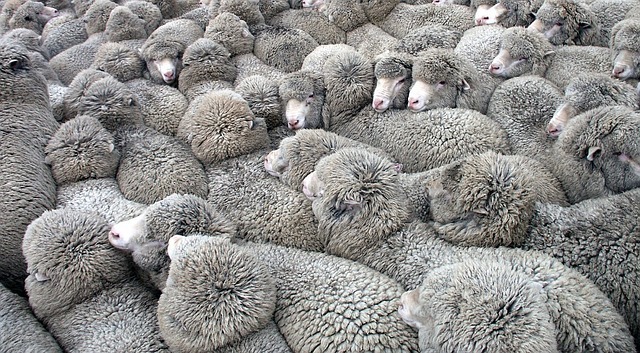 Overbooked Flight Hacks
Know your passenger rights when it comes to overbooked flights
You arrive at your gate to find out that your flight is overbooked. It may sound harmless to volunteer to wait a few hours or even another day for the next flight out.
The airline generally offers tons of perks which may include a credit for future flights, class upgrade, meal vouchers, frequent flyer miles or a hotel voucher if you need to stay overnight. However, the value of these perks doesn't always add up to the compensation you're due when airlines overbook flights.
What if no one volunteers to give up their seat and you're the unlucky one to get bumped? You'd be entitled to a new flight to your destination, plus up to €600 depending on where you're headed to and how much time the delay cost you.
The ultimate travel hack is to know your rights when it comes to overbooked flights.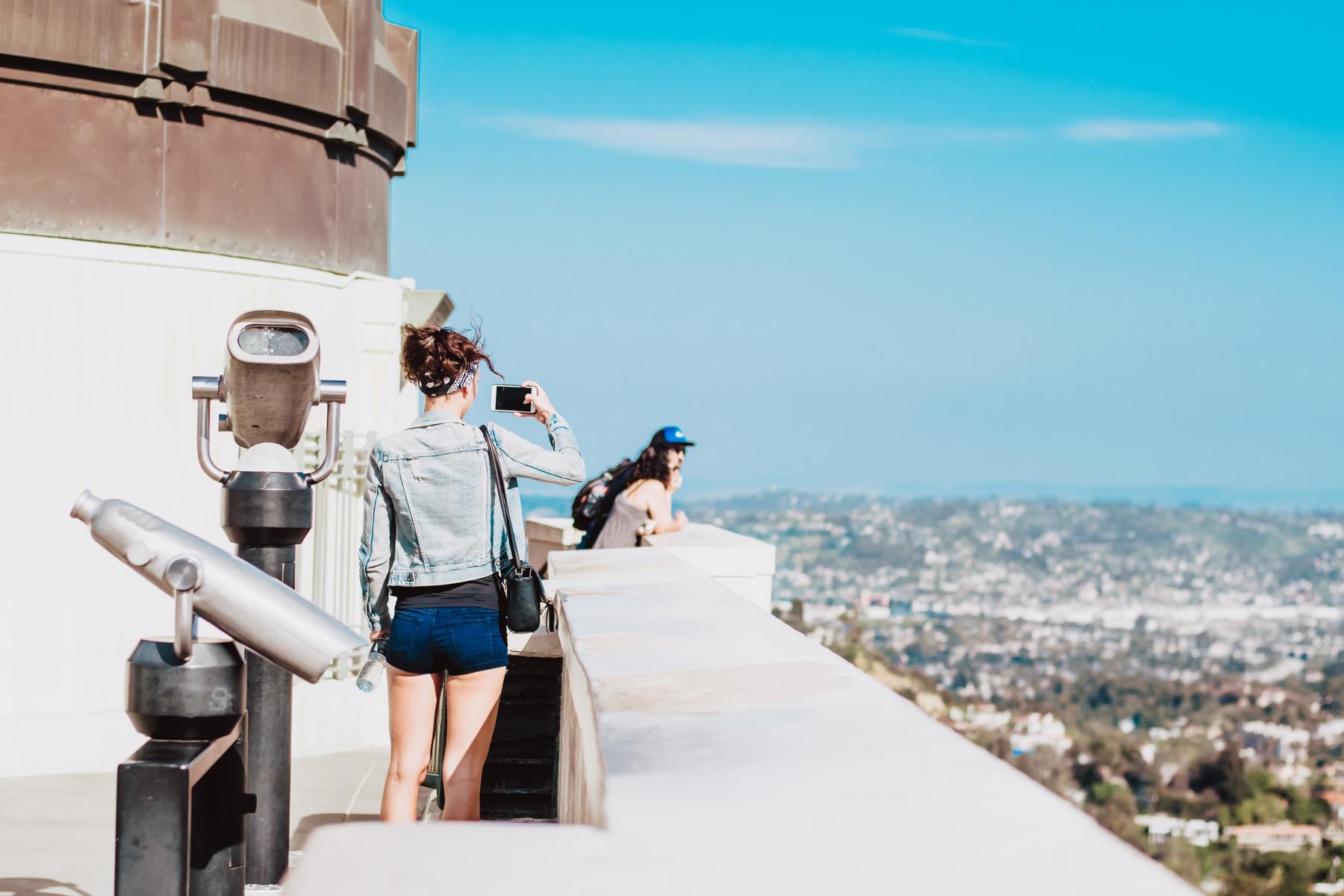 Layover Hacks
Turn your layover into a free day trip
Waking up from a nap or pausing your movie in order to deplane for a layover is no fun. We have travel hacks for flying to turn that tedious layover into an adventure!
When booking flights that require a connection, opt for longer layovers to make a day trip out of it. With this layover flight hack you can leave your checked luggage in the care of the airline and explore an additional city at no extra cost.
For an international layover flight hack, travel with airlines that offer free stopovers such as Air Canada, Emirates and more. You can opt for a longer layover to stay in stunning cities all over the world. Just be sure to make it back to the airport in time for the next leg of your trip!
Trips can be overwhelming to plan but hopefully these airline hacks will help you book your next trip with ease. What airline hacks have you discovered? Comment below!
Flight delays happen, but that doesn't mean you have to accept them. You may be entitled to a much as €600 in compensation. If your flight was delayed, cancelled, or overbooked within the last three years.