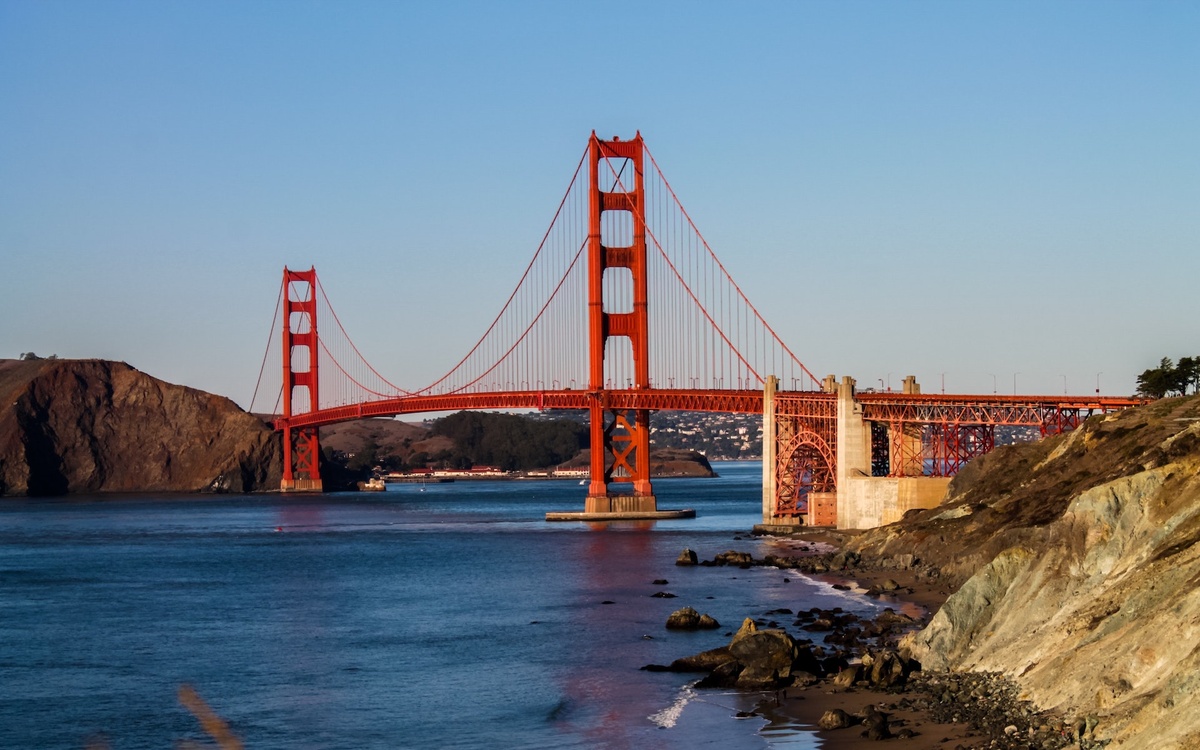 What is travelling to the US from Europe like right now?
By Jaqueline Junginger・Last updated on 31 March 2022
Can a European tourist travel to the USA right now? The short answer is — yes. Last year, the 8th of November 2021, was the end date of the US' Europe travel ban. After more than 20 months of being closed off from international travellers, US travel restrictions have finally lifted, at least for those who've been completely vaccinated.
Since other countries are opening up and summer is fast approaching, and is predicted to become one of the busiest travel seasons ever — there is an immense demand right now to go out and travel after nearly 2 years of pandemic restrictions. Just make sure that you always check for any additional requirements before booking a flight as the situation is subject to change.
Tips for travel from Europe to the US
We asked some travel experts what their experience traveling to the USA from and Europe is like and what their tips are for navigating US travel requirements.
Get tested
Right now, the Covid test requirement for travel to the USA is a rapid antigen test or proof that you've recently recovered from Covid-19. You will need to provide a negative test even if you've been fully vaccinated. It must come from a licensed testing facility. Alternatively, you can also book a supervised online self-administered test, where a health care professional will guide you through the process.
Nick Brennan of My UK SIM Card shares his experience: "The USA still requires inbound travellers from Europe to have a negative COVID test. However, this can be a rapid test (which is cheaper than a PCR test), but the rapid test must be medically supervised and taken within 1 day of your flight. So although you can self-administer the rapid test, it must be supervised.
Thankfully there's a number of companies that provide this very service: they send you a test kit, you book in a video consultation time slot, log on at that time, you're supervised as you administer the test, then you wait 15 minutes and upload a photograph of the test strip. Assuming it's negative, you're then emailed a test certificate PDF in about an hour, which you show as you check-in for your flight."
Claire Waggoner, a frequent traveller and blogger at Tall Girl Big World has this to say: "My top tip for European travellers entering the US is to make sure you take the correct Covid test and double check the timing requirements on the test (currently you're required to take a rapid antigen test 24 hours or less before your flight). If you have any layovers, try to time your Covid test to fit within the 24-hour testing window for all of your flights, not just your first flight. You may be asked to present a negative test certificate more than once!"
Alex Miller of UpgradedPoints.com also notes that "the testing requirement is for air travel only, so if you're arriving by land, you do not need to worry about this. Flying into Tijuana, for example, and then walking across into San Diego is a way you can avoid the necessity of a test."
This means that you will only need to test for your inbound flight to the US, but do not have to present tests while travelling from one state to another, such as by car or bus.
Be sure your Covid vaccine is recognised by the US
Even though testing is still required, vaccination is also a requirement when entering the US. Right now, they are only accepting vaccines that have been approved or authorised by the US Food and Drug Administration, or have been listed for Emergency Use by the World Health Organization. You can find a full list of accepted vaccines here.
The US accepts a wide range of proof of vaccination, including the UK National Health Service Covid Pass, and the European Union Digital Covid Certificate. Printouts or digital photos of an authorised Covid-19 vaccination certificate are also acceptable.
And of course, you need to make sure you have completed your vaccination series. Unlike the EU, the US does not currently require that you've had a booster shot, and will accept 2 doses (or 1 dose in the case of the Johnson & Johnson vaccine) as fully vaccinated, provided it's been 14 days since your last shot.
You'll be required to provide contact information
The Centers for Disease Control and Prevention (CDC) requires aircraft operators to gather contact information on their passengers when entering the US. This will include information such as your contact details, where you are staying, and where you plan to travel to. The airlines will retain the information for 30 days, and may transmit the information to the CDC if they request it.
This system is similar to the Passenger Locator Forms in Europe, which will allow them to identify and locate passengers who've been exposed in case of an outbreak.
Check local Covid restrictions in each state
In the US, more than 40 states have fully reopened, which means that they no longer have any Covid restrictions in place — there are no more mask requirements, social distancing, or restrictions on gatherings. In fact, the very few states that still require masks, such as New York and Washington, only require them in places where there are people at risk, such in hospitals or nursing homes. People are still encouraged to wear masks, but it is mostly voluntary.
Suzanne Bucknam, CEO at Connecticut Explorer and an avid traveller shares her experience: "I've recently travelled to Hawaii and here's all you need to know about traveling to the US. Quarantine rules loosened and have come down to just 5 days if you're not fully vaccinated or tested negative before coming. Indoor mask mandates remain to ensure the crowd will stay safe. One tip I would like to give you is do your research in depth wherever you go. People are very welcoming but in case things go south you should have all the necessary information. "
Fill out your ESTA
Don't forget to check travel requirements beyond Covid-19 restrictions. Many EU countries are exempt from applying for a Visa when visiting the United States for 90 days or less. If you come from a Visa Waiver Program country, you will, however, need to apply for the Electronic System for Travel Authorization, or ESTA.
Like the European Travel Information and Authorisation System (ETIAS), this system was introduced to improve the management of borders, make it easier to detect and prevent crime and terrorism, and prevent irregular immigration. Europeans who travel frequently to the US should already be familiar with ESTA, as it has been mandatory since 2009.
Be sure to fill out your ESTA a minimum of 3 days before your flight.
It's a good time to travel to the US right now
Even though you still have to jump through a lot of hoops to travel to the US, for many travellers, it's worth it. Life is pretty much back to normal in many parts of the US, so you can enjoy the full experience of travel with practically no restrictions once you've landed.
And since this upcoming summer is promising to be a busy season, now is the time to make sure you plan your trip before flights become too expensive. Just make sure you always keep up to date with the latest requirements!
Editor's note: Some statements have been shortened or edited for clarity.
Photos by Pixabay, The Digital Artist, and Leonhard_Niederwimmer.
Join the AirHelp Community
Pick up tips, tricks and good vibes from fellow travelers.
---