Canadians Leaving Money Up in the Air with +$65 Million Unclaimed in Flight Disruption Compensation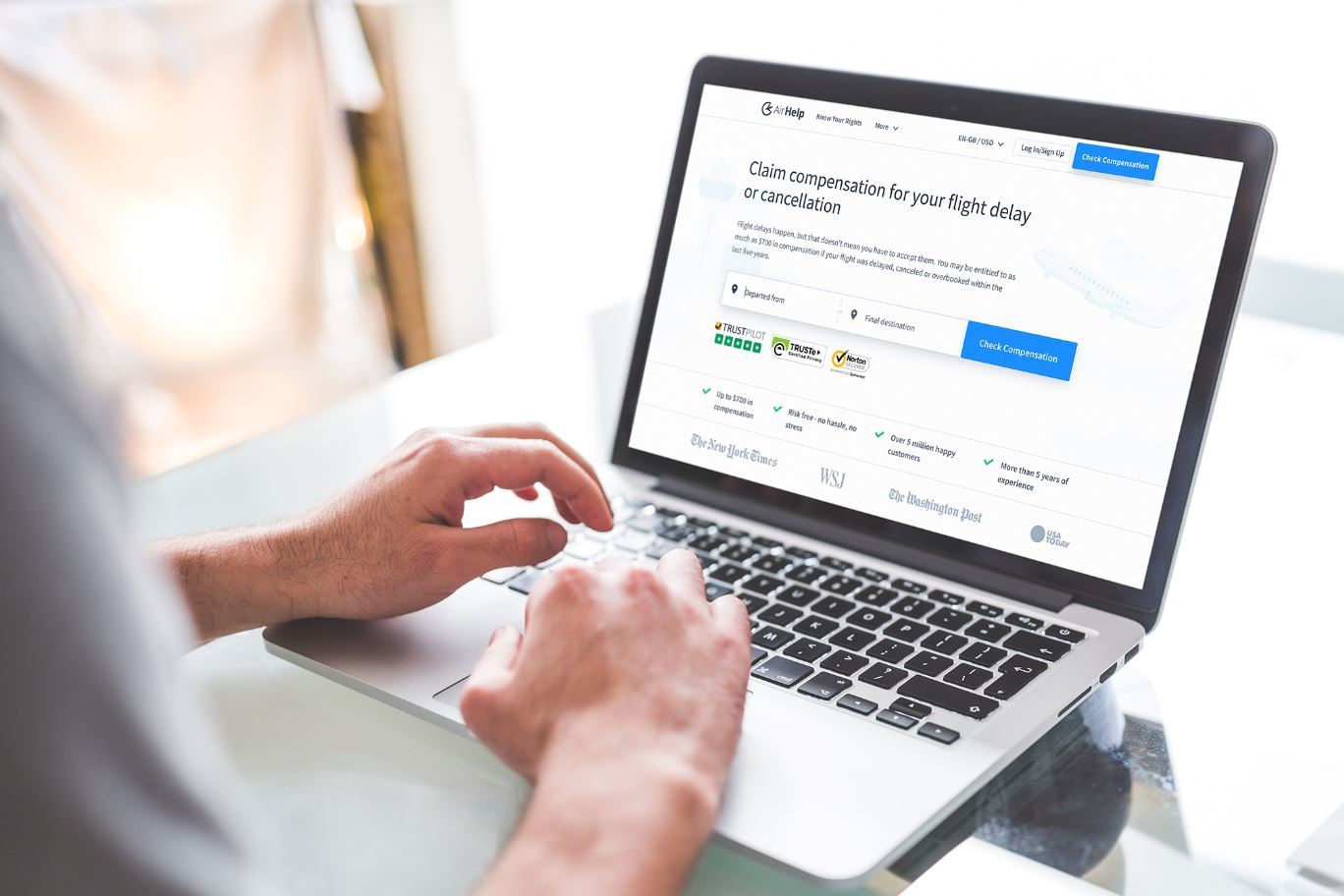 Help your friends by sharing AirHelp and get €10!
Have a friend who experienced a flight disruption in last 3 years? Help them get up to €600 in compensation and earn €10 in the process!
AirHelp lands in Canada to help Canadians claim flight disruption compensation from European airlines
Toronto, ON – April 4, 2018 – International travel can be an unpredictable affair. While hotels can be re-booked and rental cars rescheduled, for many Canadians headed out on their European trip, a flight delay can mean the loss of the most irreplaceable asset of all – time.
In fact, in 2017 alone, more than 109,000 passengers departing or returning  to Canada from Europe faced flight mishaps. Frustration and wasted time are inevitable – but compensation for it is not. What many Canadian travellers do not realize is that disruption of their flight may make them legally eligible for compensation. In fact, last year's flight interruptions are valued at more than $65 million in compensation to travellers in Canada.
AirHelp is a leading edge technology company that is offering solutions to passengers that have faced flight interruptions to claim compensation. Their web and mobile application was created to do the heavy lifting by informing travellers of their passenger rights and acting as a pocket-sized passenger rights advocate team that helps passengers claim rightful compensation. The brand lands in Canada to increase that lowly compensation claim rate and help Canadian travelers flying to or from Europe receive the reimbursement through claiming Europe's world-leading EC261 law.
On a global scale, almost nine million flyers are legally entitled to flight disruption compensation per year. Yet, only 66 per cent will file for the compensation they are legally entitled to – meaning $8 billion dollars in reimbursement is untouched each year.
Airhelp to the rescue – how it works!
AirHelp scans boarding passes at the touch of a button and tells travelers if their flight disruption is eligible for compensation. Passengers can even connect AirHelp to their inbox to scan for applicable flight tickets from three years ago, and get updated automatically on future eligibility once they are on a disrupted flight. Then, AirHelp eliminates the stress of applying for flight compensation in a foreign country by fighting the tiresome legal battle on behalf of the passenger.
What started as a passion project in 2013 has skyrocketed into an international tech business. As avid travellers, co-founders Henrik Zillmer, Nicolas Michaelsen and Greg Roodt are no stranger to the trials and tribulations of flying. They've experienced first-hand the demanding process of filing for flight interruption compensation. It's from this frustration – and the urge to help fellow flyers dealing with the same – that AirHelp was born.
"Throughout many years of international travel, we noticed the frustrating trend of flight delays and interruptions that were routinely taking place without good cause," says Henrik Zillmer, Co-Founder and CEO of AirHelp. "When we dove deeper we realized the scale of the problem, the level of difficulty involved in claiming compensation and the amount of money being left unclaimed by travelers. What was lacking was an understanding of flyers' rights and a means for travelers to easily claim the money they are entitled to. This issue is only exacerbated for Canadian travelers attempting to claim in a foreign market with language and legal barriers"
The truth is that few passengers understand their rights or know these compensations exist, let alone how to go about claiming them. For those who do, the process of recouping funds can be arduous at best.
But the reward can be substantial –Compensation is allocated per passenger resulting in individual passengers being eligible for as much as $920 CAD in compensation through Europe's EC261 law.
"Most countries – including Canada – either have created or are working towards having laws that hold airlines accountable for passenger delays," says Christian Nielsen, Chief Legal Officer at AirHelp. "But despite these laws, what we found is that airlines often reject compensation claims without providing a reason or simply fail to respond to complaints."
"Europe's EC261 law is trailblazing the way in the international arena for passenger rights and assistance. With AirHelp, we want to extend the benefits and reach of that law to travellers of all nationalities flying in and out of Europe," continues Nielsen.
As AirHelp launches in the Canadian market, the company has teamed up with award-winning travel expert Heather Greenwood Davis of Globetrotting Mama to help educate Canadian travelers on the compensation they may be entitled to and how to claim it.
"Flying has become second nature to me, but the unpredictability of flight delays and cancellations are some of the biggest stressors when travelling. Now AirHelp, literally in my back pocket, I have peace-of-mind before takeoff," says Heather.
As Europe continues to grow as a hot destination for Canadians so too will the amount of flights and subsequent disruptions. Canadians can find much needed assistance and peace of mind knowing their covered in case of interruptions before they even step foot on their plane.
-30-
About AirHelp:
AirHelp is the world's leading flight delays compensation company, helping individual passengers apply for compensation following a delayed, cancelled or overbooked flight. Since launching in 2013, AirHelp has helped more than five million people process airline compensation claims worth almost $477 million CAD in total reimbursement. AirHelp has offices across the world, is available in 30 countries, offers support in 16 languages, and employs more than 500 employees globally.