Everything You Need to Know About Air Passenger Rights
Millions of air passengers travel each year, but a large number do not realize that there are air passenger rights to protect them while in transit; EC 261 Compensation and Beyond
Info for coronavirus cancellations:
Cancellations caused by coronavirus don't qualify for compensation, but we've summarised our advice on your rights and refunds here.
Alternatively, check if previous flights from the past 3 years qualify for up to US$700 compensation:
Check Compensation
What the law says about Air Passenger Rights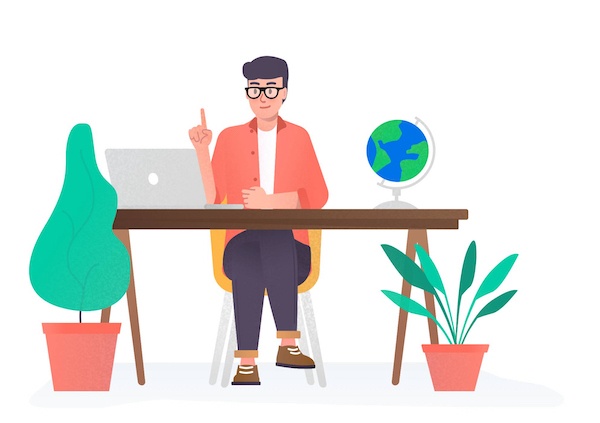 Air passenger rights involve specific laws that support travelers and advocate for some kind of compensation when people face flight disruptions caused by the airlines.
Though the contours of the law vary from country to country, these types of laws are prevalent domestically and internationally (in the US, Europe, and beyond). In essence, if a person travels on an aircraft, they have legal rights.
The problem is that many people are not aware that the law is on their side or even that passenger rights exist. In fact, 85% of air passengers do not know their rights.
Playing an Active Role in Air Passenger Rights
At AirHelp, we are committed to serving the travel community and air passengers at large with crucial, up-to-date information regarding travelers' rights. It is our mission to help novice and expert travelers alike understand decisive details.
What's more, we seek to simplify specific legal statues that are on your side, so that you know what the laws do and how you can effectively approach a wide variety of flight disruptions beyond your control. We help people that experience flight delays, flight cancellations, denied boarding, baggage problems, and missed connections.
So far, we've helped millions of travelers and we also provide additional technological tools for travelers in their flight compensation quests.  In doing so, AirHelp has fundamentally changed the legal industry, holding airlines accountable and by offering 'Justice-as-a-Service' to consumers.
Every journey matters and so do your rights
Millions of travelers around the world are unaware that they have rights!
The European regulation EC 261 exists to protect the rights of travelers. However, it is clear that air passengers still feel powerless against airlines.
This year* AirHelp revealed that only 13% know that they have the right to compensation when travel plans go wrong, and only 34% feel that they receive enough information from airlines.
As a global leader in education and advocating the rights of passengers, AirHelp is proud to launch our Air Passenger Rights Awareness Month in partnership with some of the travel industry's top players.
To join the conversation and learn even more from the global experts, visit AirHelp on Facebook and Twitter.
*Unless otherwise stated, all data is provided by YouGov Deutschland GmbH. 7,103 respondents participated in the survey, which took place between January 31, 2018 and February 06, 2018. The results are representative for the population of (ages 18 and older) in Germany, the UK, Sweden, Denmark, Italy, Norway, and Spain, among them 6648 air travelers.
EC 261 Passenger Rights Regulation - travel's best kept secret
16 million: The amount of people helped by AirHelp
66% of air travelers feel uninformed by the airlines
13 million passengers eligible in 2017
5 billion euros are left unclaimed every year
13 percent - the amount of people that understand their rights
Our ambition
"With the launch of Passenger Rights Awareness Month we hope to push the envelope further in our efforts to inform travelers all over the world about their rights. This campaign is part of our tireless work to help travelers get the compensation that is rightfully theirs and support them all along the way."
Christopher Elliott
Christopher Elliott, consumer advocate and travel journalist, adds, "While all air travelers — including US-based passengers — are protected by international regulations like EC 261 and the Montreal Convention, the sad fact remains that more can be done to help them. The US is far behind other countries in terms of protecting travelers. Current regulations are inadequate and in the current administration, the few rules on the books are not being adequately enforced."
Charles Leocha / Travelers United
Charles Leocha, President & Co-Founder of Travelers United, also adds "AirHelp is a gift to consumers who find the compensation landscape difficult to navigate. In Europe it provides a single platform that helps harmed consumers. And, in the USA it does even more. AirHelp educates travelers about rights that are not available within the USA however that US travelers can enjoy when traveling to or through Europe. Travelers United has been working with DOT in the US to make passenger rights clearer, however, mandatory compensation for delayed flights is a foreign concept to US travelers. Seeing these passenger rights in action in Europe will let American travelers know that the system can still operate with strong consumer protections and will allow US passengers to easily navigate the EU process for compensation."
Air Passenger Rights and Regulations People Should Know
While it's true that individual countries abide by their own laws, there are some key features of regional or international laws that serve as powerful tools to air passengers. These include, but are not limited to, EU legislation EC261, various US laws, and the Montreal Convention.
Legal Strong Suit
Certain regulations have a wider reach or prove more advantageous than others. However, it's best to remember that disrupted flight circumstances can differ significantly, and it's helpful to know which strengths you can rely on for your journey.  
US Laws
Unfortunately, US laws regarding passenger rights are not as extensive as European or international laws.
What US Laws Can Do For You
US laws are, however, particularly beneficial to individuals who are denied boarding or who experience luggage problems.
Flight Compensation Regulation EC 261 / 2004
What is EC261?
EC 261/2004 is a regulation in EU law that favors the passenger and holds airlines financially accountable when air travel takes an unexpected turn that are deemed the airlines' errors. In comparison to other legal statutes regarding passenger rights, EC261 is one of the most comprehensive. This important piece of legislation plays a vital role in advocating for air travelers and passenger rights at large.
Why it Makes Sense to Know About EC261
Travelers often do not understand that in many instances, airlines are legally and financially responsible for flight issues, not the passenger.  
Depending on your flight, flight scenario, and ultimate destination, understanding passenger rights and filing a claim can mean up to $700 per flight in reimbursements. AirHelp has a staff of legal experts to iron out the finer details and legal jargon. AirHelp does not charge travelers to file a claim.
Montreal Convention
What is the Montreal Convention?
The Montreal Convention covers passengers on international flights. These passengers are thereby issued rights, and potential compensation for flight disruptions are honored by participating nations.
Why it Makes Sense to Know About the Montreal Convention
130 nations honor the regulation, including the US and the EU. The Montreal Convention is also decently generous regarding baggage problems.
Extraordinary Circumstances
Not all flight disruptions fall under the support of passenger rights clauses. The following circumstances are typically not considered within the scope of an airline's responsibility, and therefore, would not be covered by the laws in place. In other words, the list below does not qualify for compensation:
Air Passenger Rights
Strikes initiated by airport employees or air traffic control
Political unrest
Inclement weather
Security risks
Renewed Hope: Passenger Rights Results
The focus on educating travelers, advocating for people who have experienced flight disruptions, and holding the airlines to the laws already in place are all strengthening the efforts and commitment to supporting more seamless travel and furthering passenger rights.
Accountability and Responsibility
Since its launch in 2013, AirHelp's legal team has successfully challenged airlines that attempt to dodge their liability using unfounded arguments. For instance:
Natural causes: On one of the Greek islands, an airline maintained that a delay was caused by the need to wait for the sun to de-ice the aircraft naturally.
The mystery passenger: In Germany, one airline maintained that a passenger who was filing for compensation did not exist at all.
Drunken passengers and broken windows: In Finland, AirHelp won a case where a delay was caused by the offloading of two drunken passengers, as well as the crew needing to fix a broken window. The court decided that neither of these causes fell under "extraordinary circumstances."
Legal Achievements
Poland
Disruptions on multi-leg flights: AirHelp has won a case where a passenger claimed compensation for their disrupted multi-leg flight that had a delay on the second leg. The airline only paid out compensation for the second leg, not for the whole route. The court decided that it is irrelevant which leg is affected; compensation is due for the whole route. This decision is likely to be followed by other courts.
Sweden
Refusing Re-Routing: If passengers don't accept the re-routing schedule offered by the airline following the cancellation of their flight and decided not to go at all, they are now considered to be entitled to compensation even when the passenger was already reimbursed for the flight ticket by the airline.
AirHelp Efforts Change Jurisdiction
Several of the cases AirHelp has won have led to legislative changes around the world, including these noteworthy scenarios:
Flight connections compensation in Germany: Before AirHelp started working on claims regarding delays caused by missed connections, passengers needed to prove that the only reason behind missing their flight was the fact that their first flight was delayed. Today, after winning several cases, a delay of the first leg that leads to the passenger not having the minimum connection time to change planes is automatically considered the airline's fault.
Eligibility of infants to receive compensation in Denmark: Thanks to AirHelp, infants are now eligible for compensation, even when the parents only paid a fee for taking the baby with them on the aircraft.
At AirHelp, we want to help improve air travel for air passengers.
Continually Unpacking Flight Scenarios and Passenger Rights
We're committed to updating, relevant, and useful information. At Air Help, we're always unpacking the following flight scenarios and corresponding air passenger rights regarding the US, Europe, and collective international flights.