Three reasons why the airline honor code may not be so honorable
The AirHelper
Travel misadventures make for great dinnertime conversation once some time has passed. In the moment, however, the airline's excuses as to why your flight has been delayed are less than amusing. They also hinge on the airline honor code.
While some delays make for great stories… others make for great return on investment.
We've all heard about the usual delays from weather, technical difficulties and cabin cleaning. These extraordinary circumstances are beyond the airline's control and prohibit their culpability.
Then there are tales of grounded flights for ridiculous reasons such as coffee pots misfiring or animals roaming the tarmac. In these cases, the law is quite clear. It's the airline's fault and you are owed money if delayed longer than three hours. You are also owed if your flight was canceled due to reasons within their control. Remember: the European legislation that entitles you to compensation, EC261, is only eligible in EU airspace.
But back to the question at hand – can you identify the real reason why your flight delayed?
What is the airline honor code?
Perhaps t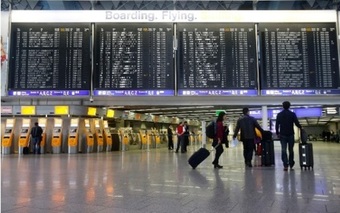 he airline attendants announced your flight delay was due to weather. You're pretty sure this isn't the case because they were earlier on the microphone asking for volunteers to take a later flight. Hmmm.
"This is basically an honor system," says Charlie Leocha, a passenger rights advocate who serves on the U.S. department of Transportation's Advisory Committee for Aviation Consumer Protection. "Passengers are told it's weather and therefore the airline is not liable."
Don't let the lack of passenger protection rights in the U.S. stop you from identifying the root issue. As long as a flight goes to Europe, is from Europe, or goes through Europe, then you're protected, Leocha says. It's important to not take the airline honor code at face value.
Three root causes of delays and cancellations
Let's have a look at the most common reasons for delays and cancellations and whether or not they mean you're eligible. Of course, the money back eligibility only applies in the airspace of EU member states, but you know that already …
1. The airline itself
If the airline could have reasonably prevented your delay or cancellation – congratulations, you're in luck. Common examples include:
Maintenance or crew problems

Aircraft cleaning

Baggage loading

Fueling
Late-arriving aircraft, when a previous flight with the same aircraft arrived late and caused a domino effect of delayed departures, are also eligible. If you're interested, we have a definitive ranking of airlines based off their management of these occurrences.
2. The airport and all its headaches
The National Aviation System (NAS) gathers a broad set of data to determine whether future flights should be delayed or canceled. Factors include airport operations, heavy traffic volume and air traffic control issues.
Then there are the long security lines. A host of reasons attribute to security delays, which lead to flight delays. Inoperative screening equipment, long lines in excess of 30 minutes, evacuations of terminals or concourses, the list goes on. While often the cause of a passenger missing the flight, this is not the airline's fault and they wouldn't be held accountable, regardless of a particular airline honor code.
3. Extreme weather conditions
Mother Nature will have her way and there is nothing we (or the airlines) can do about it. Significant meteorological conditions – both current and forecasted – such as tornadoes, blizzards and hurricanes will ground a flight.
This is a judgment call made by the carrier – and it's done with your best interest in mind. Airlines can't predict weather conditions, therefore they can't be held responsible for them. Inconveniencing as it may be, it's better to be safe than sorry.
You win some, you lose some
So who calls it? Who names the reason for the delay? Turns out it could be any number of airline employees from crew members to operations staff to ground workers.
There's also the Aircraft Communications Addressing and Reporting System (ACARS) that automatically transmits electronic data from the plane to the ground. Today, many airlines use ACARS to record departure and arrival times, but again – this takes us back to the airline honor code.
We can't promise you'll find the retribution you seek in every scenario. Knowing why something is happening, and trusting that information, goes a long way for soothing stressed traveler nerves. Of course, money back in your pocket doesn't hurt, either.