See the AirHelp mobile app's new makeover
By The AirHelper | Last updated on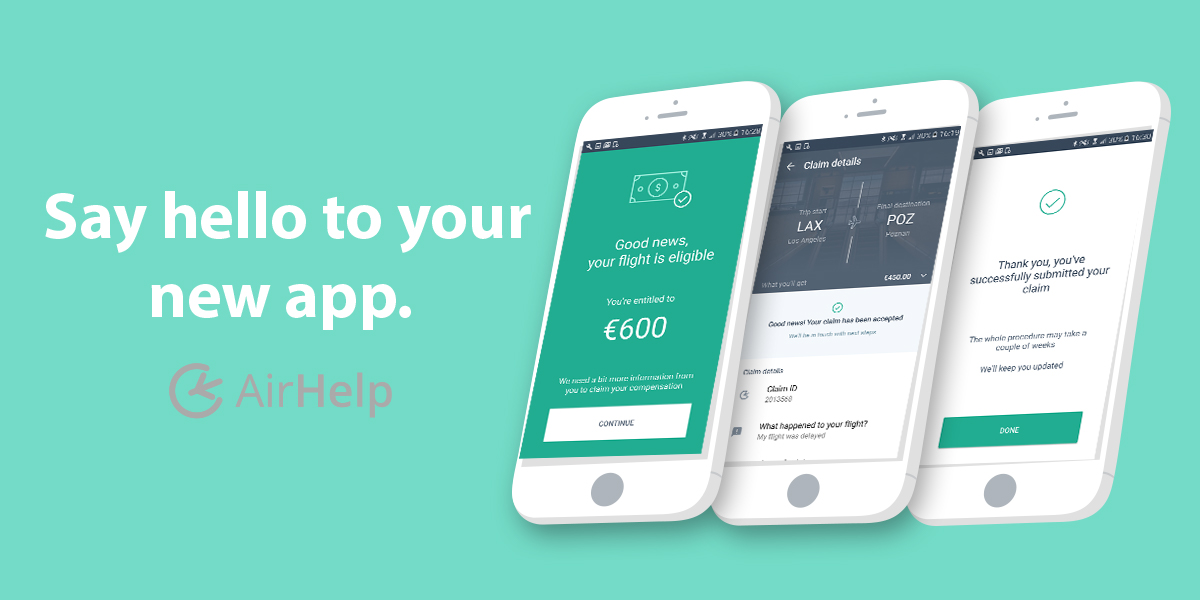 Let us upgrade you.
Already "in" with the AirHelp mobile "app" crowd? We thought you'd like to be the first to hear the news of the latest updates to the app. It's now easier and faster than ever to file a claim — and you can check your eligibility anytime, anywhere in two minutes or less.
Not yet onboard the AirHelp mobile app game? Download to discover why frequent flyers turn to the AirHelp mobile app to recoup what's been lost during an air travel mishap. Now is the time to jump onboard to manage your air travel compensation claims while enjoying the updates – and a sleek new design. 
Here's what's new
The latest update unveils new functionalities and improvements for you to enjoy.
A sleek new design and layout,

providing you with a clean, polished look
File a claim faster with improved runtime

– you can now track details and progress anytime, anywhere

Push notifications

alert you immediately to changes in your claim

Pause and resume

filing a claim so you don't lose your progress when life intervenes

Login with social media accounts

like Facebook and Google+ in addition to an email address

Visit the

Passenger Rights section

to learn about the law – and how we've got your back
Download the AirHelp mobile app now.
All of the original features are still there, too:
Check your eligibility on the go

by jumping on the mobile app anytime, anywhere

Download

on any iOS or Android mobile device

Check on past flights

since the latest European regulations entitle you to claim compensation for delayed or canceled flights from years past
Here's what's improved
The AirHelp mobile app eligibility check hasn't changed. All we need from you is:
Your flight's origin and destination airports

The reason behind the delay or disruption

Your airline and the date of the flight

A few additional details

Find out if you're eligible (We'll check for you!)

Sit back, relax and let us do the rest of the work
You could file a claim on your own or hire a lawyer if you'd like, but there's no need to waste more of your own valuable time when we've done the work to shave down hours of legalese into a five-step process all handled on the AirHelp mobile app. Our legal team checks your flight's eligibility under existing laws that provide protection against delayed, disrupted or canceled flights. If your flight qualifies then we'll take the necessary steps to get you your money back. Because when air travel goes wrong, we make it right again.
You could receive up to $600 if your flight was delayed or canceled or if you were denied boarding. Find out if you're eligible, submit your claim on the mobile app and we'll make sure you receive the compensation that is rightfully yours. There's no risk in filing a claim – AirHelp doesn't charge you anything unless we help you receive compensation.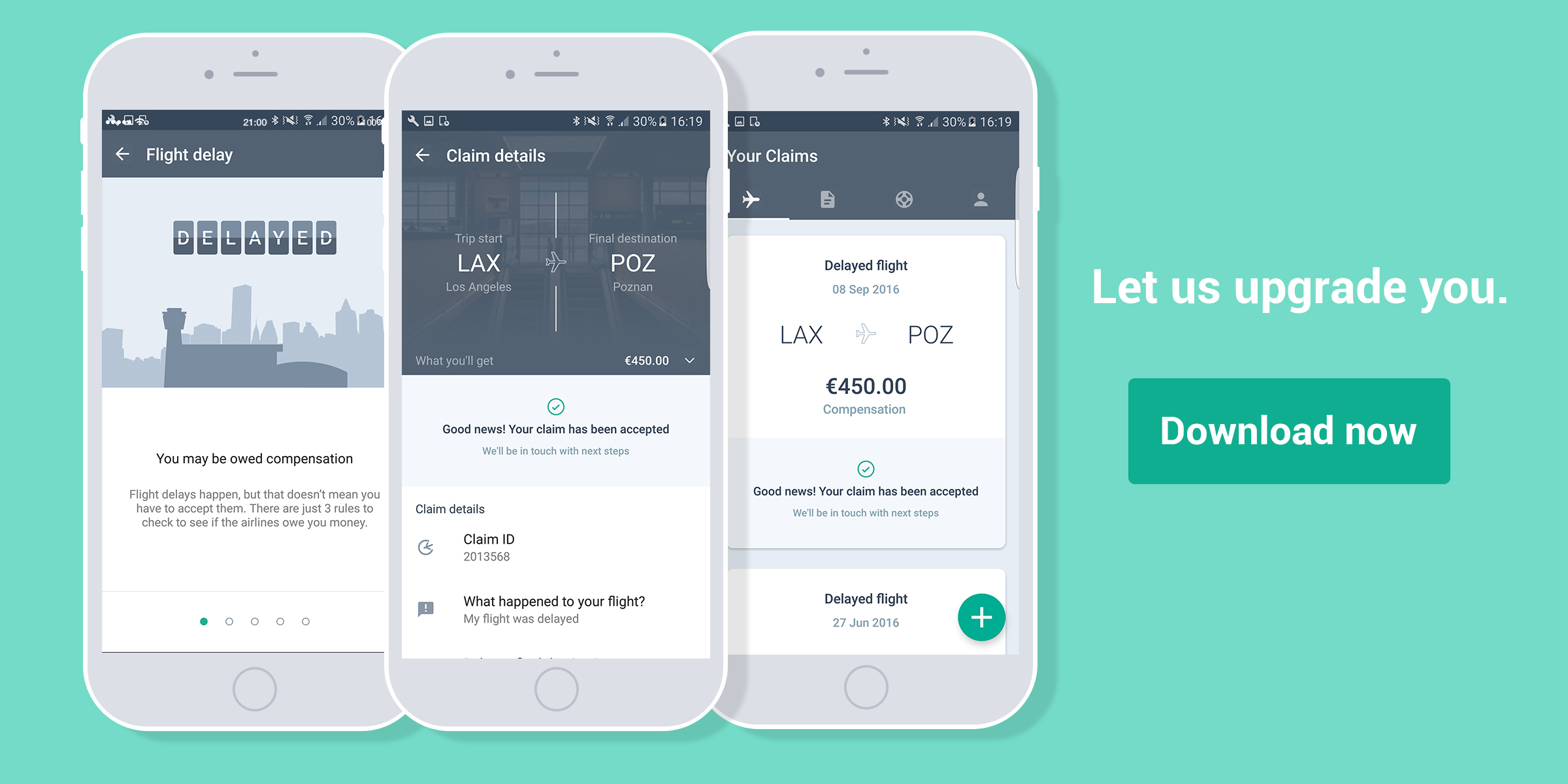 Join the AirHelp Community
Pick up tips, tricks and good vibes from fellow travelers.