How To Book a Cheap Cruise
The AirHelper
So you're ready to dive into the deep blue sea that is the modern-day cruise vacation marketplace and book your first voyage, but you are confused about where you should begin…
Don't worry – you're not alone!
I went on my first cruise before I could even remember, and cruising has been my family's favorite mode of travel since I was a little girl.
I know you may be thinking that cruises are for old people and for the culturally inept, but that is so far from true!
I've been all over the world by air, land and sea, and some of my favorite vacations have been on a cruise ship. There is just something so nice about leaving all your cares behind you on shore, this is the true allure of cruising for me.
I have travelled on almost every cruise line out there – in total I've been on more than 40 cruises – and I've definitely learned a few great tips for booking along the way. 😉
On top of that, the travel industry experts at Travel Pulse are saying that cheap airfares are making it a great time to book a cruise, so go for it – you've got nothing to lose!
Tip #1: Book direct or with trusted partners
Hands down there is no better place to book your next cruise vacation than through the discount cruise specialists at Vacations To Go.
All you have to do is sign up for a free account with your email address — and voila! — you now have access to thousands of cruise vacations from around the world at deeply discounted rates.
Vacations To Go has saved our family over thousands of dollars since we started booking with them in the early 2000s, and I seriously cannot recommend them enough!
They offer great customer service, booking agents who really know their stuff and they're always willing to help us out if we ever run into any problems along the way.
I also highly recommend booking directly with the cruise lines themselves. Nowadays when you sign up for the email lists of the top cruise lines they will offer discounted rates directly to you the consumers, which has been a nice change in the industry!
It may mean you have to deal with a little bit of email spam, but I recently booked direct with a cruise line from their email campaign, and I got the agent to give me the same price Vacations To Go was quoting, they gave me free onboard credit to spend, and they also made it so that my final payment wasn't due for six months – which meant that I had plenty of time to save up for my trip and didn't have to pay up front all at once!
Tip #2: Research and find the best cruise lines for you
Taking the time to research your cruise line and itinerary of choice is critical to ensure you have the best vacation possible.
I trust the experts at CruiseCritic.com, and I never commit to booking before I read the latest reviews of the ship I plan to sail on.
I have a lot of favorite cruise lines – Celebrity, Disney, Holland America, Norwegian, Princess and Regent to name a few– but for me it always comes down to booking the cruise that is the best itinerary for the price.
My favorite cruise of all time was our two-week sailing from Fiji to Tahiti on Regent's Paul Gauguin in 2007. Unfortunately, Regent no longer owns the Gauguin or has itineraries in the South Pacific, which is a shame since it was truly the most memorable and unique cruise experience of my life.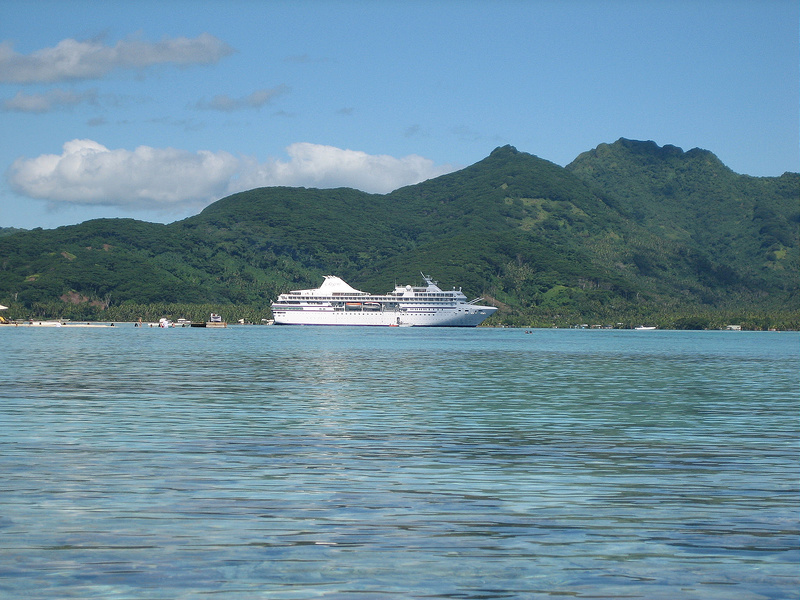 My favorite cruise lines right now though are Celebrity, Holland America and Norwegian. These three have been our cruise lines of choice over the past few years, since they offer impeccable service, gorgeous modern ships, and breathtakingly unique ports of call all for under $100 per person per day.
Last year, we went to Bermuda on the five-star Celebrity Summit, and we only paid around $600 per person (including all taxes and fees) for an inside cabin on the Memorial Day weekend seven-night cruise!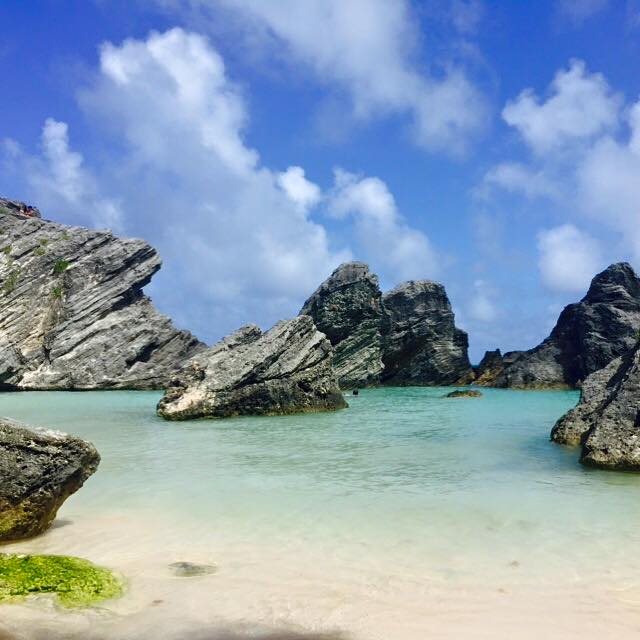 The trick is to book a cruise in that "sweet-spot" time window of about 90 days before the sailing.
Now I know this doesn't work for everybody — but if you really want to get the best deal — you have to be vigilant and check Vacations To Go's website a few times a week and keep an eye out for when the price drops, so that you can pounce and book the best deal.
Tip #3: Never fly in on the same day that your cruise departs!
In the long run, this tip will help save you more money than any other tip out there – DO NOT book your flight for the same day as cruise departure date!
Most people don't understand this when booking their first, or even second or third cruise. You never think it's going to happen to you, so you roll the dice and try and leave home the same day that your ship sets sail.
Any experienced cruiser will tell you this a major no-no!
Cruise ships do not wait around for passengers or refund them because of flight delays, cancellations, flat tires, whatever the disaster may be.
Unless you book insurance with the cruise line directly – or purchase travel insurance that 100% covers missing the ship's departure – you need to arrive at least 24 hours before your scheduled departure in order to ensure you won't miss your dream vacation.
Pro tip: Check out AirHelp's top tips for avoiding flight delays!
When in doubt, remember that it's all about the journey, so enjoy the ride and don't let the little things overwhelm you. Going on a cruise is all about letting loose and having fun, so don't forget to kick back and relax once onboard!
Happy cruising!