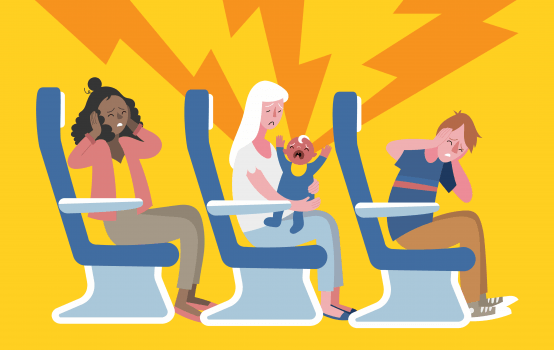 Should Babies and Children be Banned from Planes? Have Your Say.
By Biki John・Last updated on July 23, 2019
Flying with Children
Before we even kick off this controversial topic, let's get one thing clear – we are 100% behind flying with kids. We are in favor of children traveling on planes, just like we're in favor of adults traveling on planes. In fact, we're in favor of every age, race, and identity of human having equal access to air travel (being AirHelp – we're also in favor of them having equal access to air passenger rights too).
The debate about whether kids should be banned from airlines is a topic that has been covered in newspapers and is often discussed on forums like Quora. Morning TV talk shows like Today in the US and This Morning in the UK have featured women who've publicly spoken about their support of child-free flights to facilitate the comfort of air passengers.
Some low-cost carriers like IndiGo would seem to be in agreement as they've introduced child-free zones on their flights. Air carrier, Jetstar, even went as far as reportedly banning a family from flying on their return flight due to their cranky toddler who disrupted others on the way out.
When these controversial views are aired, they are immediately rebuffed by people on the other side of the spectrum, saying that children of all ages have every right to be on a plane.
Airlines like British Airways and Virgin Atlantic have been keen to make it known that they support both adults and children. These airlines' representatives have made it clear in the press that they happily cater to their family customers.
Because this topic continues to gain attention from the media, we thought it would be interesting to reach out to our travel community to share their opinion on the baby ban debate. What we found is that our travel insiders are overwhelmingly in favour of flying with children, but that this argument has many sides, and is far from straightforward.
Interestingly enough, a survey conducted in 2014 showed 70% of passengers backing child restrictions on flights and 35% being in favor of paying extra to travel on a childless service.
We'll guide you through all sides of the argument, and share some opinions from our travel community.
Flying with Kids – The Case for a Ban
Children are disruptive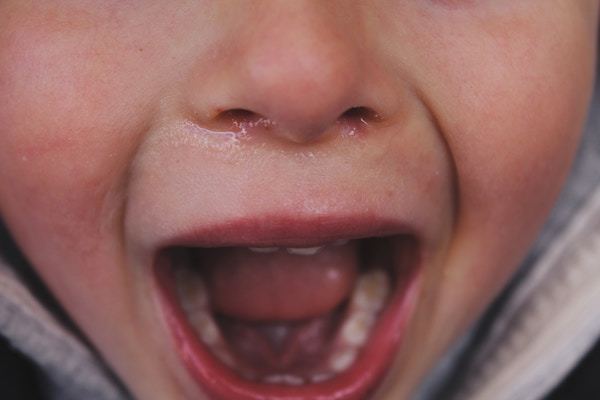 No-one who has spent a whole 3-hour flight having their chair kicked by a 5-year-old would dispute that children can be annoying. But some air travelers have gone further and argued that children should be banned all together.
Maybe some feel as Jessica Boulton, Mirror's Deputy Features Editor does. She made an argument in favor of a baby ban, pointing out that holidays are important to her. So, kicking off a well-deserved trip with a bunch of kids causing chaos in a confined cabin is not the stuff dreams are made of.
Children should be restricted from exclusive flight cabins
Due to the confined space and lack of entertainment options in an airplane, children have a tendency to become rowdy and unruly on planes.
Pilot and blogger, Patrick Smith, shares his opinion on why children should perhaps be restricted from exclusive flights,
"When you're flying in long-haul first or business class, you aren't merely paying for transportation. You are paying for comfort. For luxury, even. … That includes not having your experience wrecked by disruptive passengers of any age. In premium class, there's a higher standard and greater expectations. And while perhaps you have the right to bring your kids along with you, you do not have the right to ruin the experience of those around you."
When the question was raised on Quora some were in favor of no-babies flights. One reasoning was based on the fact that babies are already banned from certain public places like high-class restaurants and classical concerts. So it wouldn't be unreasonable to ban babies from long-haul flights where passengers need a good rest.
Parents who air travel with their babies are selfish.
For some, the problem lies with the adults who don't want to adjust their travel or lifestyle now that they are parents. We've seen this view represented by mother and writer, Kelly-Rose Bradford, who spoke out on UK talk show This Morning.
Proponents of this argument point out that you can't expect a baby not to cry on a plane, or for a small child not to get frustrated. They suggest it's selfish of the parents to continue trying to take children on flights – instead they should think of the comfort of their offspring, as well as their fellow passengers, and change their lifestyle.
Flying with Children – The Case Against a Ban
Traveling together as a family for important events is a necessity
For a lot of parents, banning kids from flying on planes is simply not feasible because situations can present themselves were traveling together as a family is a must.
Writer, Kelia Reynolds, explains that sometimes the distance involved in a family trip requires a family with young children to travel by plane. This is because there are times that families with children can't choose to drive.
"Just think about if a parent was traveling with their kid who had a life-threatening disease and a plane was the fastest way to get to their destination. Or think about situations where the entire family has to fly to a funeral, wedding, or some other important occasion. This might just be the most affordable and easiest option for parents."
Children are paying passengers, with equal right to be on a plane.
Travelers in favor of babies flying on planes are quick to point out that babies and children have a right to be on a plane alongside adults.
Avid traveler, mom and blogger, Natasha, admits that before she became a mother, she used to dread seeing a baby on a plane or a young infant at the check-in gate. However, since becoming a parent she has had a change of heart.
Now she believes "babies and children have just as much of a right to be on an airplane as anyone else. This is especially true for ticketed infants and children over the age of two who are ticketed passengers."
Adults can also misbehave on planes
In response to travelers who are in favor of child-free flights, those in favor of bringing children of all ages on a plane are quick to point out that adults can rival kids in poor airplane etiquette.
Operating officer and family man, Joe Flanagan, is firmly of the opinion that children should be allowed to fly on a plane. He goes one step further to add,
"It's not a child that makes a flight painful. It's selfish and irresponsible people – and they exist in all age brackets and cannot be blanket banned. The screaming child is an all to obvious scene that appears on 'horror flights' but in reality – is a toddler worse to sit next to, than a group of rowdy men/women on a stag/hen do? I'd suggest not. Equally, I'd take a child on an on-time flight over a child-free delayed on any day."
Blogger, Natasha, recalls a flight experience where the adults created more of a ruckus than the babies onboard.
"I remember being on a flight when our daughter was three months old, a loud, drunk passenger disturbed the entire cabin for most of the flight while multiple babies onboard barely made a peep. Assuming that a passenger will or will not disrupt the flight based on their age is unfair."
Travel creates special memories for children that last a lifetime
Despite the challenge of flying with kids, CEO and mother of 3, Carrie is convinced that,
"My children really appreciated all the great places they've seen and the memories we have made."
CEO and avid traveler, Alexandra Fung, heartily agrees with Carrie and told us that "air travel enables my three children to know their relatives living on the opposite coast and gives my family the opportunity to create memories together on vacation."
Kids On A Plane – What's The Way Forward?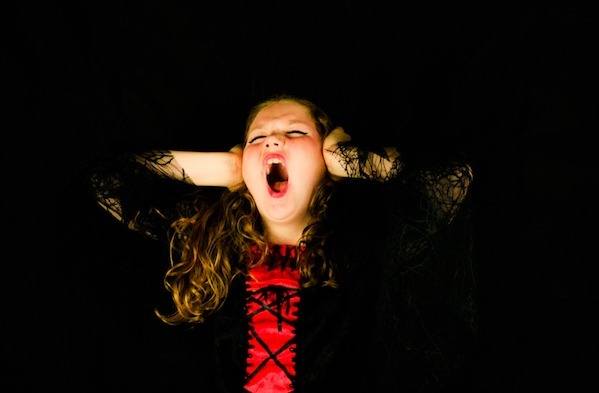 The topic of whether flights should be child-free is always bound to attract an abundance of strong opinions.
From reading the different points of view raised, we believe that there are ways for all passengers to travel in comfort when there are young children onboard a flight.
For instance, passengers should strive to be more open to helping travelers with young children.
Secondly, there are various pre-flight practices that can increase the chance of a smooth flight with a baby or toddler.
Finally, airlines should do more to support families that travel by providing more suitable entertainment for kids.
Let's tackle these points separately.
Getting a little support from passengers goes a long way
Home organization expert, Kim, is one of the many parents who believes that getting support from passengers helps.
She shared the experience she had traveling with her husband and 9-month old twins (one of which had a medical issue).
As can be imagined, when she entered the carrier with her husband and their twins, they felt flustered. She recollects the trip saying,
"No one would make eye contact with us on the plane. However, one couple did. They walked up and told us they had twins as well and offered to hold them for us while my husband and I got settled. That instantly calmed our nerves and the flight was beyond smooth from there."
Parents with children should prepare before a flight
Like many parents who bring babies and toddlers on planes, Alexandra Fung, does her best to prepare before a flight so that her family and passengers have a positive flight experience. Alexandra's pre-flight regime includes avoiding night-time flights when other passengers are likely to want to sleep, coming prepared with plenty of new plane activities for her kids, and setting boundaries and correct behavior in the air, just as she does on the ground.
CEO and mother of 3, Carrie, began to travel with her daughter when she was just 3 months old. She also believes that parents will likely find the trip goes smoother if they prepare as much as possible beforehand.
Her travel advice for families flying with kids is to take quiet activities that will occupy them. If you want to bring your baby on a plane, Carrie believes it's a good idea to feed your baby on take off and landing. She did this with all her babies and it helped with the pressure in their ears.
Family blogger and travel advice expert, Marianne, also believes that to minimize the tantrums and breakdowns young children have on planes, parents should be well prepared before a flight.
Marianne advises that pre-flight, parents should create a checklist where they ask themselves questions like –
• Does the flight work well (as much as possible) with their little one's routine?
• Have you packed good travel toys?
• If traveling with a baby or toddler – is everything set up so the baby can be fed at take off and landing?
If you would like to read more in-depth air travel tips, this article shares a definitive list of tried-and-tested recommendations to help parents with kids get the best flight experience.
Airlines should do more to cater to young children
Travel lover, Francesca Lormeus, is in favor of flying with children. She believes that airlines can be more supportive and help to prevent children from throwing tantrums on planes. In her opinion, the reason behind young children being disruptive on a flight is connected to boredom and restlessness.
Her advice to airlines is to provide more entertainment for children. She explains,
"Most airplanes cater to adults by providing entertainment like magazines and movies. However – often – there are no gadgets appealing to children such as games, kid-friendly age-appropriate colorful books, children themed movies and toys."
Taking a Baby on a Plane – Rounding Off The Baby Ban Debate
At the heart of this debate is not whether babies should be restricted from planes – that would simplify the topic entirely.
On one hand, we can empathize with disgruntled travelers because they believe that the minute they leave their homes to embark on their trip their relaxation should start. So if taking a baby on a plane results in blood-curdling screams – this does not align with a traveler's vision of an enjoyable flight.
That being said, as long as the parent/s are doing their best to pacify their child, as passengers (and human beings), we ought to sympathize with them. After all, we were all babies once and as travel expert, Marianne points out, "a little compassion will go a long way for families traveling with children."
Sometimes, it's just not possible to have the perfect flight and you may need to put on your noise-blocking headphones to get some shut-eye or calm your nerves when there are disruptive children on your flight.
Remember, parents don't want to experience their kids having a meltdown in public either.
We were also interested to learn from Marianne that according to Amadeus (the software that runs many of the online ticketing sites), family travel is the demographic that is going to see some of the largest growth in the coming years. So like it or not, you're probably going to be seeing more babies and kids on your flights.
What are your thoughts on this topic – do you believe airlines banning babies and children from flights is the way forward for comfortable and enjoyable air travel? Or do you believe that airlines need to do more to keep young children entertained?
Share your thoughts in our comments section below, we would love to know your opinion.
Flight delays happen, but that doesn't mean you have to accept them. You may be entitled to as much as $700 in compensation if your flight has been delayed, canceled, or overbooked within the last three years.
Join the AirHelp Community
Pick up tips, tricks and good vibes from fellow travelers.
---
AirHelp has been featured in: