British Airways Delays - Your Compensation Checklist
Paul French
If you're a BA passenger affected by the global IT outage, you've got rights.
And even if you're not a BA passenger, you're still entitled to receive care.
The computer said no, but you're well protected by European Commission Flight Compensation Regulation EC261, and should receive compensation.
Anyone whose holiday or travel plans have been disrupted could be entitled to up to €600. Please save the checklist below to your phone to share with your fellow travelers and follow @theAirHelper on Twitter for live updates.
Christian Nielsen, our Chief Legal Officer, says:
"We advise passengers affected by British Airways' IT issues to claim for compensation under EC261 and insist on their right to be cared for with food and hotel lodging, if necessary. Thousands of passengers have been affected worldwide and flight schedules are yet to return to normal and, as this issue is British Airways' full responsibility, the airline will be required to compensate its passengers. Those travelling with other airlines but affected by this weekend's issues will unfortunately not be entitled to compensation but do have the right to receive care."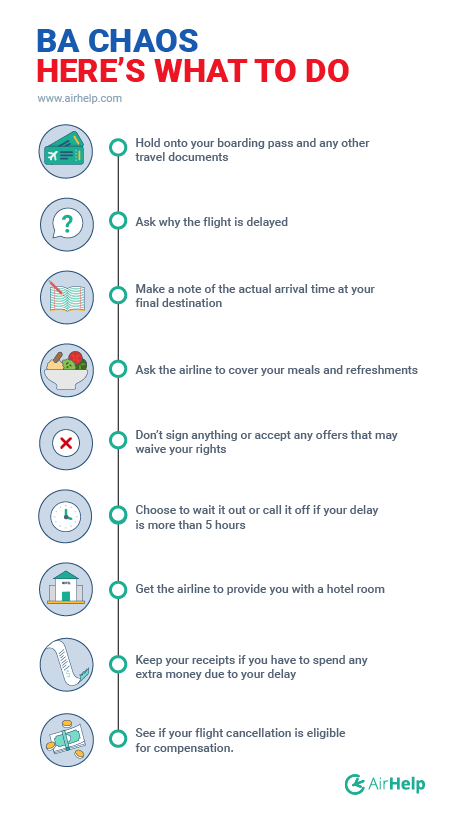 Flight delays happen, but that doesn't mean you have to accept them. You may be entitled to as much as $600 in compensation if your flight was delayed, canceled or overbooked within the last three years.
Photo via Visual hunt