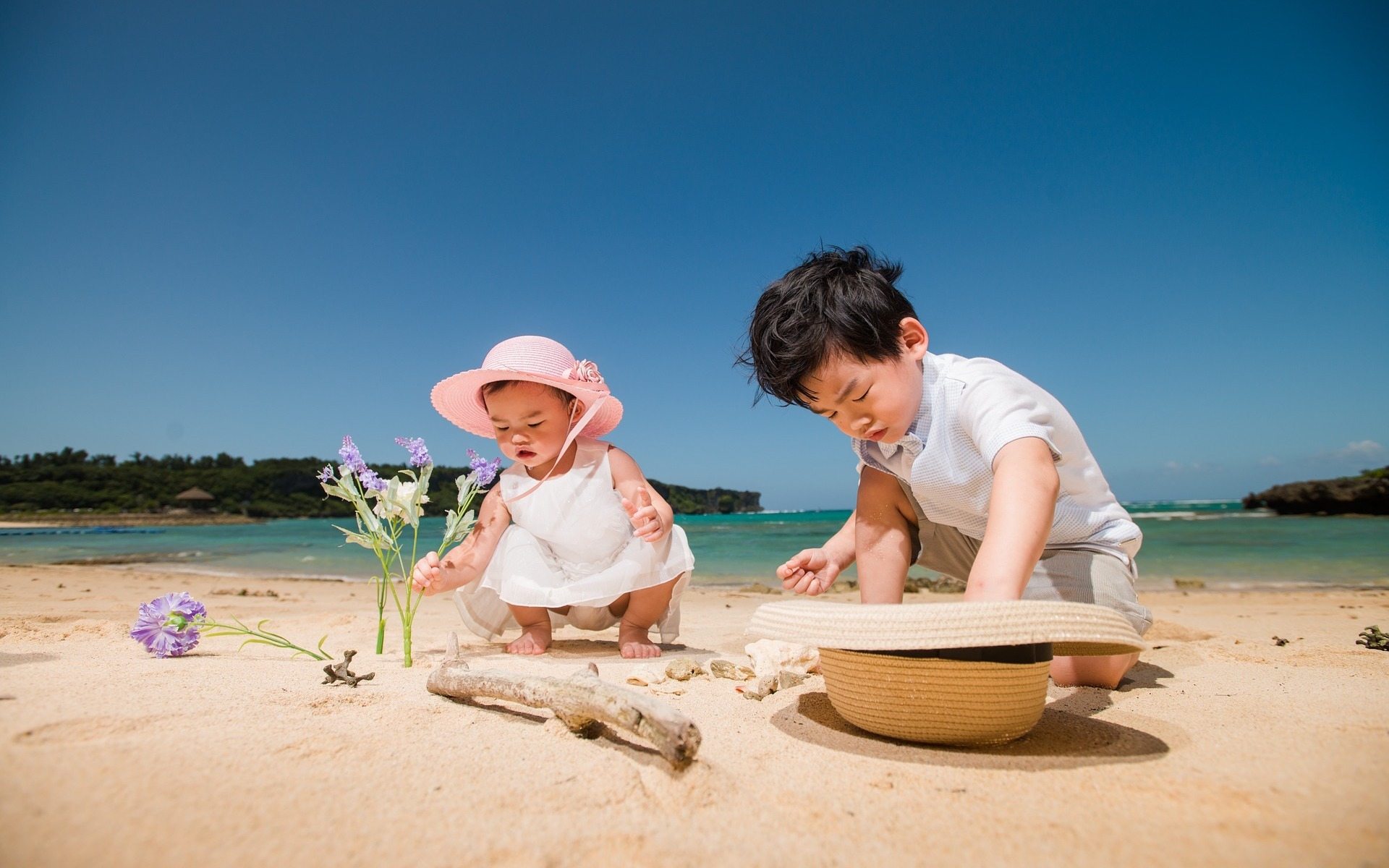 8 Rights You Need to Know When Flying with Kids
By Jaqueline Junginger・Last updated on April 3, 2019
Do you plan on flying with your kids anytime soon? We know that simply getting your whole family onboard a plane without incident can be a monumental task.
Flying is stressful, and as every parent can tell you, it's so much more stressful if you have a crying, colicky baby with you. Add a delayed or canceled flight on top of that, and you're really in for a rough day! Navigating through a crowd with a stroller, your luggage on one hand and a diaper bag in the other, trying your best to comfort your baby while waiting for hours for your next flight — it's a nightmare!
To make things a bit easier for you, there are some rights that you have as a family when you fly. We're here to break them down for you by answering some of the most common questions that parents ask when flying with kids.
What about if your family's flight is disrupted?
To make flying with kids a little easier, it's important to know what your rights are, including when things go wrong. Here are a few things that you should remember:
Your Rights When Flying with an Infant
You can fly with young infants — but the age allowed varies among airlines.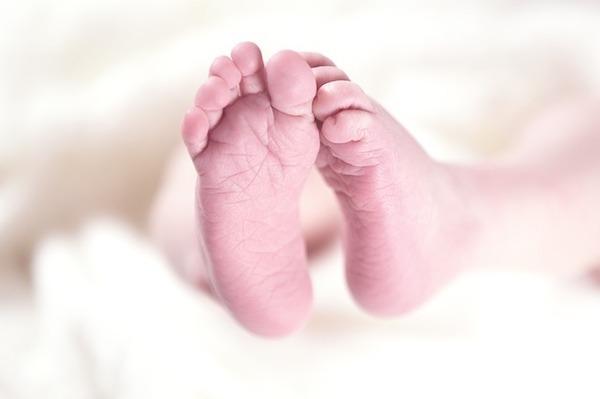 One question that parents often ask is if there are any restrictions to flying with young infants. While there are airlines that allow newborns as young as 2 days old to fly, most airlines will only allow infants who are at least 14 days old to fly.
American Airlines, for example, allows infants aged 2 days and above to travel, but only if the parent provides a medical certificate before boarding. Airlines such as Ryanair on the other hand, set their minimum age to 7 days, and anyone younger will not be allowed to fly. Always check with your airline first if you plan on flying with a very small child.
Regardless of the age of your infant, you will still need to provide some sort of identification for them. Some airlines will accept a birth certificate for domestic flights — this includes airlines such as Alaska Air and United Airlines.
Most airlines, however, will require that you provide a passport for your baby even on domestic flights. For international flights, infant passports are mandatory. Always check with the airline in question before purchasing a ticket for your baby, and make sure that you have enough time to procure valid identification for your child.
You have the right to sit together with your child during a flight.
You might think it's standard practice that adults sit together with their younger children during a flight. But there isn't currently a law in Europe that mandates it. Though, in most cases, parents can sit with their children without any additional cost.
If you are traveling with an infant and you are on a flight without reserved seating, you are usually allowed to board before the other passengers so that you can choose a seat. However, some low-cost airlines do have different seating policies. Ryanair, for example, requires that at least one adult pay for a reserved seat, then they will allocate your children's seats beside you for free. Otherwise you will be randomly allocated seats, and there's no guarantee that they'll be near to one another.
In the cases of slightly older children, at least in the UK, the Civil Aviation Authority (CAA) suggests that children should be separated by no more than one row of seats from the accompanying adult. Be sure to check with the airline first regarding their seating policy for children.
The US, however, does have laws in place that give families the right to sit together without any extra fees. According to the FAA Reauthorization Bill of 2016, all children under the age of 13 must be seated adjacent to their parent or their accompanying adult.
Baby food and milk are exempt from liquid restrictions.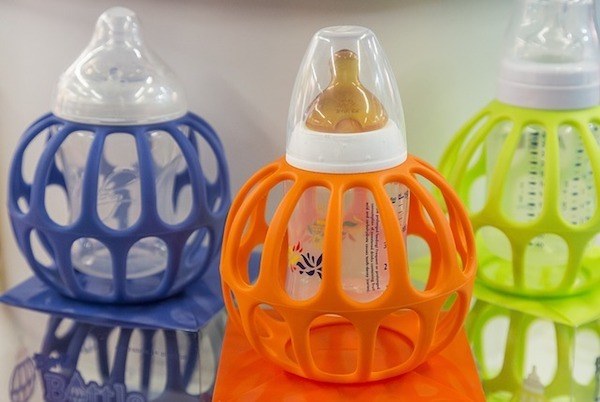 While liquids on airlines are often subject to restrictions, this does not apply to baby food and milk. If you are traveling with a child aged under 2 years, you are allowed to bring as much food as you need for your trip. This includes baby food, milk, fruit juice, and distilled water.
You can bring car seats and strollers for your baby.
You can bring car seats and strollers for your baby on the plane, without having to pay anything extra. Strollers may be brought with you as far as the gate, where the flight crew will stow it for you before you are seated. They will return the stroller after you exit the plane.
Car seats, on the other hand, can be brought onboard and into the cabin. They are simply safer and more comfortable for your baby than having them sit in your lap during the whole flight. However, if you do bring a car seat, you will be required to buy a seat on the plane for your baby. This often means that you have to pay the full fare instead of the infant fee, as your child will be occupying an entire seat. Be sure to inform your airline beforehand that you are bringing a car seat with you to avoid any confusion.
Your Rights When Things Go Wrong
If you ever find yourself stranded at an airport with an unhappy child in tow, remember that there are laws in place to protect you and your child's rights while flying.
Here's exactly what you need to know about your family's passenger rights when things go wrong:
When flying with kids, they are entitled to flight compensation too.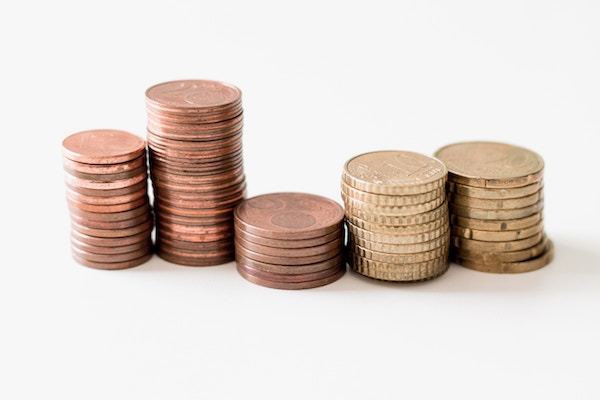 One of the most important things to remember when you are flying with a small child is that your child is entitled to flight compensation in the event of flight disruption.
The case is pretty straight forward for children aged 2 and up. You have to pay for their seat, so they are equally deserving of compensation when things go wrong.
But what about flying with a lap infant? Babies often travel on their parents' laps at a reduced infant fee — do they get compensation too? When flying with an infant aged 2 years and below, most airlines will charge a fee between 10% to 15% of the adult airfare, plus taxes and an extra fee for an infant seatbelt.
For years, airlines have been refusing to compensate infants, arguing that because they don't occupy a seat, there is no compensation to pay.
This changed in 2017, however, when AirHelp won a lawsuit against Thomas Cook Airlines, creating a new EU precedent.
Now, if you pay any kind of fee for airfare for your infant and your flight was extensively delayed or canceled, the law says that your baby is entitled to receive compensation from the airline.
You can learn more about air passengers rights here.
Your child is entitled to the same amount of compensation as an adult.
Even if your child's plane ticket is only a fraction of the cost of that of an adult, he or she is still entitled to the full compensation amount. The amount of compensation that you receive is dependent on whether you are a confirmed, paying passenger on the flight, the distance of your flight, and the length of the delay — NOT the amount you paid for the ticket.
The only exception is if your child flew for free. If you did not have to pay for any kind of fee or airfare, then you're not entitled to compensation.
You can learn more about how compensation is calculated here.
Your family is entitled to receive food and drinks.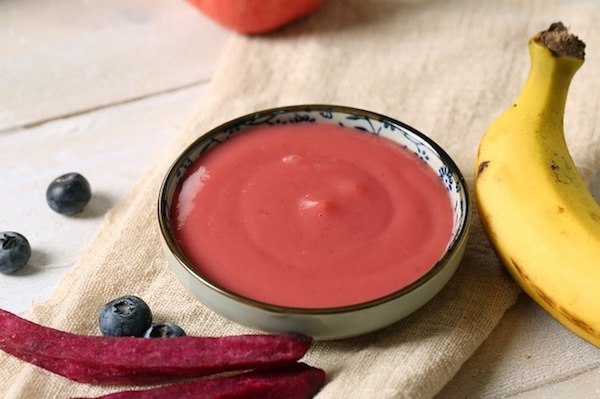 When you are stuck at the airport waiting for your flight, the airline must provide you with food and refreshments — including your children! Some airlines may offer vouchers or reimburse you for any food and essentials that you purchase during the disruption.
The laws say when you should be entitled to this care — it all depends on the length of your flight. You can read more here.
Your family is entitled to free accommodation and airport transport.
During lengthy delays or cancellations where overnight accommodation is necessary, the airline must provide you and your family free accommodation as well as free transport to and from the airport. They should put you in a hotel room or rooms that are large enough to accommodate your whole family.
Know your rights!
Flying with small children is not easy — but if you know your rights and familiarize yourself with them, you can make the flying experience less stressful. Always remember that your children are air passengers too, and have all the rights that an adult passenger would have. And AirHelp is always here to help you understand and enforce them!
Flight delays happen, but that doesn't mean you have to accept them. You may be entitled to a much as $700 in compensation if your flight was delayed, canceled, or overbooked within the last three years.
Featured image by 91249144gary from Pixabay
Join the AirHelp Community
Pick up tips, tricks and good vibes from fellow travelers.
---