5 things to do in Bali if you're an adventure lover!
Lorenzo Asuni
"AirHelp Worldwide" is a little different from what we usually post on our blog. The goal of the series is to give you, our readers, the chance to travel the world from the convenience of your desk by sharing tips, tricks and recommendations from locals and travelers around the world. This week we're diving a little bit deeper into Bali.
In this edition of AirHelp Worldwide we present the 5 things you can't miss if you're an adventure lover when you visit Bali.
1 Surfing at Batu Balong Beach
If you love watersports Bali will be perfect for you. Batu Bolong Beach in Seminyak is the perfect place for surfing. Renting a surfboard costs 50,000 Indonesian Rupiahs (don't worry that's just about USD$4) for 2 hours. After you've surfed to your hearts content you can grab a coconut and a corn on the cob for cheap on the beach as well.

Pro-Tip: Go at or around sunset. The view is the definition of picturesque.
2 Kitesurfing in Sanur
Maybe traditional surfing isn't your thing. If you're a bit more adventurous you can try out kite surfing in Sanur. The Bali Kite Surfing School there offers lessons. For more information we recommend contacting Kadek (+628123661964) if you want to become a kite surfing pro!
Pro-Tip: Call ahead. Wind conditions may not be favorable for kite surfing, and a quick call will allow your instructor to let you know if kite surfing is a possibility on the day.
3 Flow surfing (and much more) at Waterbom Bali Water Park
According to TripAdvisor Waterbom Bali is 3rd best Waterpark in the World. The park is located in Kuta Village and has a wide range of attractions including a Flow Rider surf machine where you can take all this surfing in-land. The park is open every day and is of course worth a visit.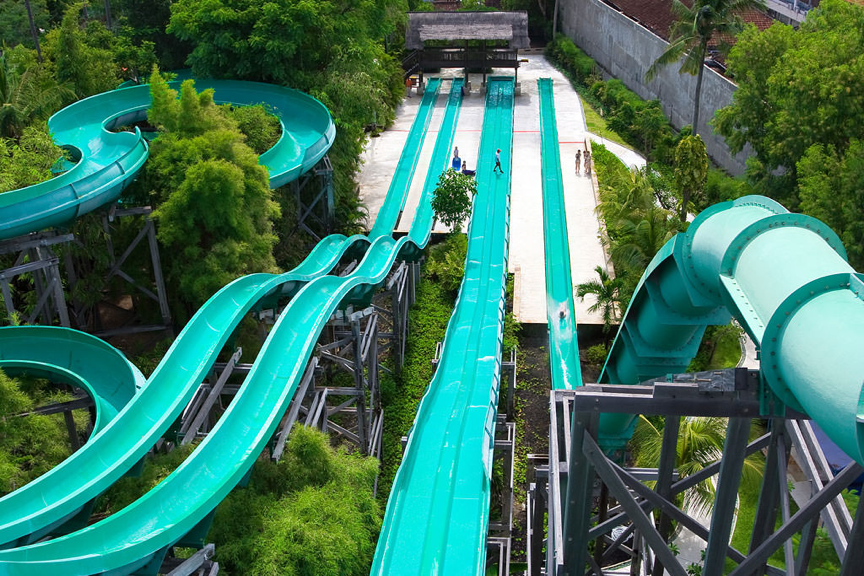 4 Soccer, Tennis and other sports at the Canggu club
If you prefer more traditional sports, you may want to stop by Canggu Club in Seminyak. There you will find a gym, a soccer field, tennis court and even a bowling alley!
Tip: If you're interested in tennis lessons ask for Komang. You'll be able to get a lesson plus equipment for only 450,000 Indonesian rupiahs(just USD$34).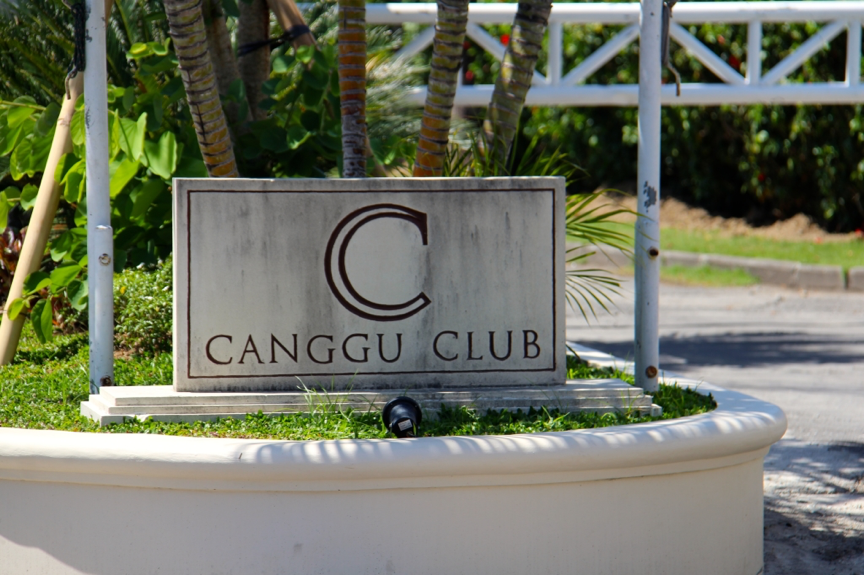 5 See sunrise from Mount Batur
Want to slow it down a bit, but still stay active? Here's an experience I recommend everyone try at least once in their lives. The hike to the top of Mount Batur starts at night. On arrival you're greeted by a local guide who will assist you with the climb. Most of the ascent is done completely in the dark with only flashlights to assist you. Once you get to the peak, just before sunrise you'll be provided with local style breakfast, after that all you have to do is sit back and watch the sun creep up over the horizon.